Day 1,735, 11:14
•
Published in Germany
•
by Bundesministerium des Inneren

Werte Bürger Germarks,
am 25. (diesen Samstag) stehen wieder Kongresswahlen an. Das heißt die fünf größten Parteien dürfen Kandidaten aufstellen die sich dann wählen lassen können um in den Kongress einzuziehen. Wir haben diesen Monat 7 Regionen, das heißt 5 direkte Kandidaten pro Region und am Ende 5 Wildscards (also insgesamt 40 Bürger die in den Kongress einziehen).
Soweit wir wissen besteht kein direkter PTO-Verdacht, wir werden aber natürlich schauen wer sich aufstellt und gegebenenfalls einschreiten und haben die Partei-Präsidenten schon gebeten trotzdem zu versuchen möglichst alle Plätze zu besetzen. Letzten Monat verlief alles äußerst reibungslos, so dass wir nur auf sehr wenige Blocker zurückgreifen mussten (nicht wie den Monat vorher, einige erinnern sich). Ob das diesen Monat wieder genauso läuft, werden wir sehen, gegebenenfalls werden wer uns noch einmal melden und fragen wer sich als Blocker zu Verfügung stellen würde.
Wer mehr über den Blocker erfahren möchte oder gar nicht weiß was das eigentlich ist,
der möge diesen Weiterbildungs-Artikel des MoI lesen
.
So oder so wünschen wir natürlich allen die sich aufstellen trotzdem viel Erfolg.
Dear fellow Germarkians,
the congress elections will take place on August the 25th.
This month we do have 7 regions and there is no real PTO-Danger. Nevertheless we solicit the partys to fill the candidature places and of course we will check who wants to run for congress and, if needed, will act. Godspeed for everyone of the candidates.
Gezeichnet|Signed
Termiron
dead dreamer
Jhonny Walker
nickl0
Offizielle Zeitungen: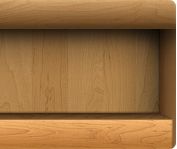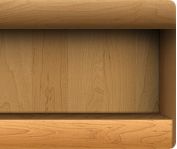 Post your comment
What is this?

You are reading an article written by a citizen of eRepublik, an immersive multiplayer strategy game based on real life countries. Create your own character and help your country achieve its glory while establishing yourself as a war hero, renowned publisher or finance guru.