Day 1,811, 15:58
•
Published in Germany
•
by Auswaertiges Amt
Hallo eDeutsche Bürger und Bürgerinnen!
Hier eine kurze Zusammenfassung von Ereignissen aus der ganzen Welt.

CTRL:
Von Beginn an gab es viele Schwierigkeiten für die Allianz CTRL, Polens Weigerung, sich an die Charta zu halten, das Ultimatum der USA an Polen und schließlich der Ungarisch-Amerikanische Krieg, bei dem Polen die Ungarn unterstützte. Aufgrund dieser Probleme, und da er nicht in der Lage war, sie zu verhindern, ist der CTRL-Generalsekretär
zurückgetreten
. Wenige Tage später gaben die Spanier dann ihren Austritt aus der Allianz
bekannt
, woraufhin die Allianz
aufgelöst
wurde.
Eine genauere Analyse der Probleme findet sich
hier
.
Asgard/ABC:
Die Weißrussen haben mit der baltischen Allianz ABC einen Nicht-Angriffs-Pakt
geschlossen
. Dadurch verliert die Allianz Asgard einen Verbündeten im Kampf gegen ebenjene Allianz. Dennoch lief es für Asgard recht gut bis die Polen sich dazu entschlossen, in den Konflikt zugunsten von ABC einzugreifen. Finnland hält zwar weiterhin ganz Estland besetzt, aber die Schweden stehen kurz davor, ihre letzte Region zu verlieren.
Eine gute Zusammenfassung kann
hier
gefunden werden.
Frankreich:
Nachdem die Amerikaner von einer Koalition aus Ungarn, Slowenen und Mazedoniern wieder aus Europa vertrieben worden waren,
planten die Franzosen
sofort einen weiteren Angriff auf die Mazedonier. Mit der Hilfe von Deutschland und EDEN schafften sie es sogar, einige Schlachten zu gewinnen. Nach einer Niederlage in Sardinien sind die Franzosen nun wieder in der Defensive, auch wenn es dort im Moment sehr gut für sie aussieht. Der französische Präsident hat sich inzwischen bei Deutschland und anderen verbündeten Nationen
bedankt
.
Türkei:
Nach längerem Aufenthalt in den USA scheint die türkische Gruppe iNCi heimzukehren. Die Gruppe hatte damals aufgrund von Konflikten mit der türkischen Regierung das Land verlassen und nach einer neuen Heimat gesucht. Diese fanden sie schließlich in den Vereinigten Staaten, wo sie anfangs zwar misstrauisch beäugt wurden, sich aber schlussendlich gut einfügen konnten und zu einer wichtigen politischen, militärischen und wirtschaftlichen Macht aufsteigen konnten. Nun jedoch scheint es so als würden die vielen Probleme der USA sie dazu bringen, in die alte Heimat zurückzukehren.
Während diese Migration die Vereinigten Staaten schwächt, wird die Türkei stark davon gestärkt. Dadurch wird die Vision des Präsidentschaftskandidaten
soneras
, die zypriotische Aluminumregion Tabuk einzunehmen, wahrscheinlicher.
Kanada:
Da die Idee, Irland und Kanada unter einem Banner zu vereinen, nicht funktioniert hat, wird die Präsidentschaftswahl diesen Monat zu einer Entscheidung, in welche Richtung sich das Land im Bezug auf Allianzen bewegen wird. Der Amtsinhaber
ElPatoDiablo
plädiert
dafür, sich der Allianz Circle of Trust anzunähern. Sein Herausforderer
Rylde
sprach sich hingegen
für die Fortsetzung des bisherigen Kurses
aus. Dabei würde Kanada sich pro EDEN und Asgard verhalten und eventuell sogar eine Mitgliedschaft im Skandinavierbund anstreben.
Zuerst allerdings steht nun ein Trainingskrieg mit den Iren an, bei dem die Kanadier den Großteil ihrer MPPs verlieren werden.
Wir suchen immer noch Botschafter
, bitte bei
Maxi Fifole
bewerben.


CTRL:
From the very beginning CTRL was facing a lot of problems like Polands refusal to keep to the charter, the ultimatum by the USA for Poland and then the American-Hungarian war, where Poland supported Hungary. Because of these problems and his inability to prevent them the Secretary General of CTRL
resigned
. A few days later Spain
announced
its resignation from the alliance, whereupon CTRL was
disbanded
.
An analysis of the problems can be found
here
.
Asgard/ABC:
The Belarussians
signed
a NAP with the Baltic alliance ABC. The alliance Asgard loses thereby an ally in their war against ABC. Still Asgard was doing quite well until the Polish decided to intervene in favor of the Baltic states. Even though Finland is keeping all of Estonia occupied Sweden will most likely loose their last region very soon.
A good summary can be read
here
.
France:
When the Americans had been driven out of Europe by a coalition of Hungarian, Slovenians and Macedonians
the French immediately planned
an attack on the Macedonians. With help from Germany and EDEN they surprisingly managed to win several campaigns. After losing in Sardinia they are once again in the defensive, but it does look very good for them right now. Meanwhile the French President has Der französische Präsident hat sich inzwischen bei Deutschland und anderen verbündeten Nationen
thanked
Germany and other allied nations.
Turkey:
After a long stay in the US the Turkish group iNCi seems to be returning home. The group left the country after many arguments with the Turkish government and was looking for a new home. In the end they found this with the United States where they were they were looked at suspiciously in the beginning but managed to become an important political, military and economical force. Now it seems as if the many problems the USA is facing have made iNCi to return to their old home.
While this migration is leaving the United States weakened Turkeys power has grown. Thanks to this the vision of conquering the aluminum region Tabuk of the Presidential candidate
soneras
has become more realistic.
Canada:
As the idea to unite Ireland and Canada under one flag doesn't work this month' Presidential election will be decisive for Canada's future in regards to their alliance affiliation. The incumbent President
ElPatoDiablo
is moving
for joining the alliance Circle of Trust, while his contender
Rylde
is making the case for
staying on the current track
which is pro EDEN and Asgard with possibly joining the Scandinavian alliance.
First however they will have a train war with Ireland which will leave Canada with only a fraction of their MPPs.
Greetings from your MoFA-Team (BadMax, KTTRS, Maxi Fifole)
Special thanks to
Kampfhase
, ambassador in Paris, and
Parsiyan
, ambassador in Ankara.
We are still looking for ambassadors
, please apply with
Maxi Fifole
.
Offizielle Zeitungen / official governmental newspapers: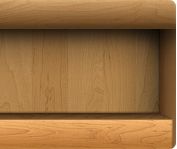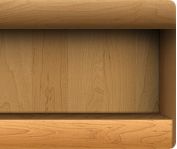 Post your comment
What is this?

You are reading an article written by a citizen of eRepublik, an immersive multiplayer strategy game based on real life countries. Create your own character and help your country achieve its glory while establishing yourself as a war hero, renowned publisher or finance guru.