Day 1,822, 14:54
•
Published in Germany
•
by Auswaertiges Amt
Hallo eDeutsche Bürger und Bürgerinnen und Freunde aus der ganzen Welt!
Hier mal wieder ein Botschafterbericht.
ABC/Asgard/Polen:
Nachdem Polen auf Seiten ABCs in den Krieg eingegriffen hat, wurde Schweden inzwischen größtenteils wieder befreit. Finnland wird unterdessen zumindest teilweise an Estland abgetreten. Polen hat sich nun den Niederlanden zugewandt und wird diese wohl auch sehr bald vollkomen erobert haben.
Südafrika:
In Südafrika wird weiterhin ein freundlicher Kurs Brasilien gegenüber gefahren. Zwar gab es kürzlich ein paar Kämpfe zwischen den beiden Nationen, allerdings war dies nur im Rahmen eines Trainwars. Die anhaltende globale Wirtschaftskrise sorgt in diesem kleinen Land unterdessen dafür, dass sie große Probleme haben, ihre MPPs zu bezahlen.
+
+
Türkei/Israel/Zypern:
Um einen weiteren Waffenbonus durch Aluminium zu erreichen, hat die Türkei mit
Israel
und Zypern
einen Vertrag
über die Vermietung der Regionen Tabuk und Ha'il geschlossen. Dies lässt sich die Türkei monatlich mehr als 60.000 CC kosten.
Kanada:
Nachdem er erst die Präsidentschaftswahlen zu einer Abstimmung über die zukünftige Allianzorientierung Kanadas gemacht hatte und selbst für Circle of Trust eingetreten ist, hat
ElPatoDiablo
eine politische Kehrtwende vollzogen und ist nun doch für
einen Verbleib im proEDEN-Lager
.
Außerdem finden in Kanada im Moment mehrere PTO-Versuche statt. So versuchen die Norsefire-Angehörigen
Wally Cleaver
,
KIPPERS OF THE MUD
und
Black Soo Man
die Parteien CW, CPF und UPC zu übernehmen. Im Moment scheint hier aber nur der Letztere Erfolgversprechend zu sein. Im Gegenzug PTOed
Jacobi
erfolgreich die Norsefire-Partei CAF.
Vereinigtes Königreich:
Vor kurzem kehrte der bisherige Staatsbürgerschaftsbeauftragte
Iain Keers
aus Polen nach Großbritannien zurück. Dabei kam wieder der alte Kritikpunkt auf, dass ein Einzelner Beauftragter zu viel Macht besitzt. Infolgedessen trat er von seinem Posten zurück und
schlug eine Reform der Citizenshipvergabe vor
.
Letzten Monat erst
hatte der britische Kongress beschlossen
, den Regionswap mit Irland aufzulösen. Nun haben die Iren aber angefragt, ob diese Entscheidung rückgängig gemacht werden könne. Diese Entscheidung
überlässt der britische Premier nun dem Volk
. Inzwischen ist das Referendum beendet, die Mehrheit hat sich
gegen den Regionswap ausgesprochen
.
+
+
+
Kroatien/China/Malaysia/Indonesien:
Die vier Länder haben einen
Friedensvertrag geschlossen
und sich dabei auf eine Teilung Malaysias geeinigt. So bekommt Kroatien die Ölregion Peninsular Malaysia, Indonesien behält Kontrolle über die Fruchtregion Sabah, während Malaysia die Gummiregion Sarawak behalten darf.
Australien:
In Australien herrscht weiterhin PTO-Gefahr. Es wurde eine
Liste
mit
PTOern
herausgegeben
. Unterdessen hat das australische Department of Defence einen
Motivationsartikel veröffentlicht
.
Das MoFA-Team und
Michael Johannson
, Botschafter in Stockholm
NorthAfricaCorps
, Botschafter in Pretoria
Parsiyan
, Botschafter in Ankara
Maxi Fifole
, Botschaftskoordinator und Botschafter in Ottawa
Wir sind immer auf der Suche nach neuen Botschaftern
, meldet euch einfach bei
Maxi Fifole
oder kontaktiert uns in
#ForeignOffice @
irc.rizon.net
!.

Fellow eGermarkians and friends all around the world!
This Embassy Report is brought to you for your entertainment.
ABC/Asgard/Poland:
After Poland intervened on behalf of ABC Sweden has now mostly been liberated again. Finland on the other hand is being partially given to Estonia. Meanwhile Poland has turned towards the Netherlands and is about to wipe them.
South Africa:
South Africa keeps a friendly approach with Brazil. Even though there were a few battles between the two nations these were only part of a train war. The continuing global financial crisis makes it hard for this small country to pay for its MPPs.
+
+
Turkey/Israel/Cyprus:
To get another weapons bonus with Aluminum Turkey
signed a contract
with
Israel
and Cyprus to rent the regions Tabuk and Ha'il. For this Turkey will pay more than 60,000 cc every month.
Canada:
After he turned the Presidential elections into a vote on which alliance to join, with himself campaigning for Circle of Trust,
ElPatoDiablo
did an about-face and is now for
keeping Canada proEDEN
.
Also there are several PTO attempts going on at the moment.. The Norsefire members
Wally Cleaver
,
KIPPERS OF THE MUD
and
Black Soo Man
are trying to take over the parties CW, CPF and UPC. At the moment only the last one looks to be succeeding. In return
Jacobi
is successfully PTOing the biggest Norsefire party CAF.
United Kingdom:
A short while ago the Citizenship Minister
Iain Keers
returned from Poland to Great Britain. With this the old point of criticism that a single person in this position has to much power came up again. As a consequence he resigned and
proposed to reform the Citizenship Ministry
.
Just last month
the British congress decided
to end the region swap with Ireland. Now the Irish are asking to have this decision repealed. Whether or not to do this is now
up to the British people
. By now the referendum has ended and the majority has voted
against renewing the region swap
.
+
+
+
Croatia/China/Malaysia/Indonesia:
The four countries have
signed a NAP
and with that agreed on dividing Malaysia. Thus Croatia will get the oil region Peninsular Malaysia, Indonesia will keep control over the fruit region Sabah, while Malaysia will keep the rubber region Sarawak.
Australia:
As in Canada Australia still is under PTO threat, but here the danger comes from outside the country, namely Hungary. A
list
with
PTOers
has been
released
. Meanwhile the Australian Department of Defence has
released a motivational article
.
Yours diplomatically, the MoFA-Team and
Michael Johannson
, ambassador in Stockholm
NorthAfricaCorps
, ambassador in Pretoria
Parsiyan
, ambassador in Ankara
Maxi Fifole
, embassy coordinator and ambassador in Ottawa
We are always looking for new ambassadors
, just contact
Maxi Fifole
or contact us in
#ForeignOffice @
irc.rizon.net
!.
Offizielle Zeitungen / official governmental newspapers: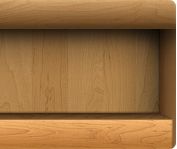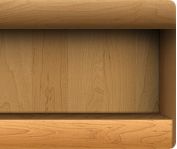 Post your comment
What is this?

You are reading an article written by a citizen of eRepublik, an immersive multiplayer strategy game based on real life countries. Create your own character and help your country achieve its glory while establishing yourself as a war hero, renowned publisher or finance guru.