Day 1,799, 11:53
•
Published in Germany
•
by Auswaertiges Amt
Hallo eDeutsche Bürger und Bürgerinnen und Freunde aus der ganzen Welt!
Ein paar aktive Botschafter gibt es noch, und diese bringen euch den heutigen Botschaftsbericht. In Kürze wird auch ein Artikel mit einer Aufzählung der freien Positionen und einer Zusammenfassung der Aufgaben eines Botschafters folgen.
Irland:
Am
Anfang dieser Legislaturperiode
hatte Irland bereits mit einem Skandal zu kämpfen, bei dem sie schlussendlich etwa 2,3 Millionen IEP verloren hatten. Hierbei wird im Moment
sawc
verdächtigt, der zuvor bereits die kanadische Staatskasse geleert hatte. Als irischer MoFA hatte er sich die breite Verteilung der Organisationspasswörter in der Regierung zunutze gemacht.
Wie nun bekannt wurde, hat die Verschärfung der Sicherheitsvorkehrungen nichts gebracht, da
eine weitere Millionen IEP und 100 Gold
gestohlen wurde. Hier wird nun der Host der Internetseite, auf der die E-Mails für die Regierungsorganisationen registriert waren,
verdächtigt
. Nun bleiben Irland lediglich 177.000 IEP.
Ein kurzes Interview des britischen MoFAs mit dem irischen Präsidenten und MoFA kann
hier
nachgelesen werden.
Israel:
Die Israelis haben sich inzwischen mithilfe der türkischen Regierung wieder vollständig befreien können.
Laut dem israelischen Präsidenten
gab es dabei allerdings immer noch Widerstand aus der türkischen Bevölkerung.
Außerdem wurde die Importsteuer auf Essen drastisch gesenkt, um das Land für ausländische Investoren interessanter zu machen.
Indien:
Der ehemalige Aussenminister Indiens wurde aufgrund von Multiverdacht gebannt. Desweiteren ist ein
Regierungsmitglied
, das zuvor die Ämter des vMoD, HoC und Minister of Immigration bekleidet hat, nach einem Streit im IRC zurückgetreten. Der Rücktritt wurde allerdings vom indischen Präsidenten noch nicht angenommen.
Nach dem britischen Vorbild führt Indien nun auch einen
Zensus
durch.
Kanada:
Bereits letzte Woche hat Kanada Spanien zum NE erklärt. Als Grund hierfür
gab der kanadische Präsident an
, ihren Verbündeten Portugal und Kolumbien helfen zu wollen. Daraufhin griffen die Polen Kanada an und stehen nun kurz davor, es zu wipen. Die Kanadier wollen nun
erst abwarten
und dann ihr Land
durch RWs
zurückerobern.
Ein interessanter Artikel über die Dezentralisierung der eWelt kann
hier
eingesehen werden.
Australien:
Australien hat weiter mit einem ungarischen PTO zu kämpfen. Der Präsident der Green and Gold Party hat nun dazu
aufgerufen
, die internen Differenzen beizulegen und gemeinsam gegen den PTO zu kämpfen. In letzter Zeit kam es hier öfters zu Konflikten zwischen
der "Elite" und neueren Spielern
.
UK:
Das britische "Home Office" hat einen Zensus durchgeführt, die Ergebnisse können
hier
eingesehen werden.
Ausserdem wurde die BEF von der "Legion" als offizielle Regierungs-MU abgelöst, wie der britische Präsident Talon Karrde
bekanntgab
. Dabei erhält die neue MU deutlich mehr Unabhängigkeit von der Regierung als die Alte, wird allerdings weiterhin gleich stark beworben.
USA:
In den USA heizt sich der Konflikt zwischen AFA und der Regierung immer weiter auf. Inzwischen wird sowohl in der
Willkommensnachricht
als auch in
Regierungszeitungen
vor der Partei gewarnt. Weiterhin werfen sich beide Seiten gegenseitig vor, dem Land schaden zu wollen, wobei die AFA hierbei immer weiter in die Defensive zu rücken scheint.
Unterdessen hat das State Department
bekanntgegeben
, dass man weiterhin an einer Beibehaltung CTRLs arbeitet und man keinerlei Absicht hegt, Ungarn anzugreifen. Da allerdings ein Abgeordneter der AFA ein
NE-Proposal gegen Polen
eingebracht hat und Ungarn daraufhin
selbiges gegen die USA
tat, wobei es hier auch angenommen wurde, sollte es noch interessant werden, wie Polen sich hierbei
entscheidet
.
Desweiteren kam es zu einem diplomatischen Eklat der USA mit Brasilien, als der amerikanische Präsident bei der
MPP-Abstimmung
als Diskussionsseite ein
gif
anhängte, welches von vielen Brasilianern als "rassistisch und vorurteilsbehaftet"
bezeichnet
wurde. Daraufhin
entschuldigte sich
Präsident Arundel, was allerdings nur teilweise angenommen wurde. Dem folgte dann ein
Vorschlag zur Amtsenthebung Arundels
durch einen AFA-Abgeordneten, welcher jedoch abgelehnt wurde.
Russland:
Im
2. MoFA-Report
hatten wir von einem bevorstehendem Kampf der Russen gegen die Türken informiert. Hierzu kam es dann aber
nicht
, hauptsächlich aufgrund von internen Problemen, wie das russische MoFA
bekanntgab
. Gleichzeitig veröffentlichten sie einen neuen Vertrag mit den Bulgaren, in dem es um die Vermietung der Region Nordkaukasus geht.
Das MoFA-Team und
Chris Rix Cisa
, Botschafter in Dublin
Quentin Eisler
, Botschafter in Jerusalem
Nick Bawz
, Botschafter in New Delhi
Maxi Fifole
, Botschaftskoordinator und Botschafter in Ottawa
Wir sind immer auf der Suche nach neuen Botschaftern, meldet euch einfach bei
einem
unserer
MoFAs
oder kontaktiert uns in
#ForeignOffice @
irc.rizon.net
!.

Fellow eGermarkians and friends all around the world!
There are still a few active ambassadors and they present you this report today. Soon there will also be an article with all the free positions and a summary of an ambassadors tasks.
Ireland:
Towards
the beginning of this term
Ireland already had to deal with a scandal where in the end they lost about 2.3 million IEP. At the moment
sawc
, who already once emptied the Canadian treasury, is being suspected. As Irish MoFA he used the broad distribution of organisation password within the government.
The toughening of safety precautions doesn't seem to have helped as there was another theft of about
one million IEP and 100 Gold
. The host of the internet page that held the e-mails for the government organisations is now being
suspected
of this. Now Ireland only has 177,000 IEP left.
A short interview by the British MoFA with the Irish President and MoFA can be read
here
.
Israel:
The Israelis have been able to liberate themselves with the help of the Turkish government.
According to the Israeli President
there was resistance by the Turkish people.
Also the import tax for food was lowered to get foreign investors into the country.
India:
The former Indian Minister of Foreign Affairs was banned on account of suspicions of creating several multi accounts. Also a
member of the government
, who was vMoD, HoC and Minister of Immigration, resigned after an argument in the IRC. However the resignation hasn't been accepted by the Indian President.
Following the British example the Indian government is conducting a
census
.
Canada:
Last week already Canada declared Spain to be their NE. The reason for this is
according to the Canadian President
to help their allies Portugal and Columbia. As a result of this Poland attacked Canada and is currently about to wipe them. The Canadians now want to
wait
and then retake their country
via RWs
.
An interesting article about the decentralisation of the eworl can be read
here
.
Australia:
As Australia is still dealing with a Hungarian PTO the president of the Green and Gold Party has
called upon
all Australians to settle their differences and fight the PTO together. In recent weeks there have been several conflicts between
the "elite" and newer players
.
UK:
The results of a census by the British Home Office can be seen
here
.
The Legion has taken over the place as official government MU from the BEF.
According to the British President Talon Karrde
the new MU will be more independent from the government.
USA:
The conflict between the AFA and the government keeps on heating up. By now the government warns about the AFA in the
welcome message
and in
government newspapers
. Both sides keep accusing each other of trying to harm the country, although the AFA seems to become more defensive.
Meanwhile the State Department
announced
that they're working to keep CTRL and that they are not planning to attack Hungary. However after an AFA-congressman proposed to
NE Poland
Hungary
NEd the US
, so it'll be interesting to see how Poland will
react
to this.
There was a small scandal involving the US and Brazil when the American President attached a
gif
to the
MPP-Proposal
as a debate area which was
received
by many Brazilians as "racist and prejudiced". President Arundel then
apologised
. Following this was an
impeachment proposal
by another AFA-congressman which was then rejected by congress.
Russia:
In the
2. MoFA-Report
we told you about an upcoming fight between Russia and Turkey. This however
didn't happen
due to internal problems, the Russian MoFA
announced
. They also released a new contract with Bulgaria about renting the region North Caucasus.
Yours diplomatically, the MoFA-Team and
Chris Rix Cisa
, ambassador in Dublin
Quentin Eisler
, ambassador in Jerusalem
Nick Bawz
, ambassador in New Delhi
Maxi Fifole
, embassy coordinator and ambassador in Ottawa
We are always looking for new ambassadors, just contact
one
of
our
MoFAs
or contact us in
#ForeignOffice @
irc.rizon.net
!.
Offizielle Zeitungen / official governmental newspapers: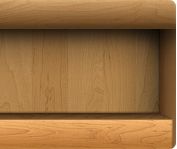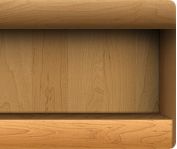 Post your comment
What is this?

You are reading an article written by a citizen of eRepublik, an immersive multiplayer strategy game based on real life countries. Create your own character and help your country achieve its glory while establishing yourself as a war hero, renowned publisher or finance guru.