Day 2,394, 01:34
•
Published in China
•
by Ministry of Foreign Affairs CN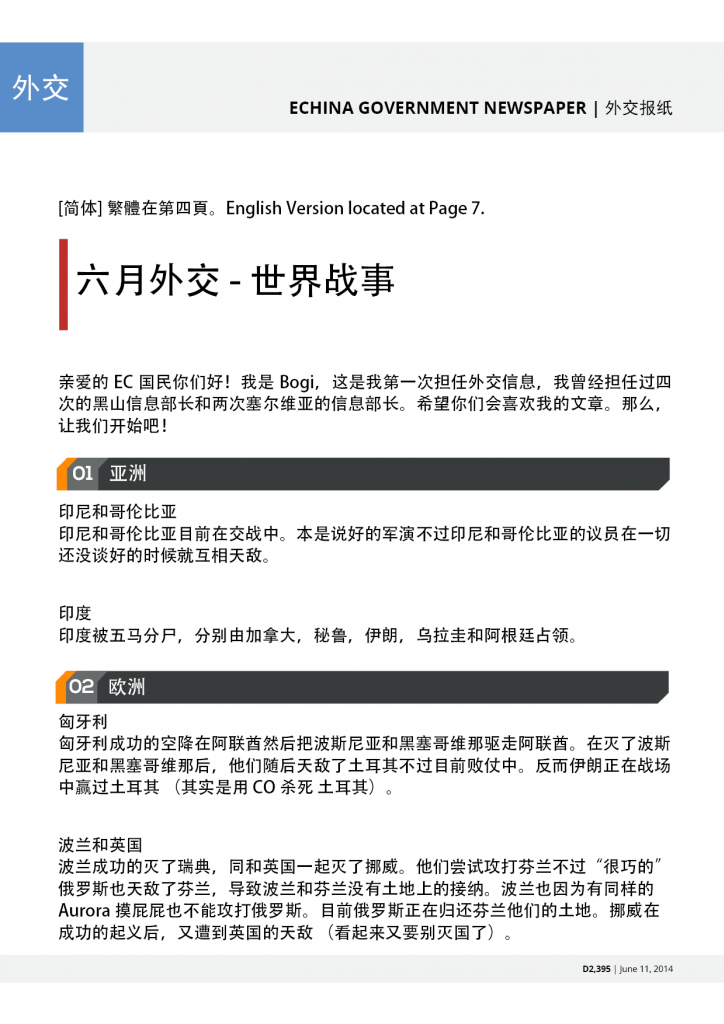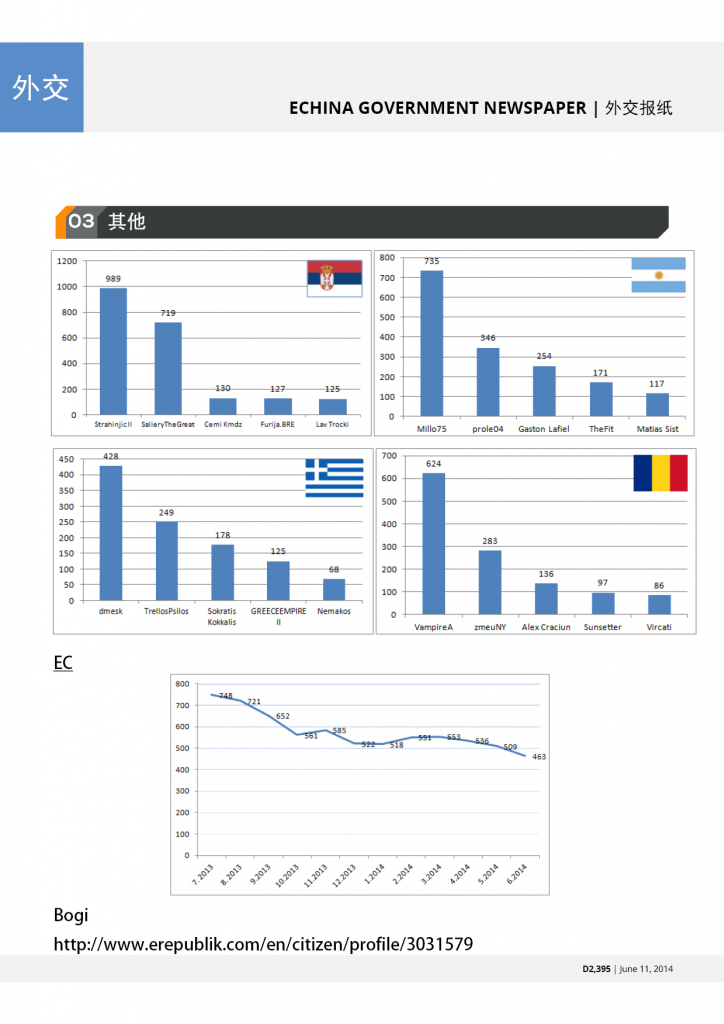 ---
Hello dear citizens of China! This is my first time in Ministry of Information of China, but I've already been MoInf of Montenegro four times and MoInf of Serbia twice. I hope you like my articles. So, let's begin!
Indonesia and Colombia are currently at war. It was supposed to be a training war, but congressmen of each country declared NE before it was arranged.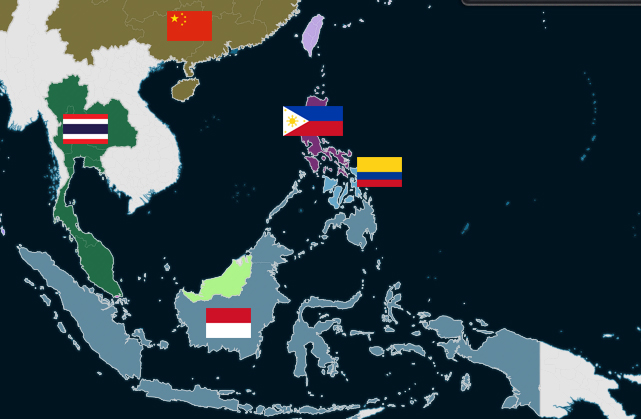 India was split by Leto and CUA countries: Canada, Iran, Peru, Urugay and Argentina as guardian of the region.
Hungary successfully landed in United Arab Emirates and wiped Bosnia and Herzegovina. Then,
they NEed Turkey
, but have had little success so far, winning one battle and loosing three. Meanwhile, Iran is winning each battle against Turkey, both MPP and RW.
Poland has wiped Sweden and, along with the UK, Norway. It tried to wipe Finland too, but Russia was quicker to do it, so the border between Poland and Finland was closed. Now Russia is giving Finland regions back according to the arrangement. Poland can't attack Russia because of common Aurora MPPs. Norway has freed its regions from UK, but UK set them as NE, so they might wipe them again.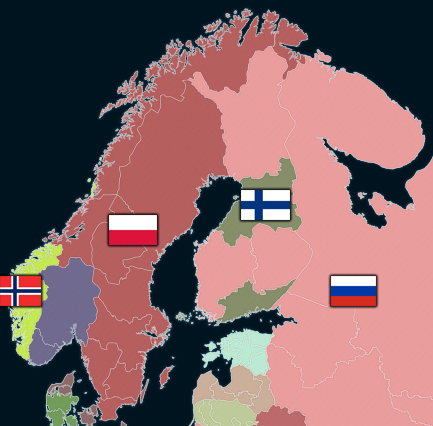 In Western Europe, Argentina is freeing regions from Spain in order to reset determination. France attacked Argentina and lost all of its MPPs, which has allowed Argentina to get closer to UK and Poland. France is now being wiped by Argentina, Chile and Poland. Argentina–Poland clash is possible in a few days, since Argentina has NAP with both Chile and USA.
As usual, center of all action is Balkans. Slovenia NEed Italy, but seems unable to defeat it for now, and has even lost an original region to Italy. Bulgaria has NAP with Serbia, Greece, Romania and Hungary, and has managed to reach 10/10 for the first time in its history. On the other hand, FYROM has freed its original regions, and is at war with Greece now. Not even Aurora night damage seems to help it, as it plays ping-pong with Greece. Another country struggling to win a war is Serbia. Neither Croatia or Serbia seems to be able to conquer core region of another country.
Now, let's see results of presidential elections in Asteria.

Voter turnout in China the last 12 months: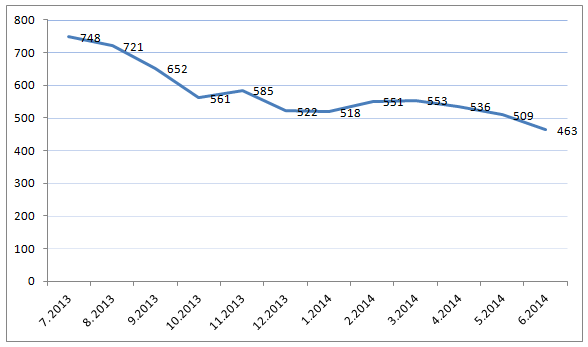 That's it for now, the next article will be published in about 7–10 days. Your Minister of Information,
Bogi.