Day 1,792, 21:07
•
Published in Belgium
•
by eBelgium Military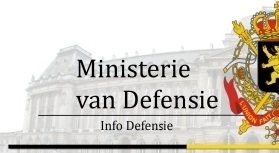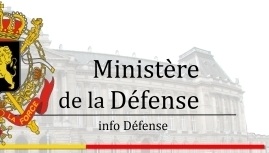 Dear eBelgians,
MoD organises a strike. We need you to participate in it and you will receive weapons in return. You will need to come to the channel on IRC ( #eBe_Strikes ) and fight in the battle that is there ordered by the MoD. During or afterwards the strike, you can ask the MoD department every question you have. If we are not able to come up immediately with the answer, you will get pm'd within 24 hours!
When?
Friday 19th October, 19h Brussels time (GMT+1 DST) = 10:00 eRep time, eRep Day 1794
Duration: 2 hours
Where:
#eBe_Strike on IRC
For Who: ALL eBelgian citizens
Supplier: BrunoCND
All the information you need to participate will be given during the strike. Just go the designated IRC channel ( #eBe_Strike )
Hail CoT! Hail eBelgium!
Your MoD Department,
BrunoCND and Viridi
Chers eBelges,
Le Ministère de la Défense organise une opération. Nous avons besoin de vous pour y participer et vous recevrez des armes en échange. Vous aurez besoin de venir sur le canal sur IRC (# eBe_Strikes) et se battre dans la bataille vous serez attribuée par le Ministère de la Défense. A tout moment, le Ministère de la Défense peut répondre à à toutes les questions que vous avez. Si nous ne sommes pas en mesure de trouver immédiatement la réponse, vous aurez votre réponse dans les 24 heures!
Quand? [/ b] Vendredi 19 Octobre, 19h, heure de Bruxelles (GMT +1 heure d'été) = 10:00 heure EREP, EREP Day 1794
Durée: 2 heures
Où: [/ b] # eBe_Strike sur IRC
Pour Qui: tous les citoyens eBelges
Distributeur: BrunoCND

Toutes les informations dont vous aurez besoin pour participer seront données lors de l'opération. Il suffit d'aller le canal IRC désigné (# eBe_Strike) à l'heure sus-mentionnée.


Vive CoT! Vive l'eBelgique.

Votre Ministère de la Défense,
BrunoCND and Viridi




Beste Belgen,
Het ministerie van defensie organiseert een 'strike'. Jij ben welkom om deel te nemen en je krijgt daarvoor wapens in de plaats. Kom op kanaal #eBe_strikes (dat is op IRC) en daar krijg je de instructie om in een bepaalde plaats te vechten.
Gedurende die tijd kan je aan de minister ook al je vragen stellen! Moest het toevallig gebeuren dat er niet onmiddellijk een antwoord gegeven wordt, krijg je dit binnen de 24h.




Wanneer? Vrijdag 19 Oktober, 19h (belgische tijd), dat is 10:00 eRep time, eRep Day 1794
Duur: 2 uur
Waar: #eBe_Strike
Voor Wie: ALLE eBelgische spelers
Verantwoordelijke: BrunoCND

Al de informatie die je nodig hebt, zal gegeven worden tijdens de 'Strike'

Hail CoT! Hail eBelgium!

Het ministerie van defensie
BrunoCND en Viridi






Report about the last MoD Strike:

The last MoD Strike was sponsored by:
- MaryamQ with 100 Q7 weapons
- NLSP with 50 Q7 weapons

from their personnal reserve.




There were 13 fighters that did more than 6M damage for our Bulgarian allies.

Can we do better? I think so. Let's show it on Friday 19th October from 19.00pm to 21.00 pm Belgian Hour.

Hail CoT! Hail eBelgium!

Your MoD Department,
BrunoCND and Viridi





Post your comment
What is this?

You are reading an article written by a citizen of eRepublik, an immersive multiplayer strategy game based on real life countries. Create your own character and help your country achieve its glory while establishing yourself as a war hero, renowned publisher or finance guru.