Day 2,184, 05:13
•
Published in Portugal
•
by Passos Coelho

A few months ago (day 1970, the 11 of April) a MU of 29 crazy guys decided to hurt a powerfull country (Spain) to celebrate the first birthday of MEK.
A country that always was arrogant and hated our country.
So we looked for the place that would hurt them the most: Guayana.
They would loose 2 of their precious bonus and since the region is originaly from Venezuela (aka Vuvuzela) it would be hard for Spain to take it back, since Vuvuzela and Spain have the same MPPs.So that day we free'd Guayana and proclamed it MEKLAND!
In this article you can see all pics and action from the first MEKday

Yesterday (7 months later, the 11th of November) we wake up and decided to have some fun with our Spanish friends for the second time and free MEKLAND
We knew that unlike last time there was no surprise factor, Spain was waiting for this so vitory would be even harder.
Spain attacked Portugal without any real reason, so we had to make them pay.
We even made an avatar for the occasion:
Pictures after a full day of fighting!
(we made more damage, but the damage from our bombs didn't count on egov)
12 Meks in the Top100 damage and top 1 MU worldwide yesterday with just 45 membersTop 5 overall:
Round 1
Round 2
Round 3
Round 4
Round 5
Round 6
Round 7
Round 8
Round 9
Round 10
Round 11
Round 12
Unfortunatly there were only 12 rounds, even less than in the first MEKday, we thought that Spain would put up a bigger resistence.
Spain before the war with Portugal had 10/10 bonus.
Now after MEKday (loosing in Guayana and Castilla la Mancha) they are like this:
Well played Spain!
We would like to thank all our friends that helped us making a EPIC day again!
THANK YOU AND YOU CAN ALWAYS COUNT ON US! It is unfair to name all our friends because we might not speak of somebody but we would like to give a special thank you to our mate VyC ARG!
HAIL MEK!
HAIL FRIENDS!
PS: Thank you Spain for all the fun, next time please try harder.
PS1: Thank you JMSPC for the pics and the avatar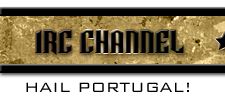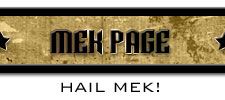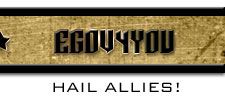 Post your comment
What is this?

You are reading an article written by a citizen of eRepublik, an immersive multiplayer strategy game based on real life countries. Create your own character and help your country achieve its glory while establishing yourself as a war hero, renowned publisher or finance guru.