Day 1,816, 19:53
•
Published in USA
•
by Duncan Crowe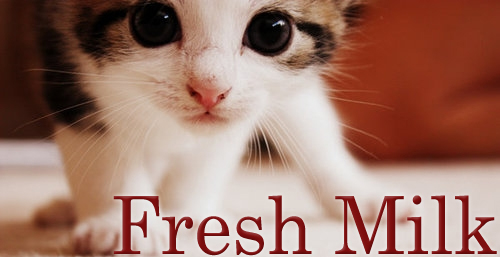 ^
Huge thanks to fingerguns for making me the banner!
Since Federalist Party primaries are just around the corner, I decided that it would be interesting to write a platform for myself and hopefully give the party a little publicity.. Hopefully this encourages some other Fed. PP noms write articles too.
Hope you enjoy!
-Duncan
So....
Fellow Feds,
My name is Duncan 'Dunks' Crowe, and I'm campaigning to be YOUR Party President for the month of November and into December.
I've been in the Feds. for around two months now, and have enjoyed it very much thus far. Throughout my two months, I have had the awesome opportunity of working with other Feds., many of which are pretty awesome people. I've done as best I can to get involved, and creating a new department, Finance, was awesome.
Last month, I was nominated for PP after only a short month in the party. While I did not win, this speaks volumes to me.
I must have done something right, Federalists. (I hope...)
And, since I want to continue helping the Federalist Party become the best ever, I'm going to campaign again. Note that I was nominated this month as well, so I'm not some crazy guy running for the party presidency.
Okay.
So, why do I deserve this position...?
-I'm active
-I posses a very strong work ethic, hinted upon by others. I'm willing to work.
- I UNDERSTAND the party. Moreover, I understand the newbs. Because I was one...
- I can "get shit done."
Additionally, I have some very viable and strong ideas.
What are these, you ask?
Let me explain/show you them....
- Encourage Dept. Job Creation, expanding each department along the way. We need to give our newbs jobs, while expanding the entire functionality of the party.I'd make sure everyone, who wanted to be involved, was involved and do this by creating jobs for people to do.
- Push IRC Activity and forum participation.
- Moar Fed. Meetings
- Improve rate of recruitment.
- Push newb programs, and create a fully functional Fed. outreach program. I'd strongely encourage the Fed. mentoring program that Jefferson Locke is working on.
- Push our people into top government positions or even minor ones, where they can prosper.
- Help solidify weak parties to counter AFA recruitment. Also, actively trying to recruit AFA members.
- Positive Fed. media, so much of it. Hinted on a Fed. newsletter in my answers.
Okay.
I think that's enough. I have more, but I don't want this to be a HUGE article.
Now that you've seen my ideas, let me show you the team that I'll be implementing to help me:
VPP: Paul_Proteus
CoS: Jefferson Locke
Departments:
-Financial: Open For Application. Apply HERE:
http://tinyurl.com/FedsRule
-Political: AlexJ1890
-FOP: KaraBeth
-Retention: EnterAwesome
-Recruitment: Logamac
-FBI: Harry Hill
-Media: NewAzazel
My Competitors:
Jefferson Locke - This guy is literally one of the coolest Feds ever.
Molly Emma - Super sexi.
BigCDizzle - Been rolling in the Feds for a while now. Total baller.
Logamac - New guy, but really awesome.
Thanks for reading!
Please, vote for me in the Federalist Party Primary on the 25th. If you're not in the Feds., let this serve as an example to the awesomeness of the Feds.
Please, Vote/Comment/Subscribe to show your appreciation.
And, if you're a Fed. not running, involve yourself in the race another way!
Ask your PP candidates questions...
http://tinyurl.com/FedPPQuestions
And see their answers!
http://tinyurl.com/FedPPAnswers
Remember to vote in the primary which will go up tomorrow at 19 ST.
Best Regards,

Duncan Crowe
-Awesome Fed
-Does Stuff

Post your comment
What is this?

You are reading an article written by a citizen of eRepublik, an immersive multiplayer strategy game based on real life countries. Create your own character and help your country achieve its glory while establishing yourself as a war hero, renowned publisher or finance guru.