Day 1,873, 14:59
•
Published in USA
•
by Duncan Crowe

Part I - Introduction
Fellow Federalist Party Members (and non-Feds too :3),
This month, leading the Federalist Party with the help of my VPP, Jefferson Locke, and countless others in leadership, was a very enjoyable experience.
I cannot thank you enough for allowing me to serve as your party president for the month of December 2012 and into January of 2013.
Now, let's look back at the highlights of my term, before the nomination thread goes up tomorrow and you begin to think of a new pp-elect.
-Dunks
Part 2 - Highlights of my Term#1 - Fed Radio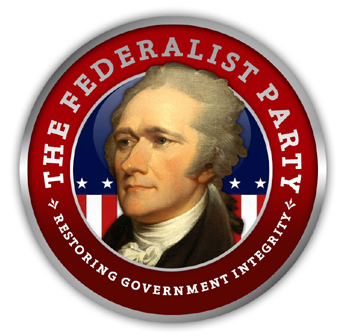 Coming into my PP term, Federalist Radio was one of the things that I was steadfast in getting set up and run. Jefferson Locke, Tiacha, fingerguns, and Eliwood Sain all helped me to accomplish my goal of hosting a Federalist Radio Show.
We were able to acquire a eFPR account, and during my term, we had three episodes:
#1 -
Link
#2 -
Link
#3 -
Link
While eFPR is far from perfect, I am proud to co-host it along with Jefferson Locke, Tiacha, and fingerguns. It has been a great experience in my term and I look forward to continuing this in the new year.
#2 - Recruitment/Rising to #2
During my term, the Federalist Party was able to rise from the #3 party ranking spot to the #1.
Due to the awesome Federalist recruiting tactics, I am very pleased to see the Federalist Party continue to rise in the rankings. Even now, we continue to close the gap between the AFA and the true American parties.
Despite having to move Fed. members to prevent the AFA from taking over a t5, we still have been able to acquire many more members and keep old ones under our wing.
It's awesome to see the Federalist Party in this spot, because I've seen it much lower, and it was much lower when I initially joined this party a few months ago.
Continuing to gain rank and prestige, it's awesome to see the Federalist Party take the #2 spot under my party presidency. We are only 169 people from the AFA!!
#3 -Continuing AHH Supply
During my term, AHH QMs supplied over 10,000 weapons to those who needed them, and I think this is entirely worthy of praise. Keeping something like this running requires an astronomical amount of effort as it gets, on average, 100 + requests a day.
While I did have other commitments, I always made sure that this program was supplied on a day to day basis, doing it personally if it was not. Having awesome QMs such as Jefferson Locke, Kody5, and stewy helped, and I thank them for their effort.
If you don't know what this program is, here is the latest article published on AHH:
http://www.erepublik.com/en/article/-fedupdate-8-feds-still-help-out--2185634/1/20
That article has links to all of the previous articles, which you are completely invited to read if you want.
Part 3 - Conclusion
Overall, I feel that this term has been awesome. I've had the amazing opportunity to lead a very dedicated, very innovative, and a very hard-working group of people. It has certainly been a pleasure.
I
❤
all of you Feds. Thanks for letting me be your PP! I cannot think of a party that I would rather lead.
Remember that the PP nomination thread goes up tomorrow!! If you have liked this PP term, please, nominate me! I am really interested in having the opportunity to lead this party with a FED CP.
Thanks for reading!
Please vote, comment, and subscribe if you enjoyed!
forever and always p/h,

http://tinyurl.com/DCCurriculumVitae


Fed. Party Page
-
http://www.erepublik.com/en/party/federalist-party-2263/1
Fed. IRC
-
http://tinyurl.com/FedsLive
Post your comment
What is this?

You are reading an article written by a citizen of eRepublik, an immersive multiplayer strategy game based on real life countries. Create your own character and help your country achieve its glory while establishing yourself as a war hero, renowned publisher or finance guru.