Day 2,286, 06:29
•
Published in Belgium
•
by Franckie18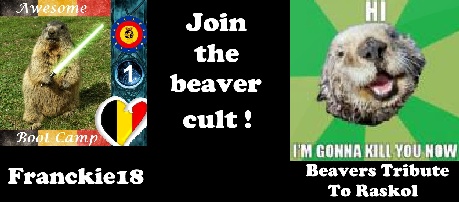 [English]
Dear
REALLY
eBelgians,
On this day, I say
STOP
.
Stop to the PTOers, there false comments and there attitudes.
Now, I speak this to the innocent eBelgian, the
REALLY
(e)Belgian :
In this fabulous country there are 2 big types of persons :
- The anti-PTOers : the persons that fight to have a stable countrie. The most important persons of the eWorld to my eyes !
- The PTOers : The persons that will make of our country an anarchy. They will have the power of the country and invite all they friends to have a country fully controlled by Serbians, Croatians, ...
Is it this that you will eBelgians, a country where you don't can do anything without fighting for Serbia and Croatia.
I don't make a long text to the PTOers because many people allways has do that and that the PTOers don't listening these peoples. But my only message is this :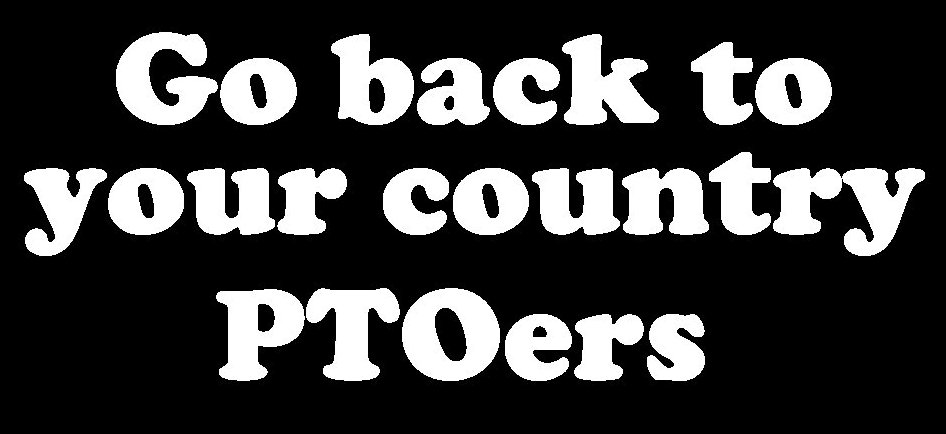 This is not only a message to the eBelgian PTOers, but also to the PTOers from the other countries.
People of eBelgium, people from the other PTOed countries of the eWorld and people that support us, vote this article to show to the PTOers that we can win this war !!!
In the bottom of the article you can find the list of the most important PTOers of eBelgium
[Français]
Chers
VRAIS
eBelges,
En ce jour, je dit
STOP
.
STOP au PTOers, leurs mensonges dans les commentaires et leurs attitudes.
Maintenant, je m'adresse à vous, innocents citoyens eBelges, les
VRAIS
(e)Belges :
Dans ce magnifique pays qu'est la Belgique, il y a 2 grands types de personnes :
- Les anti-PTO : les personnes qui se battent pour garder notre pays stable. Les personnes les plus importantes de l'eMonde à mes yeux !
- Les PTOers : les personnes qui veulent créer un pays où ils ont le pouvoir et où ils inviteraient leurs amis Serbes et Croates pour gouverner.
Est-ce ça que vous voulez eBelges ? Un pays où l'on ne peut rien faire sauf se battre pour des Croates et de Serbes ?
Je ne ferait pas de long message au PTOers car beaucoup de personnes ont déjà essayé de parlementer avec eux et cela n'a servi à rien puisqu'il n'écoutent personne. Mais je leur dit ceci :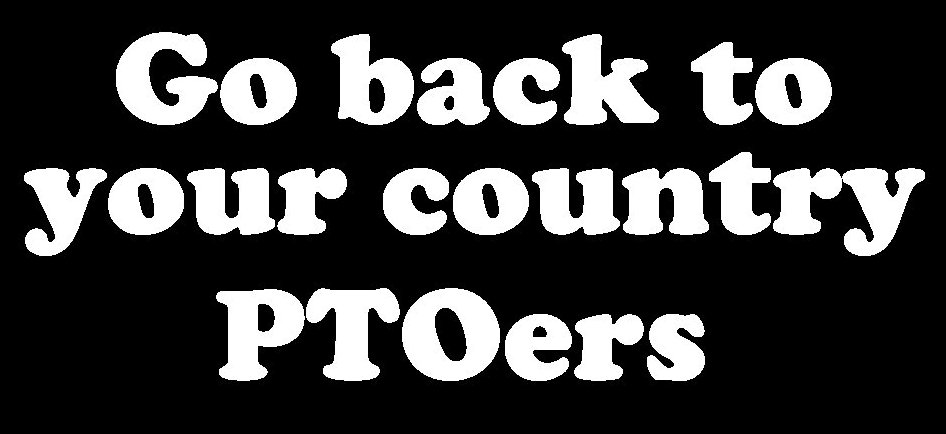 Ceci n'est pas seulement un message au PTOers de l'eBelgique mais aussi à tous les PTOers de l'eMonde !

Peuple Belge, peupe de toutes les autres pays sous menace des PTO de l'eMonde, et les personnes qui nous supportent, votez cet article pour montrer au PTOers qu'ils ne gagneront pas cette guerre !
Vous pouvez trouver une liste des PTOers de l'eBelgique tout en bas de l'article
[Nederlands]
Beste
ECHTE
Belgen,
Vandaag zeg ik
STOP
.
Ik zeg STOP aan de PTOers, hun leugens en hun attitude !
Nu spreek ik aan de onschuldige Belgen, de
ECHTE
Belgen :
In deze fantastische land zijn er 2 grote types of personen :
- De anti-PTOers : de personen dat vechten voor dat we een stabiel land hebben. De belangrijkste perssonen van de eWereld voor mij.
- De PTOers : deze personen willen van ons land een land maken waar zij en hun Serbische en Croate vrienden de macht hebben.
Is het dat wat jullie willen ? Een land waar je niks kan doen behalve voor Serbië en Croatië kan vechten ?
Ik zal niet een lang bericht aan de PTOers doen omdat veel personen het al hebben gedaan en dat ze ons toch niet luisteren. Maar ik zeg hun dit :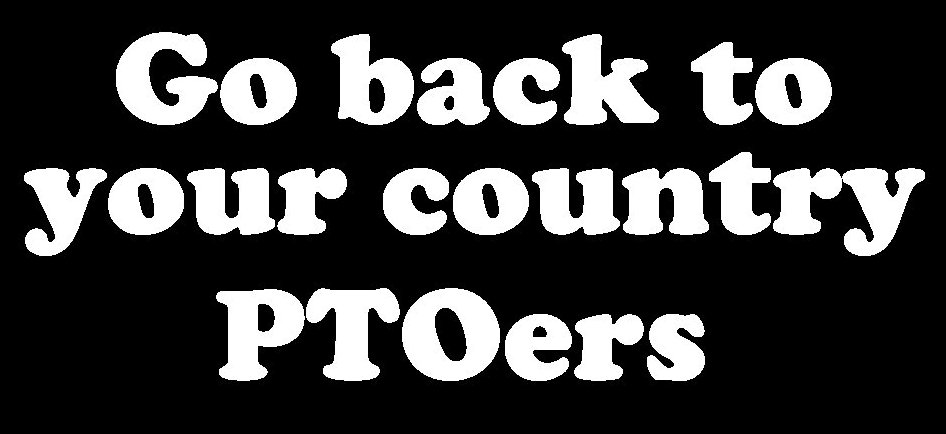 Dit is niet gewoon een bericht tegen de PTOers van eBelgië, maar ook tegen de PTOers van de hele eWereld.

Belgish volk, volk van al de andere landen dat PTO problemen hebben, en mensen die on supporteren, vote deze artiekel om hun te tonen dat ze deze oorlog niet zullen winnen !
Je kan een lijst van de belangrijkste PTOers van eBelgië juist hieronder vinden
This is a list of the current must important PTOers of eBelgium :
Thorin II Oakenshield
shadowukcs
lin0leum
vladut georgel
Texas Cowboy X
Gianpietro Gepetto
Vincent Pain
BaraBum
Marko Klis
jovanica011
ChristijanXD
Lioncoeur
sc80r
Aries Sun
Joep Hoep
Arnie007
Papa Strumpff
Ellen R
Mahabharata Salama
Kytonge
Mickey B E
Naiad Shrewd Nil
David Cnudde
timmayh
donkey Pedro
(Princess Rapunzel BE ?)
Post your comment
What is this?

You are reading an article written by a citizen of eRepublik, an immersive multiplayer strategy game based on real life countries. Create your own character and help your country achieve its glory while establishing yourself as a war hero, renowned publisher or finance guru.