Day 1,966, 17:08
•
Published in Chile
•
by Huasoemier
eCHILE!!!!!!!!!!!
El eMesias se ha levantado de entre los eMuertos!!!!!!

Alabad a Zippy.... y Creed en su eMesias, que se ha levantado de entre los PermBaneados!!!!!!!

MIREN Y CREAN!!!!!!!
http://www.erepublik.com/en/citizen/profile/6165924

ALABADO SEA ZIPPY!!!!!!!!!!

Edreams ha eResucitado, y se ha levantado de entre los PermBaneados al tercer día!!!!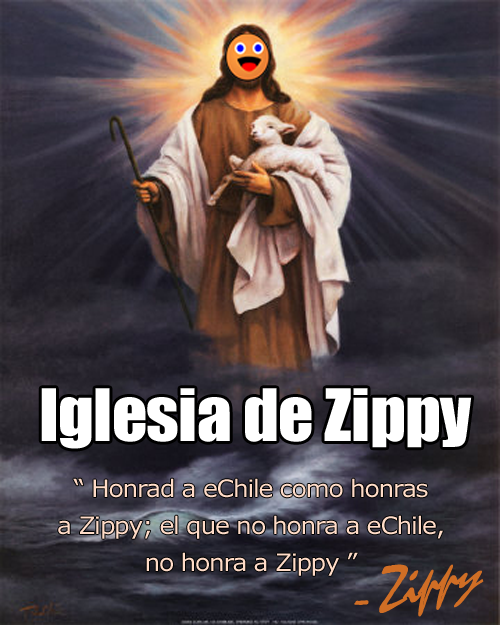 debemos seguir sus mandamientos!!!!
"Alejense del Visa Rasca", dijo a sus seguidores en el "último post"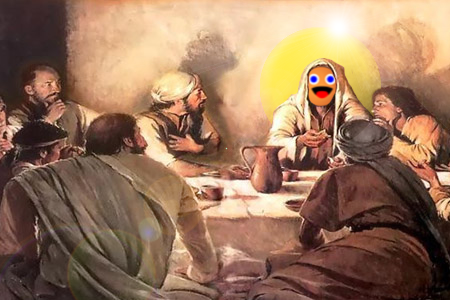 Preparense que el regreso del eMesias!!! y memorizen el eCredo!!!!


---
eCREDO
---
Creo en zippy
eDios eTodopoderoso,
Creador de eChile y de Cot
Creo en EDreams
Nuestro señor, que fue concebido por obra y gracia del BabyBoom.
Nació del Refer de Zorron, padeció bajo el poder de Poncio Plato,
fué TempBaneado, PermBaneado y sepultado....
y al tercer día Fue sacado de entre los eMuertos....
Subió al eComando Conjunto y está sentado a la derecha
de Zorron, dandole los consejos de su ePadre eTodopoderoso*.
y Desde allí ha de venir a juzgar a los eVivos y a los eMuertos.
Creo en el BB, la santa Iglesia Zippysta,
la comunión de los Visa, el perdón de los Multi,
la resurrección de los tempoban,
y la eVida eterna.
Creo en el desbaneo,
Y creo en que nos pitearemos al VISA RASCA
eGloria a Zippy!!!
eAmen!
*NOTA: Los consejos Provienen de Zippy, y le son dados al Zorron por medio del eMesias Edrems
Post your comment
What is this?

You are reading an article written by a citizen of eRepublik, an immersive multiplayer strategy game based on real life countries. Create your own character and help your country achieve its glory while establishing yourself as a war hero, renowned publisher or finance guru.