Day 4,887, 20:03
•
Published in USA
•
by USA Department of the Interior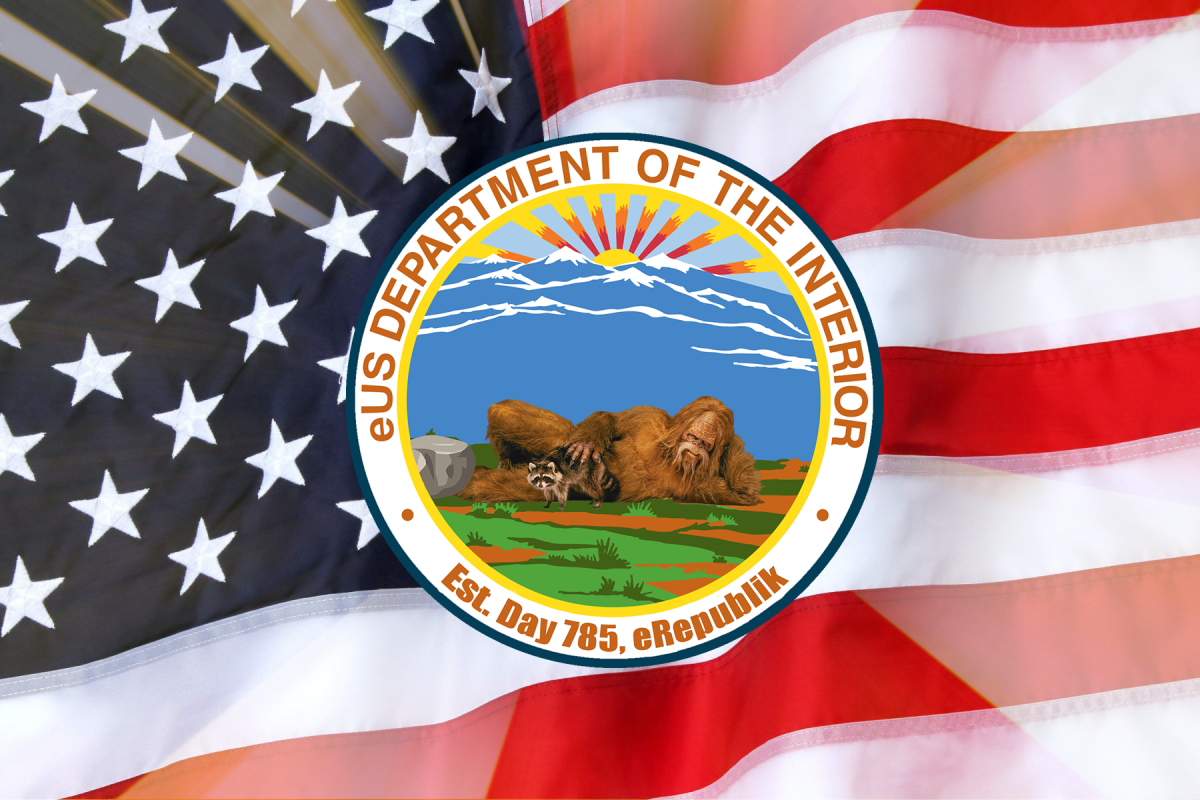 It is I, KingTaco. Missed me?
I have some important information on the previously dead Food For Flight program. The current administration has
Forced
asked me to bring back the FFF program in full force.

All account balances have been zeroed, and food has been deposited to account for the last 2 weeks if you previously had an account. Please contact KingTaco directly (I'll say hi in the comments so you have my profile) if you've lost your PIN to login.
To take advantage of the program, visit the
DOI website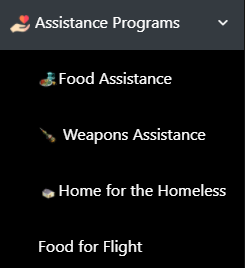 Click the Food for Flight link in the navbar under Assistance Programs.

Click Login if you already had an account, or enter your USERID and a PIN, which acts as your password.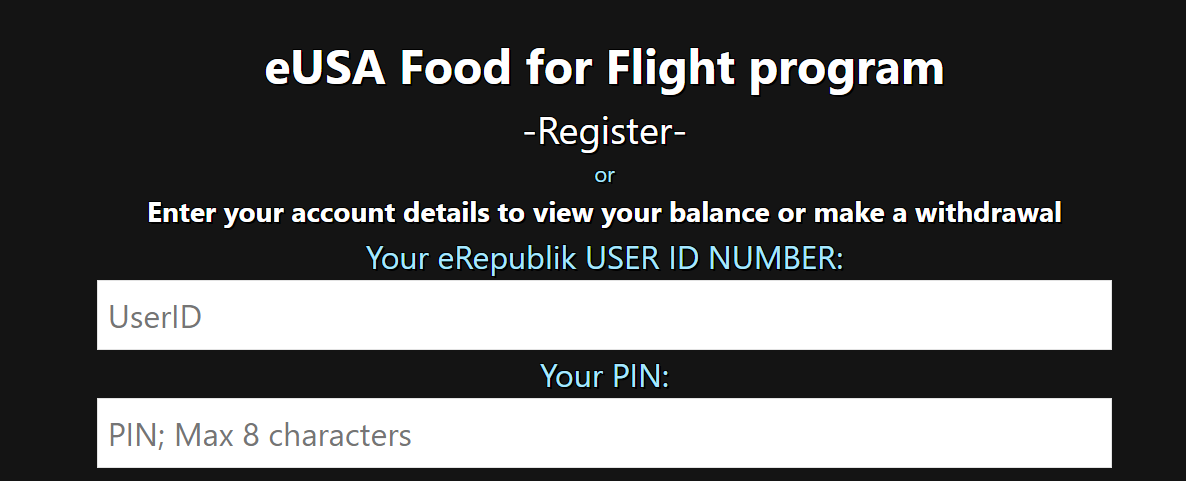 If you click login, you'll be asked to put your UserID and password. Your UserID can be found in the URL on your profile, for example, the URL for my profile is
https://www.erepublik.com/en/citizen/profile/3872608
- so my UserID would be 3872608.
Once you're logged in you will see your balance and an input to request food.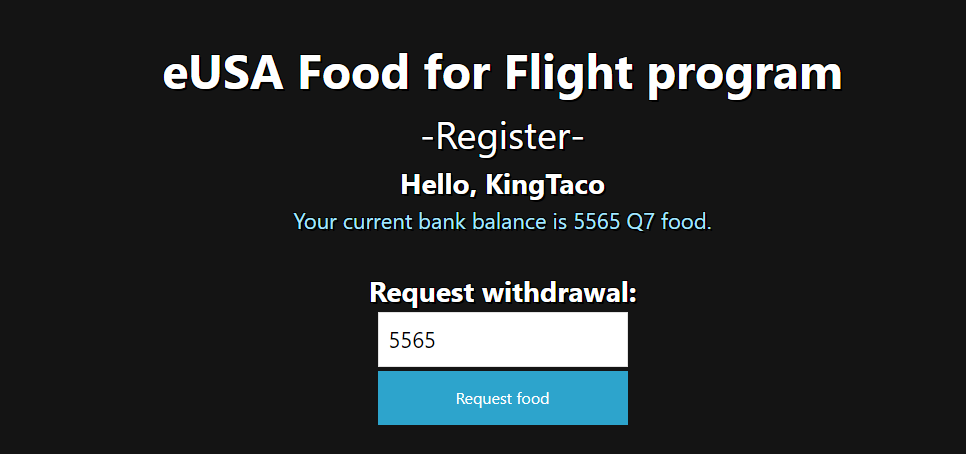 The amount of food you can request is deposited each Sunday (unless there are issues, then it will be deposited Monday) - you get food for spending energy in AIR fights. Use the
DOI battle Orders
page to view AIR battles the eUSA needs to be fought in,

Marked with a little plane icon.
Thank you for reading, I hope to see you out there, pilots!
Thank you,
Secretary of Probably nothing
KingTaco
Useful links:
eUSA Discord server -
https://discord.gg/2e6f92Q
eUSA telegram server - I lost the link, someone please get it to me
eUSA forums -
https://eusaforums.com/forum/index.php
Guns and Butter -
tinyurl.com/gunsnbutter
GIMP -
http://tinyurl.com/eUSA-GIMP
DoI Food Assistance Program -
http://www.vintous.net/eusaDOI/usfood
Tacobell:
tacobell.com