Day 1,898, 18:46
•
Published in Canada
•
by Auk Rest
Toronto, Ontario
---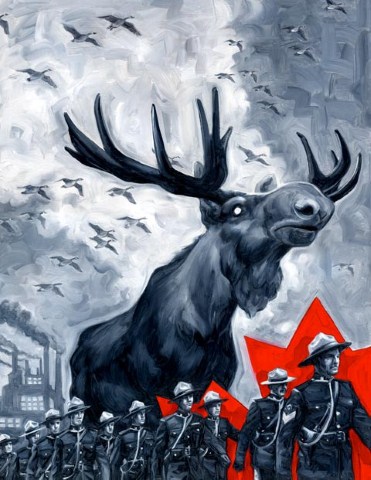 I will keep today's article rather short, a simple announcement on who won our primaries that were just held over 24 hours begining on the 29th. Per party policy, our first primary round has the names of any individual from the party interested in seriously running as a choice, and then an option to select another party's candidate (any), and a third option to not offer an endorsement. If voters select another party's candidate, a second round would be held to determine specifically which candidate.
The results are as follows:
Jaffle: 35.3%
Another party's candidate: 23.5%
No endorsement, free voting: 41.2%
A plurality has determined the CPF will not endorse any candidate this month. Thank you to everyone who voted in the Primary.
Keeping the True North strong and free,
Auk Rest
Party President

The CPF is a party that welcomes all who care about a responsible, accountable and positive government to our halls. There are many opportunities available for newer players, so please, consider joining us!
Got moose?
IRC is #nCPF
Get involved! Contact our VPP
New player? Ask questions! Send me a PM!
Join us!
The Tenets:
1. Uphold the equality of all active Military Units
2. Make the accounting of government funding more open and important
3. Ensure Canada is a reliable and selfless ally
4. To respect, recognize and uphold the supremacy of the mechanics of the game
5. Develop a positive political sphere
6. Bring in Canadians to eRepublik
7. To encourage growth and stability to the eCanadian economy

Cabinet Members:
Vice Party President: Michael 23
Media Leader: Funky Hum24n
2nd VPP: stpolar
Councillors: Randall Flagg 1999, klop123, Wilhelm Gunter, Bryan Alexander, Yano Chichelin
Post your comment
What is this?

You are reading an article written by a citizen of eRepublik, an immersive multiplayer strategy game based on real life countries. Create your own character and help your country achieve its glory while establishing yourself as a war hero, renowned publisher or finance guru.