Day 4,466, 12:03
•
Published in Greece
•
by Code Alliance family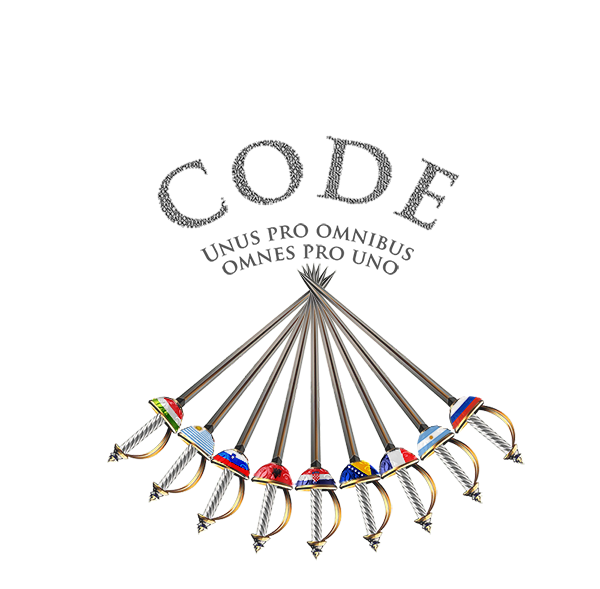 Good evening dear friends!
Previous month was quite challenging for all of us. I believe, you would agree with me, when i say we managed to stand up, show will to fight and show them this family does not give up!
We hope you are ready, because the real war just started.
___________________________________________________________________
Now let me introduce our new HQ for this month:
Secretary General
Citizen2307993
Supreme Commander's Team:
Citizen1201994
,
Gw4ihiR
,
Astrid of Valhalla
,
Er Turan
,
antwone
and
Dunedan
.
Secretary of Foreign Affairs/ Public Relations
:
Vaggelisker
Assistants:
alioth
,
Giovanni T
,
Furious Lady
and
Er Turan
.
Advisors:
Zdlemmy
,
MightAndMagic
and
Drawback
.
We are promising you hell of a month ahead!

Next you will read the short interview we made with Gw4ihiR.Hello our dear exSG. First of all, i would like, in the name of whole CODE, to thank you for leading us through the cold winter. We hope we are decent followers and good fighters 🙂
Thank you for accepting this short interview. We promise you to not let you take rest from us!
So lets start!

Q: What was your program, your target, when became SG of CODE?
A: I wanted to change our inner organization to improve communication and reactivity.

Q: Give us preview on the situation you got at the start of your term comparing to what you are leaving behind now?
A: Everyone was tired, things weren't looking good for us. We lost many positions throughout the month, but I believe we managed to buy time. Activity is better than it was, and I hope it will continue.

Q: Share with us some, for you, interesting events, turning points, crazy battles over the month?
A: Turkey had many amazing fights this month, and contributed a lot to keeping CODE longer in India. Turning point hasn't come yet, but it will for sure.

Q: How do you see CODE and eWorld in, let's say, 6 months?
A: That is very hard to say. Hate keeps growing between countries and that can't be good for anyone. There are quite a lot of countries that could change the balance between AsteriA and CODE but have no interest to do it (they'd then become a target and probably lose all they have).


Q: Tell us some words about your team? 😃
A: They are the best. I can't thank them all enough for accepting to join me in that crazy month.

Q: Message to our future SG and to the whole CODE family?
A: Keep up the good work we started this month, and we will grow big enough to get the upper hand again, at some point.


Message to all our players and friends:
Check your country's priorities, fight where is asked, help an ally.
Together we stand… Divided we fall! \o/
Our motto: We believe we are more than an alliance, we are A Family.
Hail CODE!
Hail Friends!