Day 4,438, 05:27
•
Published in Greece
•
by Code Alliance family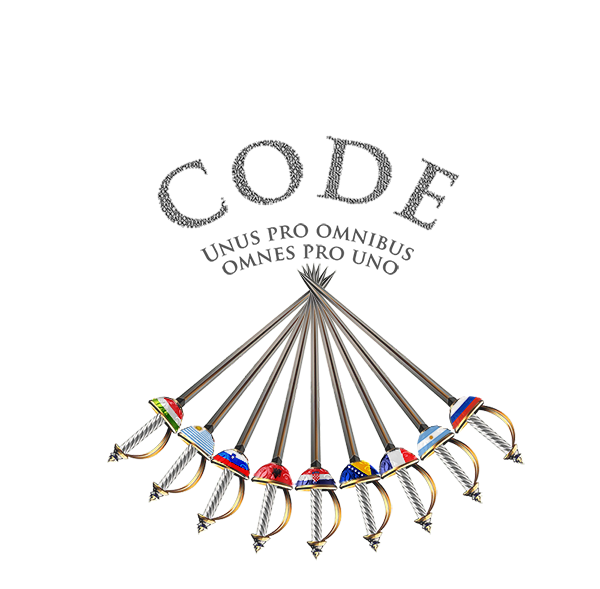 Dear friends and allies
As you all know, in the last few weeks we were facing with difficulties on the battlefield. We managed to wake up our sleepy enemies and allowed ourself to take rest and get lazy. But we can all agree it's time to make some steps and move forward from dead point.
After multiple long discussions the newly elected Country Presidents of the states-members of CODE, agreed it's time to vote for new Headquarter (HQ).
Candidates had 3 days to prepare their program and teams behind them. Country presidents could nominate the candidates, one CP - one nominee. We had 3 candidates, they all presented their programs and of course, every country voted for one candidate.

So, we are now gladly presenting our new official Headquarters:
Secretary General
:
Gw4ihiR
Advisors:
crOmielga
,
antwone
and
Giovanni T
.
Secretary Commander
:
Er Turan
Assistants:
Astrid of Valhalla
,
Red Lion.
Citizen2307993
and
Citizen1201994
.
Secretary of Foreign Affairs/ Public Relations
:
Vaggelisker
Assistants:
alioth
,
Furious Lady
and
Er Turan
.
We are wishing our new HQ good job and fun month ahead.

We would also like to say one huge Thank You to our previous Secretary General
alioth
. She did amazing job leading the alliance through our ups and downs in the previous months giving her maximum to keep us on track.
__________________________________________________________________________
Message to all our players and friends:
Check your country's priorities, fight where is asked, help an ally. It's super important to stick together as the Family we are, to help and push each other and keep working on strengthening the bonds we are nurturing from the beginning of our common journey.
Only together we can win the beast. Together we stand… Divided we fall!
Our motto: We believe we are more than an alliance, we are A Family.
Hail CODE!
Hail Friends!