Day 1,960, 23:46
•
Published in United Kingdom
•
by Horice G Fossil
"Good afternoon, a lovely day isn't it. I say, those are A

aren't they?"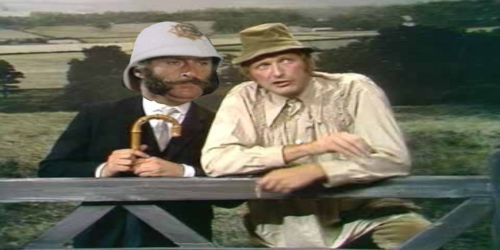 "Ar. They be A

right enough, hundreds of the sweaty buggers have turned up!"
Ah yes, yes of course, I thought so...only...er why are the f

up in the trees?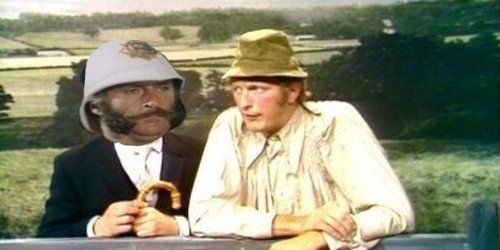 It's my considered opinion that the b

have all flown here to attempt an invasion.
"So you're saying that they've flown here to try and invade us, flown like birds?"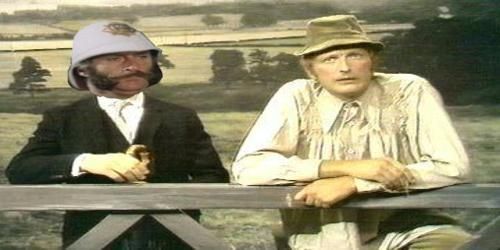 "Exactly. Birds is the key to the whole problem. It's my belief that these A


are laborin' under the misapprehension that they're birds. Observe their behavior"
"I've noticed the A

tendency to raise thier arms in the air when in battle."
Now witness their attempts to fly from tree to tree. Notice that they do not so much fly
as...plummet. Observe for example that A

in that oak tree, over there. He is
clearly trying to teach his Irish mate to fly. Talk about the f

blind leading the blind!"
"But I still don't understand why the silly f

they think that they're birds?"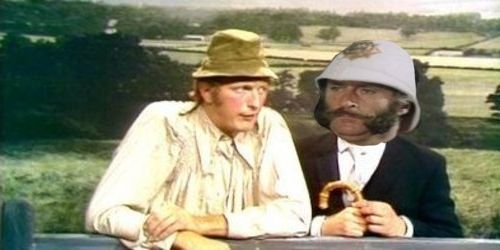 "Another fair question. One thing is for sure; an A

is not a creature of the air.
They have enormous difficulty in the comparatively simple act of perchin. As you see. As
for flight, there bodies are totally unadapted to the problems of aviation. Trouble is,
A

are very dim. Once they get an idea in their heads, there's no shifting it."
"But where did the silly sods get the idea from, I mean flying to the UK to invade?"
"From Harold. He's that A

there over under the elm. He's that most dangerous
of the buggers, a clever A

. He's the ring-leader. He has realized that an average
A

's life in battle consists of standing around in a trench for a few months, then
being shot by some dirty great Para. And that's a depressing prospect for an ambitious
A

. He's patently hit on the idea of that they'll be harder to kill in the air."
"Why don't we just get rid of Harold, I mean he seem to be the only clever one?"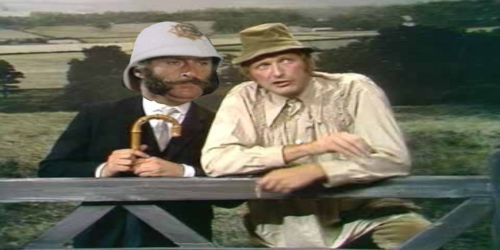 "Because of the enormous fun we can all have k

the buggers when they get here!
"Can I ask just one more thing, do you mind if I ride one of your cows into battle?"
"The Real Spamicans are ready for war!"
(we'll be the n

fellows riding cows!)
H

🙂
Post your comment
What is this?

You are reading an article written by a citizen of eRepublik, an immersive multiplayer strategy game based on real life countries. Create your own character and help your country achieve its glory while establishing yourself as a war hero, renowned publisher or finance guru.