Day 1,830, 11:44
•
Published in Belgium
•
by Tony Clifford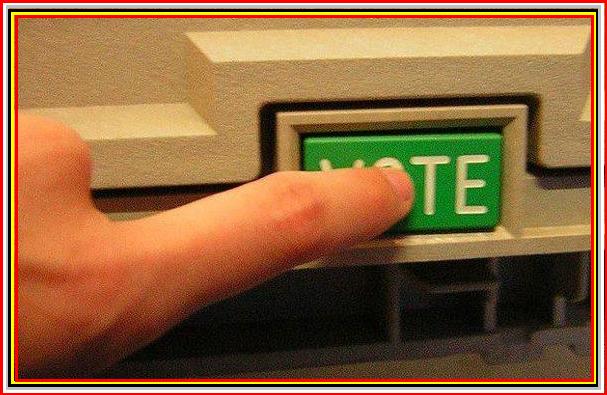 CONGRESS ELECTIONS November/December 2012
Soon, elections will come to eBelgium. In this article ATO candidates will be presented to all eBelgium, so a wise vote may be done.
Our Party
ATO is a mix between senior, balanced and young members. ATO has a policy of open-mindness and we are always ready to listen new ideas.
We debate and we listen the opinion of everyone: our choices are based on every arguments and opinions provided. These debates and such go through the
eBelgium forum
or by (mass)pm in-game.
In parallel of the official debates hold on the national forum, we also have discussions within the party to have a strong and common behavior during votes, to be certain that the party can enforce his ideas and show its strength.
All TOgether we make a difference.

On the 25th of November, Congress elections take place. These are the candidates ATO offers to the Belgian citizens for this term.
WE ARE PROUD TO PRESENT:The candidates

These are the Congress candidates for "All TOgethers" for the month of November/December

- Tony Clifford
President of ATO and one of the players who have been increasingly active for several months. He's highly motivated, a quick learner and definitely a great asset to our nation's government. He is familiar with Belgian politics, he is ambassador in eSwitzerland. And has proven to be a valuable voice in congress. Vote ATO to see him continue his work.
Military Unit: BNA, 2nd Regiment
Newpaper:
the Red Big Express
full of nice statistics about warfare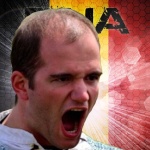 - JdlF
: He has recently become active and is able and willing to make a difference in politics and government. Vote ATO and give him a chance be your man in congress. He wants more help from the state to young players. A warning: don't try to steal his Battle Hero Medal!
Military Unit: BNA, 3rd Regiment

- Beaver Juice
: A young motivated ecitizen. He read a lot to educate himself on the forum and the wiki. He is present and active on IRC and the forum. He launched his newspaper with humour. He has never been a Congress Member. Please help him to be the megaphone of the new ecitizens!
Military Unit: BTA, 1st Regiment
Newspaper:
My quirky thoughts
: useless stuff and some other humorous things

- Olv007
: One of the oldest eBelgian citizens. 12 times congressmember for Belgium and eUNL. He served as Prime Minister of the United Netherlands, Country President for eBelgium, Minister of Immigration and Supply Officer for the eBelgian National Army. Always ready to help a friend in need, he's very active ingame and on the forum.
Military Unit: BNA, 1st Regiment
Newspaper:
Olv007's thoughts
where historians can find articles from the ancient eBelgium!

- BelgiumGeneral
A very motivated and enthusiastic player who wants to help eBelgium grow. Very active (also on forum and IRC). Vote for ATO if you want more young players in congress instead of always the older players. Currently vice-Minister of Defence of eBelgium.
Military Unit: BNA, 3nd Regiment

- BrunoCND
: He has been 6 times Congress Member, once Country President of eBelgium and worked against a PTO. Multiple times Minister of Defense, he has been always answering when somebody asks him some help. He's always constructive. Currently vice Country President, Commander of BNA and Minister of Defense, he wants to help eBe to have better finances and stronger citizens.
Military Unit: BNA, 1st Regiment, Commander
Newspaper:
the Belgian Voice
: a mix of personal opinions and military analyses
Our three newbies:

- Primus Dark
: He is a fervent Belgian: only a true Belgian chooses a beer as a name in his name! He will soon register on the forum and wants to make a difference for Belgium!
Military Unit: BAF, 2nd Regiment

- Loupendose
: He entered recently the game and joined quickly the Belgian Training Academy. He did his top damage fighting for Belgium during the last TW. He wants to support ATO and discover the political side of the game
Military Unit: BTA, 1st Regiment

- Civilgreperr
: The third ATO newbie, he's the proof that we are planning the future of our Nation. Not a soldier, he's working hard in his companies. He wants Belgium to be opener to new players and hopes be able to be useful
Military Unit: BCA, 2nd Regiment
And two nice blockers: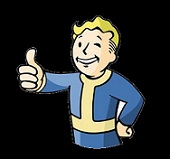 - Icurlybear
: A nice player who is always willing to help those who need it and ask it. Ready to assist and willing to listen to you.
Military Unit: BCA, 4th Regiment

- muttn
: Likes to stay on the background.
😉
Military Unit: BNA, 3rd Regiment
__________________________________________________________________________
If you have a question, you will be answered.
If you want to make a suggestion, you will be heard.
If you want to do something yourself, you will be assisted.
If you want to help someone, you won't be alone.

The name says it all...
All TOgethers(s)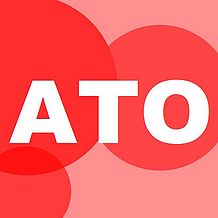 So remember to vote ATO and we will serve you well this month.

Greetings
Tony Clifford
Party President of ATO

Post your comment
What is this?

You are reading an article written by a citizen of eRepublik, an immersive multiplayer strategy game based on real life countries. Create your own character and help your country achieve its glory while establishing yourself as a war hero, renowned publisher or finance guru.