Tag 1,925, 05:28
•
Veröffentlicht in Ireland
•
von James Keiller
It all began on Monday morning with a shout from Independent Labour Party (ILP) apparatchik, Winston Hope Smith, calling on people not to vote ILP as the Party had been a victim of a PTO. This raised a number of possible scenarios:
WHS has gone rogue
WHS has been hacked
There be pirates!


We just want a home ;__;

A quick look at the list of ILP candidates up for election told a familiar tale. ILP Party President Cydp had defied the Party apparatus and turned the list upside-down. The vestigial remnants of the old ICA were back and they were open for business. In trademark jaunty defiance, WHS was made to walk the plank and was cast to the bottom of the list, languishing in 33rd place.


WHS gets a post-sawc ILP Internal Security briefing

The story had been well covered in recent articles how the elite of a once proud Military/Political movement were being PTO'd from Party to Party, culminating in the indignity of finding themselves in a Kurgan Laundry formerly known as The Patriots Party. Unable to stomach the daily hellfire sermonising, they returned like salmon to their ancestral waters. The ILP establishment didn't see it quite like that.

WHS published an article to spread the terrible news. orangejuicemmm (OJ) was soon out of the traps to confirm that a cunning strategy had been underway since before the fall of The Patriots to Kurgan, which was, in fact, part of a divine plan after all.

In an effort to stem the haemorrhage of 2-clicker votes, MR.PADRAIG PEARSE began to shout pro-ILP slogans. In his excitement he gave a shout out calling for votes for The Irish Independent Party, the now defunct predecessor of Independent Voices. The shout was quickly taken down when the error was pointed out. As someone who has often called the intelligence of other players into question, Padraig is prickly about the notion that he might have an extra chromosome or two himself. In his defence, OJ declared that Padraig had been an important part of the takeover, leading me to suspect that Cydp was probably cloned from an encrustation on Padraig's bedroom carpet.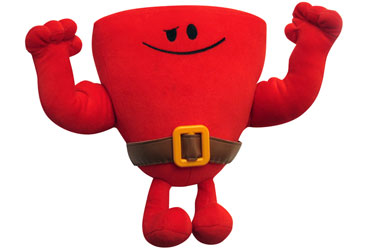 Cydp. Does the job. End of.

When MrConway came home from school the narrative switched to a lone wolf Party President hypothesis. Cydp acted alone on the grassy knoll. No ingenious PTO at all. Bizarrely, he claimed that society had mocked the PTO of The Patriots, conveniently forgetting statements by then CP, Brian Boru, and the heads of all the main parties published in response, deploring takeovers as socially divisive.



Out and about with Mr Ginge

It was only when IBhoy came home from walking his ferret that a coherent strategy of avoiding the use of sentences in favour of a focus on electoral slogans came into play. Shouts like "Vote ILP to get this country moving again" had the desired effect, with MikeBane spontaneously combusting in a foul-mouthed hissy-fit which one of his other selves promptly turned around and liked.

For someone like me, retired from public life, eRepublik is mostly about clicking away for small rewards like some pigeon in a behavioural psychology experiment. Every so often, something happens to remind me why I continue to play this game. Yesterday was one of those days. Carry on.
Deinen Kommentar veröffentlichen.
Was ist das?

Dieser Artikel wurde von einem Bürger von eRepublik, einem interaktiven Mehrspieler-Strategiespiel auf Basis real existierender Länder, geschrieben. Erstelle einen eigenen Charakter und verhilf deinem Land als Kriegsheld, anerkannter Zeitungsherausgeber oder einflussreicher Finanzmann zu Glanz und Gloria.