Tag 1,903, 19:32
•
Veröffentlicht in USA
•
von eUSA Congress
Greetings,
The Speaker's Word returns! Today's Congressional report was prepared by Congressman John Largo followed by a brief introduction from Immigration Enforcement Director Dr Luis Sentieiro. Please be sure to subscribe and watch for additional news from Congress.

Hello America!
The 62nd Congress of the eUSA has been in session for roughly a week, and we want to inform you of what your Legislative Branch is doing and what we are discussing in the Congressional forums.
After the election on the 25th of January, we all went to the forum to sign in as congressmen and get to work. After 48 hours, only 5 non-PTOer congressmen had failed to sign-in (and three of the missing ones signed in the following day). Before the quorum was set, 32 congressmen had signed-in, which resulted in a week one quorum of 17 votes (32/2 + 1). When Congress votes, quorum is the minimum amount of votes that must be cast for the bill to be considered legitimate law. You can see the results of the sign-in
HERE
.
After sign in was complete, we began selecting our leadership for the term. First, we had to nominate candidates for Speaker of the House (SoH). You have to have 5 nominations to be eligible for the vote. rainy sunday, Duncan Crowe, George S Patton Jr, and Molly Emma were nominated
HERE
. In the election, rainy sunday
WON
. She chose
HER TEAM
to be Molly Emma Deputy Speaker of the House, ilphen Deputy Speaker of the House, Serendipitous as Congressional Whip, and Dr Luis Sentieiro continues as IES Director (appointed by a previous Congress).
We started the term with the continuation of the prior term's discussion on resource bonuses. Essentially, most talking points had been discussed by the prior congress and the consensus was to keep bonuses at current levels, based on the findings from
KEMAL'S ARTICLE
.
The second topic we tackled was the budget for February 2013. This is arguably the most important/concrete/difficult discussion that Congress engages in. We had input from the
Economic Council
, who advised us of their prediction for our income from the tax revenues this month. The
expectation is less income this month than last month
. Based on these economic estimates, we developed our budget and decided that we would
only
fund MPPs and the USAF with our income this month. The Department of Interior programs will continue to be funded by private donations (so please be thoughtful and generous when you see donation drives!). The budget discussion brought about a proposal which garnered the required 10 approvals to bring it to a vote.
The budget passed
18-0 with 1 abstention, which met the minimum vote quorum of 17 and became law.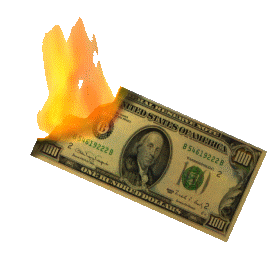 Another topic brought up by a Congressman is the potential use of
embargoes
to hurt our enemies and help us fight the PTOers. At a very high level, this discusson seems like a valid idea, but our Economic Council delved into the details and advised us that we would be hurting our own economy more than that of our enemies.
Other Congressmen also wanted to encourage Serbia and Hungary to continue to call off the PTO. They did so in these articles:
Serbia
Hungary
Congress has been following the direction of the executive branch in
signing our MPPs
. The PotUS has asked us to work towards signing MPPs with CoT as we are trial members, as well as some other strategic countries. We are not yet MPPed with all CoT members, some because of the Australia war and others due to the Gangnam Style War.
The POTUS has asked us to make South Korea our
Natural Enemy
again, to support the Gangnam Style War plans.
All this being said, everything is not all serious business in Congress. We get to have fun too. See our latest lol legislation,
National eBreakfast Food
So that's what we have been doing this first week in the
Legislative Branch
.
Feel free to comment with what else
you
, the eAmerican citizenry, want us to discuss and possibly ratify.

Immigration Enforcement Service
We are the gatekeepers of eUSA, we filter who comes with friendly intent to join our nation from who comes to harm us. We work in cooperation with many agencies and Departments such as Department of State, Homeland Security and eCIA. We blacklist bribers, PTOers and outlawed people who just come in to violate the eUS Constitution. The IES Director is appointed by the US Congress and it is his responsability and judgement to decide with his agents wether someone enters the eUSA or not. Currently the IES has 4 Agents and counts with most of the congress to provide citizenship to the Immigrants who pass the security clearance.
We are here to keep America safe despite the fact AFA does everything to violate this process and bring PTOers and Serbs into our borders.
I hope this was informative,
Best regards,
Dr Luis Sentieiro
IES Director

Presidential Elections begin in just a few short hours. It's a pretty big deal, America,
Do your part and push the button!
keep smiling,
rainy sunday
Speaker, 62nd US Congress
Deinen Kommentar veröffentlichen.
Was ist das?

Dieser Artikel wurde von einem Bürger von eRepublik, einem interaktiven Mehrspieler-Strategiespiel auf Basis real existierender Länder, geschrieben. Erstelle einen eigenen Charakter und verhilf deinem Land als Kriegsheld, anerkannter Zeitungsherausgeber oder einflussreicher Finanzmann zu Glanz und Gloria.