Tag 1,831, 19:24
•
Veröffentlicht in Cyprus
•
von J3RS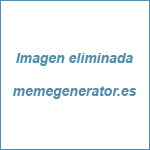 My fellow citizens, is time for a change. The time is now to take to old farts egocentric, unable to Congress and choose active people with new ideas that will help all of Cyprus. The time is now my friends to inject some fresh blood and ideas in age, the wrinkles of congresses and the estatal-capitalista economy. -Economy the economy is at a standstill, the costs of our products are high, wages are held constant and companies are failing. To lift the economy from this impasse, we must 1) review the tax system and work toward making Cyprus a viable and stable place economically for citizens. (2) Reprocessing of the import tariff to ensure that workers can sell their products in their own markets. (3) the creation of cooperatives sponsored by the State's worker-owned! Military: Engine of war economy and our greatest need in est...
Deinen Kommentar veröffentlichen.
Was ist das?

Dieser Artikel wurde von einem Bürger von eRepublik, einem interaktiven Mehrspieler-Strategiespiel auf Basis real existierender Länder, geschrieben. Erstelle einen eigenen Charakter und verhilf deinem Land als Kriegsheld, anerkannter Zeitungsherausgeber oder einflussreicher Finanzmann zu Glanz und Gloria.