Tag 1,907, 12:06
•
Veröffentlicht in Canada
•
von Leo Balzac
What Went Down
Well, it's been an exciting few days, hasn't it? In order to keep my fellow MDPers informed, and to keep a record for posterity, I am going to try and recap what went down the last couple days.
This business all started with vanity. Rylde wished to see what other parties were saying about him, particularly since he hadn't been endorsed by a single other party in eCan. To do that, he had to leave MDP and join another party. Well, due to ancient and archaic rules, this meant he lost the MDP endorsement for CP and thus was dropped from the ballot all together, since we were the only party endorsing him.
Homer, when he found out what Rylde had done
This left only 1 serious contender for CP (in my eyes) a man hated by many, Rolo Tahmasee. Unfortunately, CW had decided in their primary, to back an unknown player, one who had set out to woo the CW masses with a flip-flop platform full of holes and unworkable ideas; Colonel Sanders. With CW supporting the Colonel, IPC decided to jump on board as well, since their hatred for MDP is well known (the party is comprised of those who couldn't make it in MDP and so had to go to a new party to achieve the 'power' they crave).
A day or two before the election, it was revealed to me that the Colonel was in fact a multi of Venoms III, by Venoms himself. I warned both Oinyo and Panzer (IPC PP) about this, and denied any involvement of the MDP but they refused to believe me. Why? I'm not completely sure. I guess these two parties are still stuck in a mindset that was shed from our own party in November.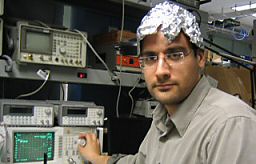 CW/IPC official headgear
During the election, they cry of 'anyone but Rolo' was heard loud and clear, despite the fact that Rolo was the ONLY one with enough experience and knowledge for the job. I asked the Military Council about throwing our support behind Rolo, I even went so far as to tell Rolo MDP would support him, as I thought the choice to obvious. I miscalculated. My Council wanted nothing to do with Rolo, feeling that we were not far removed enough from the stench of The Coalition, and that it would only end up hurting us. I can see their point, but sometimes sacrifices must be made in the interest of the Nation.
As you all know, Colonel Sanders won. He was doing a good job for the few days he was in power, I will admit that. He had assembled a solid team to buttress his weaknesses. Sadly, Plato does not care for the secret herbs and spices and perma-banned the Colonel, an event which did not surprise me in the least. Venoms has since rage-quit, even though he had to know this was going to happen (he wrote a damned article admitting it for Ford's sake!).
Next came the debate as to whether we should impeach the Colonel or not. I was excluded from this meeting, so I can't really say what was said, but finally the proper decision was reached. Rolo is our CP, as it should have been from the beginning. Those who distrust him, I cannot fault you for it, though he has served admirably in the past, before being impeached, illegally once (which directly caused the whole theft business, thanks a ton AMM) and legaly once (in retribution for the Theft, I guess).
Where does this leave us now?
Well, it leaves us with a CP half (I'm being conservative) the country can't stand, most of our regions under Spanish occupation (don't they know we don't make Chorizo here? We eat bacon damnit!) and a congress that can't really agree on much of anything. Interesting times for eCanada indeed.
In response to all of this nonesense, I am protesting the only way I know how, by leaving eRep all together. I will stay until my PP mandate is finished, then I'm gone. I'm way to busy in RL to deal with the children of eRep who let their 'eEmotions' get in the way of reason, and who seem to perceive a threat around every corner.
I'm going to be chastised for this, but eCan had a chance to house a merc MU who would have contributed millions of inf to our CoTD and would likely have helped us withstand the Spanish onslaught. They were denied entry due to the tinfoil hats. There are good people in this nation and they can be worked with, but they must be taught that threats do not lurk around every corner. This ain't Soviet Russia bro.
Deinen Kommentar veröffentlichen.
Was ist das?

Dieser Artikel wurde von einem Bürger von eRepublik, einem interaktiven Mehrspieler-Strategiespiel auf Basis real existierender Länder, geschrieben. Erstelle einen eigenen Charakter und verhilf deinem Land als Kriegsheld, anerkannter Zeitungsherausgeber oder einflussreicher Finanzmann zu Glanz und Gloria.