Tag 1,894, 10:40
•
Veröffentlicht in Ireland
•
von The Irish William Wallace
There is only one way to start off this article:
AMAZING JOB, COMRADES
! To all those in other parties who voted for the
ILP
we humbly thank you for your support. Last month we won
11
congress seats, this month we gained two more!
13
! Incredible!
We, of the great
Independent Labour Party
, vow to continue to uphold our values of democracy, fairness, and communal responsibility in the Dáil. We look forward to another month of serving the people and making sure the common Irish citizen is not neglected, ignored, or oppressed! Viva democracy! Viva la
Independent Labour Party
!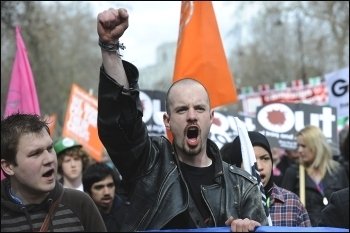 ---
Sincerely Eire's,Party Leader Bane
Deinen Kommentar veröffentlichen.
Was ist das?

Dieser Artikel wurde von einem Bürger von eRepublik, einem interaktiven Mehrspieler-Strategiespiel auf Basis real existierender Länder, geschrieben. Erstelle einen eigenen Charakter und verhilf deinem Land als Kriegsheld, anerkannter Zeitungsherausgeber oder einflussreicher Finanzmann zu Glanz und Gloria.