Dia 1,905, 00:34
•
Publicado em USA
•
por Ronald Gipper Reagan
Words From A Real Leader....
Join the American Freedom Alliance
Join the American Eagle Division
Today is President Ronald Reagan's 102nd birthday. Sadly he left us to be with the Lord nearly nine years ago, but his memory lives on in our hearts forever. Ronald Wilson Reagan, lovingly known as "The Gipper", lived an extraordinary life, and he was an extraordinary man. He was a man who stood up for all people, from the unborn to the elderly. He reversed a terrible recession and brought about one of the greatest economic booms in history. He stood up to an evil empire and helped to free hundreds of millions of people from the chains of Soviet tyranny. This was a time when we could truly be proud to be Americans. In honor of his birthday, I want to offer everyone who reads this article a free Q7 tank. If you want one, it will only take you a few seconds to earn it.
Vote, Subscribe(if you have not already) and SHOUT this out:
FREE Q7 Tanks! Vote, Shout, & Sub!
http://www.erepublik.com/en/article/ronald-reagan-birthday-q7-tank-giveaway-what-reagan-would-say-to-the-ptoers-2207523/1/20
Write your V/S # and the following words in a comment.
Happy Birthday to America's greatest President. We love and miss you!
What would Ronald Reagan say to the PTOers who control our country today if he cared about eRepublik? I think he would detest the way people both in real life and here have soiled the good name of our country. They have run it through the ground and fundamentally corrupted what it means to be an American. This nation is not supposed to be about the consolidation of power in the hands of a few misguided individuals, or the persecution of those who disagree with them, or who believe that they have the right to establish their own rules to preserve their power and invent outlandish lies about their opponents to try to maintain a culture of fear within our country. The real PTOers are the ones who have built up an eBerlin Wall to try to divide our nation and established a no mans land for anyone who dares to defy them. It is time that this wall is torn down. With the courage of our convictions, and the knowledge of knowing we stand up for the cardinal truths of our values as Americans, we will defeat this evil empire.
Ronald Reagan was a good and honest man in a business often dominated by liars and those interested only in personal power and glory(in fact, he was in two of them!). It is not the right of anyone to say who is and who is not an American. I love our policy of approving anyone who wants to come to our country and be a part of it. There are great potential Americans all over the world. I am proud of the fact that we defy a corrupt system. You will always hear the truth out of me. Some simply do not like these truths. Others choose to ignore them and listen to all sorts of unsubstantiated lies about me personally, or fabricated claims about some sort of master plan to destroy the USA. All I can tell you is what I know to be the truth. Ronald Reagan had numerous failures in his career before people woke up and realized that what he was saying was right. This is no different.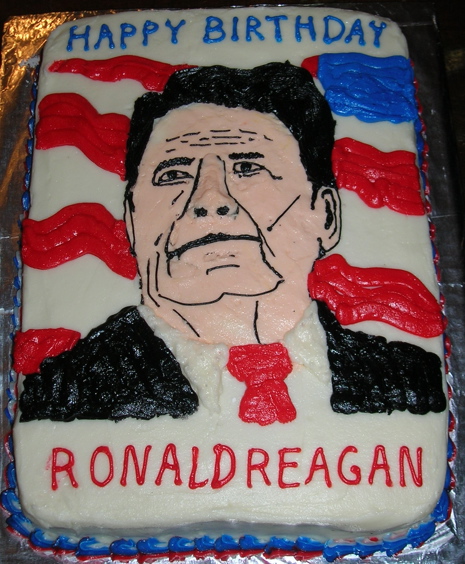 Oh, and to Fluffer, here's what a REAL boy scout looks like....
Publicar comentário
O que é isso?

Este é um artigo escrito por um cidadão do eRepublik, um imersivo jogo de estratégia baseado nos países do mundo real. Crie um personagem e ajude seu país rumo à glória. Torne-se um herói de guerra, um editor renomado ou um guru das finanças.