Dia 1,826, 12:03
•
Publicado em Japan
•
por Kitsune Usureki
Proud citizens of the great Japanese nation!
Hereby I announce that I am running for the
congress elections
of eJapan in the month of November. I hope there is no reason not to trust me enough to vote for me, so please vote for me *-* :3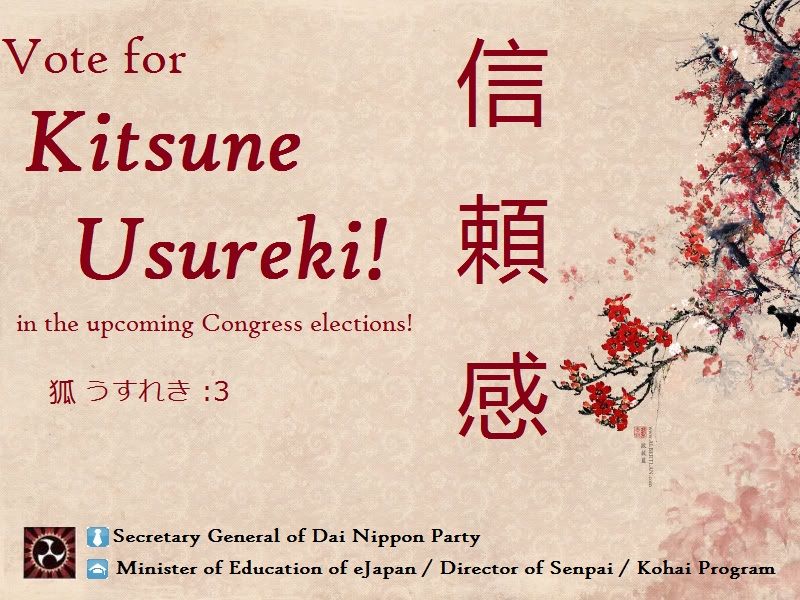 Though I am not the oldest citizen of eJapan nor the most experienced, but I am active and always willing to help wherever I can.
Kitsune Usureki
Day 1,826 of the New World
くろにしび
Publicar comentário
O que é isso?

Este é um artigo escrito por um cidadão do eRepublik, um imersivo jogo de estratégia baseado nos países do mundo real. Crie um personagem e ajude seu país rumo à glória. Torne-se um herói de guerra, um editor renomado ou um guru das finanças.