Day 1,870, 17:50
•
Published in Albania
•
by DonCurtis
★ ★ ★ ★ ★ ★ ★ ★ ★ ★ ★ ★ ★ ★ ★ VOTO KETU / VOTE HERE ★ ★ ★ ★ ★ ★ ★ ★ ★ ★ ★ ★ ★ ★ ★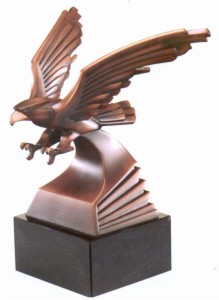 EAGLE AWARDS: PLAYER OF THE YEAR AWARD


SHQIP / ALBANIAN

Pershendetje,

Si qe mund edhe ta keni verejtur, pjesa e dyte e cmimit Lojtari i Vitit, ka mbaruar. Tani eshte koha qe te shpallim rrezultatet e kesaj pjese. Personat nga secili grup qe e kaluan kete pjese jane te rradhitur me poshte:

GRUPI 1
ALB KOMANDO
festimbeqa
Kalaja e Prezes
Toverlani
Ujku76

GRUPI 2
Arius Argiri
Napoleon54
PEYONI
Terrnakopi
Visar Jasiqi

GRUPI 3
Batoa
Dardann81
DonCurtis
Jonkastrioti
KRIMIKO

GRUPI 4
aLalban
GameOverzz
Rilindasi
Cerciz Topulli
DardanH

Per sa i perket votave, pati 94 vota gjithesej, nga te cilat 88 te vlefshme, 6 te pavlefshme. Se sa vota mori cdonjeri prej kandidateve nuk do behet publike, pasi keshtu do kuptohej se kush ka gjasa me te mira per tu shpallur lojtari i vitit, por ata qe jane skeptik dhe mendojne se kam bere hile, te me dergojne mesazh pasi te mbaroje faza e 3, dhe une do ua dergoj fleten e votave.

I faleminderoj te gjithe qe kandiduan por qe nuk munden ta kalonin fazen e dyte, edhe kontributi juaj per eShqiperine ka qene i madh, dhe te gjithe paten shume vota, por ja qe disa paten pak me shume dhe arriten te kalonin fazen e disa te tjere jo. Ju vazhdoni beni me te miren per eShqiperine.

---
FILLON FAZA 3
---
Faza e trete apo ajo finale fillon sot. Ne kete faze, lojtaret qe kaluan pjesen e dyte do kandidojne per 10 cmimet e para. Votimi do zgjase 2 dite pas kijimit te ketij artikulli.
Per te votuar klikoni
KETU
.
---
---
ENGLISH / ANGLISHT
As you might have already seen, the second part of the "Albanian Player of The Year" competition has finished. Now it's time for the third and final part of the competition. You can see above (in the Albanian version) the players from each group that passed the second part.
About the votes, there were 94 people that voted, from which 88 votes were approved and 6 were not.
---
THIRD PART
---
The third part has started now. Players that have passed the second part now will compete for 10 first places. The voting will last 2 days after this article is created. Click
HERE
to vote.
---
Faleminderit / Thank You
DonCurtis
Eagle Awards

Post your comment
What is this?

You are reading an article written by a citizen of eRepublik, an immersive multiplayer strategy game based on real life countries. Create your own character and help your country achieve its glory while establishing yourself as a war hero, renowned publisher or finance guru.