Ziua 1,845, 09:37
•
de One Sky

Today I will interview logamac ,a p/h candidate for the Fed PP.
1. First of all lets talk about RL . Tell us something about yourself
I am a Scottish person who somehow joined the eUSA. I'm an excitable person who likes everyone and I am very open minded but not open enough to like ajay. I like to be entertaining and stuff so yeah hope I am
2. Tell us about the Feds and what you currently do for the party
I am the head of recruitment for the feds. I recruit new people in the game and hopefully turn them into great members of the federalist party. I am also focussing on recruiting some people from the AFA and hopefully unbrainwash them. Keeping the players in the party is my job too so we don't have a massive baby boom in our party then lose everyone in one day. My main goal is to weaken the AFA and make them less of a threat to democracy.
3. Tell us about the upcoming PP election
Well I am a candidate and I want to win of course but I think Jefferson Locke has a lot to offer. All the candidates are great and it will be a great PP election again like last time. I am determined to win but if I lose I won't rage quit so yeah I don't mind.
4. You are known as the sushi cat. Where did that came from ?
It comes from my avatar because it's the sushi cat. The avatar is from a game called sushi cat and I thought "OMG this is cute as hell" so I uploaded it. Now people know the game and they call me sushi cat. I'm not insulted by it. To be honest I love being called it so yeah.
5. The Fed Awards are coming . What do you think about this contest ? What categories can you think of and what would be your nom for that categories ?
I love the fed awards. They make feds look even more awesome and it recognises many feds who do a lot of work for the party. Most hard working fed and the Awesome fed award. They can go to anyone so I don't know everyone deserves it.
6.What are your goals in eRepublik ?
I would love to be president but my main goals are to be liked. I also want to be a respected member of the eUSA. I don't want power because it makes me look big, I want it so I can help people. I know I sometimes go around saying "I GOT DA POWAH" but it's a joke. I love the eUSA because it's a great active nation with a great community I want to lead some day. I also hope to be a leader but I want to be the greatest leader or close to that. So I don't want to rush into it of course. I just want to make friends and gain experience at the moment. I'm gaining some everyday and one day I will complete my goals unless the games dies.
I also aim to get rid of ajay because he is just a ******** tbh. xD
7. If you will become the PP of the Feds what will you do / change ?
As PP I will focus on the growth of the party and I will focus on dismantling the AFA so they aren't a threat any more. I plan to continue my work in recruitment and message new AFA members. I want to stop the growth of the AFA and help the growth of the feds. The AFA leadership brainwash the new people with lies about us being elitists and I want to stop these lies. I also spoke to some AFA members and they have replied back to me. These people join the AFA because they get accepted by them and they join them believing that they are nice. We need to do the same but not the illegal way where we accept every medal hunter and multi maker but we review them. The FBI will work with the immigration by reviewing the applicants. This will stop the flow of immigrants going into the AFA or stop a big chunk of it.
This interview was brought to you by the Feds Media Department
If you want to learn more about the Federalist Party check this articles
Awesome
A great party
Remember , join the Federalist Party and get involved

Report any suspicious activity to the Department of Homeland Security
Signed : One Sky , member of the Feds Media Department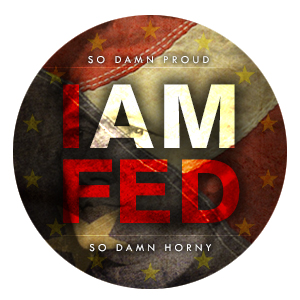 Postează răspunsul tău
Ce este asta?

Acesta este un articol scris de un cetățean eRepublik, un joc de strategie bazat pe țările din viața reală. Creează-ți propriul cetățean și condu țara ta pe drumul ei spre glorie. Îți poți câștiga faima în războaie, luptând ca un erou, în presă, scriind articole, sau construind un imperiu financiar.