1,873 jour, 04:19
•
de One Sky

It seems RGR and the AFA are doing it again :
Cerbiswar and John Jay are fake accounts ! The first one is Dan Wang a PTO-er and AMP is in fact The Euro American Union the PTOed INCI. John Jay is an AFA member and We The People is Friendship and Honor. RGR and his horde are trying to mislead America ! Vote for fingerguns the Unity Candidate ! This is a proof of how low RGR is . Last month he tried something similar creating 4 parties with the same name as the top4. Don't be fooled by him , keep America safe , vote for Unity !
John Jay and Cerb are NOT running ! fingerguns is the official unity candidate and everybody should vote for her ! Here are some other articles about this issue ( please vote them up so everybody can see them ):
Artela
kody5
ligtreb
deershark
This article was brought to you by the Federalist Media Department !
Signed : One Sky , member of the Fed Media Depart.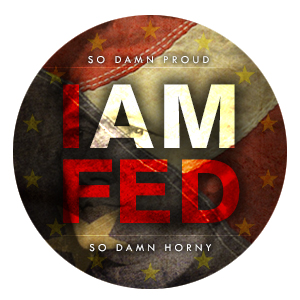 Publier ton commentaire
Qu'est-ce ?

Vous êtes en train de lire un article écrit par un citoyen d'eRepublik, un jeu de stratégie multijoueur immersif où l'on retrouve des pays réels. Créez votre propre personnage pour aider votre pays à atteindre la gloire et devenez un héros de guerre, un grand journaliste ou un magnat de la finance.