Día 1,693, 04:37
•
por Kravenn
Attention : Wall of text
French version : below

I decided to write another article, maybe further reactions about last one. It is more my thoughts on foreign relations than an information article

Like everybody knows, Erepublik is divided in 2 parts : there is ONE and proONE countries. and the other Eden forces. Further history of each country, they all choose to join a camp or being loyal to them sooner or later (except Belgium that remains neutral since around 2 years).

I will not talk about neutrality, because it is a special case.

1- Impossible war

I know, some people will talk about "Spain vs China" who is the perfect proof that everything can happen. But a war between Serbia and Australia or Hungary vs South Africa is highly impossible.
Even if they are not on the same alliance, a war is almost impossible (lot of regions between these countries and strong ones too)

I don't think that there is a lot of hate between Serbia and Australia. They have no reason of dislike between them, only their own histories make that they are in different alliances.
I'm almost sure that they have no relations. Each country thinks that it is not essential to talk to the other. The only good reason to have relation would that they should be invited to be on the same alliance.

2- Common borders

Here, I will split that in 3 chapters : from everything goes well to the worst case

a- Good case

Here, it is a bit like UK and Sweden before ONE. No problem in relations (sometimes common borders). But ONE made that we needed to work together and it worked well. When UK had problems, Sweden helped us for our companies, … A good relation was created between and it was the creation of an alliance who helped to develop a friendship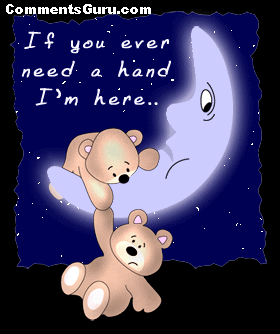 Our relation with Sweden is like this one. We are here to help them and they were there when we needed help

b- Correct case

Here, it is harder. I take the well known case between UK and Ireland.
For some reasons (even historical ones), there is problems and the 2 countries have common borders. None of the 2 countries can move far away (like Croatia did in South America).
Of course, Admin will not help because they put in each countries resources that the other don't have (Fish for Ireland and Fruits for UK).
Each country wants to wipe the other (or least having back what he thinks what it is his own possession). Begin a war that can be fun at the beginning but that will become a boring war.



Many people thought that it was impossible, but it happened. Same in Erep between UK and Ireland

Well, need to mention that each population show hostility the other, even if some guys wants to to organise something correct for everybody. Talks between governments must be secrets, … until a day where it is published "PEACE". Peace treaty signed, swapping, … I can even say that relationship is good (considering that we are in different alliances).
It is clearly a win-win deal. Nothing humiliating for the 2 countries, both wins and nobody lose a resource to the other.
That's the kind of deal who is the hardest to organise because you need to trust in the other part (very hard) and the wisdom of each president.

If everybody eat his humble pie : it can work

c- Total hostility

It is the worst situation, there is a lot of case like this one, most famous are "Hungary vs Romania" - "Serbia vs Croatia" and more recently "UK vs you know who"

Sometimes, there is a common past (like UK case). The shutter button can be an historical event or a country who join an alliance followed by a betrayal.

For the first two cases, it is a but hard to talk about it but in the best case a NAP can be signed (but not for a long time) and you need to forget that they become friends.

The last case is very interesting : it begins with a friendship that finishes in total hate. An alliance swap that destroyed everything.

It began when an agreement (treaty) wasn't respected on a side, the other contacts the other side and asks to do its best. answer was like "I can't do something but we will resolve it soon". Time after time : No change and the country who received the request decides to break the treaty and launch a war (without forget to accuse the other to be the only guilty).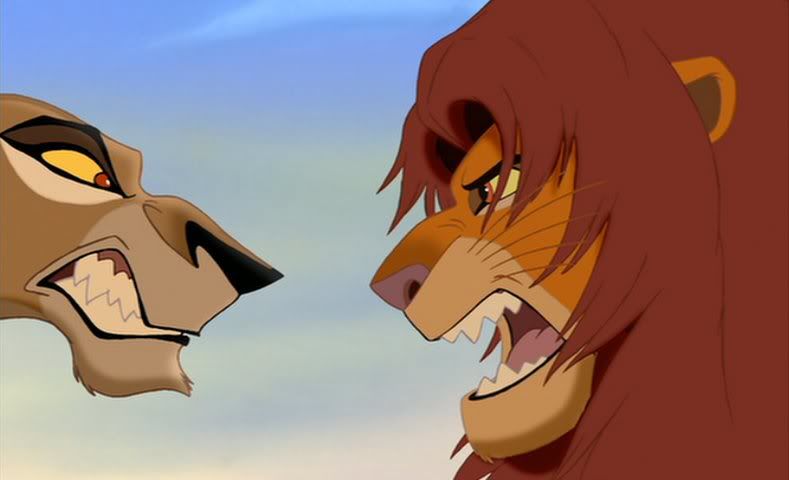 Relationship has serious problems : embassies are closed, insults are made (of course racial ones included).
One of these 2 countries ask to harass the other CP as much as possible (racist insults received too). Embargoes launched on the other side.
Even a MoFa found that it is fun to organise IRC troll raids to annoy the other side.

With the time, we think that tensions will be reduced. Some people even begin to think to another historical agreement … but nothing happened.
Football competitions are a reason to troll (even when a side is not involved). Trolling is even scheduled when opponents organise supplies for its allies.
Unlike the case between Ireland and UK : a side should be happy to reduce tensions when the other don't. With Ireland, it were two adults that talked to find something fair for their countries.
Here, it is like an adult who tries to talk to a retarded teenager who doesn't care about what can happen on the following days.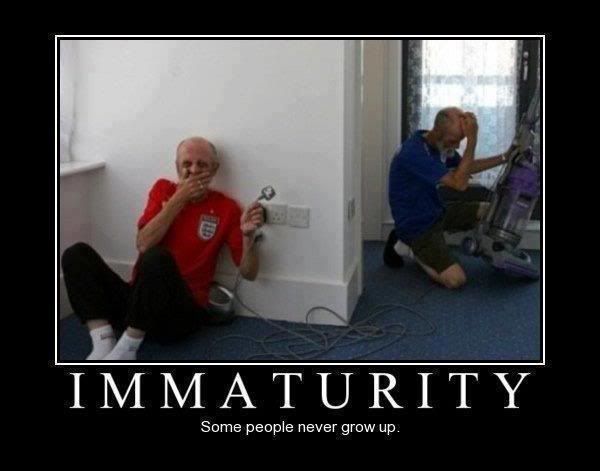 Sadly, also works with countries

We can always talk between two adults but it is almost impossible when a side has an unadapted behaviour.
To begin well a negotiation, you need to have some respect for the other side and a bit of honesty. But it is not always the case. Sign a NAP is impossible and except force the other side is unable to understand something.

Who deserve the blame : The country that prefers to show an immature behaviour. The other can eat humble pie as much as he wants, no agreement can be signed.
My only hope is that the country finishes its teenager crisis as soon as possible because their lack of maturity is huge
---
Je reprends ma plume, peut-être suite à l'article précédent. C'est plus une réflexion sur les relations étrangères qu'un article d'information.
Comme tout le monde le sait, le nouveau monde est divisé en 2 parties, d'un coté les forces favorables à ONE et de l'autre celles favorables à Eden. Suite à l'histoire, chaque pays s'est rangé dans un camp (excepté quelques pays comme la Belgique qui reste neutre depuis environ 2 ans).
Je ne parlerai pas du cas de la neutralité ici car c'est vraiment un cas à part.
1- La guerre improbable
Les mauvaises langues vont me dire : Espagne vs Chine (qui est le parfait contre exemple)
Mais bon, une guerre du style "Serbie vs Australie" ou encore "Afrique du Sud vs Hongrie" est hautement improbable. Malgré qu'ils ne sont pas dans les mêmes alliances, le risque d'une guerre pareille est faible (vu la distance qui les séparent et aussi les pays assez costauds qu'il faudra traverser)
Je pense pas que les relations entre la serbie et l'australie, soient haineuses. Il n'y a à la base : aucune raison qu'ils se détestent et leur histoire fait qu'ils sont chacun dans des alliances différentes.
A mon sens : les relations sont justes inexistantes. Aucun pays ne voit l'intérêt de parler à l'autre. Les seules bonnes raisons seraient qu'ils soient amenés à la table des négociations lors d'une nouvelle alliance.
2- Les frontières communes
Là, je dois séparer ce chapitre en 3 catégories. Des cas où cela se passe bien ou relativement bien, ceux où cela se passe mal.
a- Bonne relation
Ici, c'est un peu comme le cas que l'UK avait avec la Suède avant ONE. Pas spécialement de haine entre pays (même si pas tjs de frontière commune). ONE a permit de faire tomber les barrières entre nous. Lorsque l'UK a eu des problèmes, les suédois nous ont aidé pour nos entreprises, … Une bonne relation s'est installée entre les 2 pays. C'est la création d'une alliance qui a permit la relation.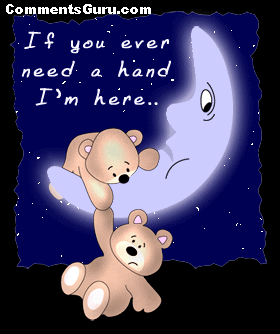 Cela s'est passé +/- ainsi avec la Suède. On est là pour les aider et ils nous l'ont rendu quand on en a eu besoin
b- Relation correcte
Là, c'est effectivement plus compliqué. Je vais prendre le cas bien connu en UK avec l'Irlande.
Pour des raisons (historiques entre autre), cela se passe mal dès le début. la frontière est persistante entre les 2 pays et aucun ne peux émigrer (comme par exemple la Croatie l'avait fait en Amérique du Sud). Les admins n'aident vraiment la chose car en prime, on met des ressources intéressantes devant le nez de chaque pays (fish pour l'irlande, fruit pour l'UK)
Chaque pays veut raser l'autre (ou prendre ce qu'il pense être à lui). S'en suit une guerre qui sympathique au début vire à l'ennui le plus total.
Beaucoup de gens ont pensé que cela arriverait jamais et cela s'est passé. La même chose s'est passée entre l'UK et l'Irlande
Pour arranger le tout, les populations sont assez hostiles, malgré la volonté d'arriver à quelque chose de convenable. Les discussions doivent se faire en petit comité à l'abri des regards de tous. Jusqu'au jour où arrive un compromis historique entre les 2 entités. Traité de paix, échange de régions, … même si un certain pourcentage de chaque coté est hostile, cela se passe bien, les relations sont correctes (considérant que les pays sont dans différentes alliances), le deal conclut fait que chacun gagne quelque chose sans qu'il perde quelque chose d'essentiel. Il n'y a rien d'humiliant pour chaque pays. C'est le genre d'accord assez difficile à mettre en place car il repose sur une confiance (peu simple à avoir), la sagesse des dirigeants (qui se montrent aptes à négocier), …
Chacun met de l'eau dans son vin et cela marche
c- L'hostilité totale
C'est la situation la moins bonne, il ya des tonnes de cas comme "Hongrie vs Roumanie" - "Serbie vs Croatie" et plus récemment " UK vs vous savez qui"
Parfois, il y a un passé commun (comme dans le cas de l'UK). Le déclencheur peut etre une raison historique réelle (les 2 premiers cas cités), ou un problème d'alliance suivi d'une trahison dans d'autres cas.
Pour les 2 premiers cas, c'est assez difficile à en parler, au mieux un NAP peut etre conclut, mais il est totalement exclut que les pays deviennent amis (court ou long terme).
Le 3ieme cas est beaucoup plus intéressant à étudier: Celle d'une amitié qui finit en haine. Un changement d'alliance qui fait que tout est bouleversé.
Là, cela a commencé sur un accord (traité) qui se retrouve non respecté et dont un coté dit clairement " je ne sais rien faire, mais je promets d'arranger la chose". Rien ne se passe et le pays visé sentant le danger venir décide de briser le tout pour rentrer en guerre (en accusant l'autre de tous les maux possibles).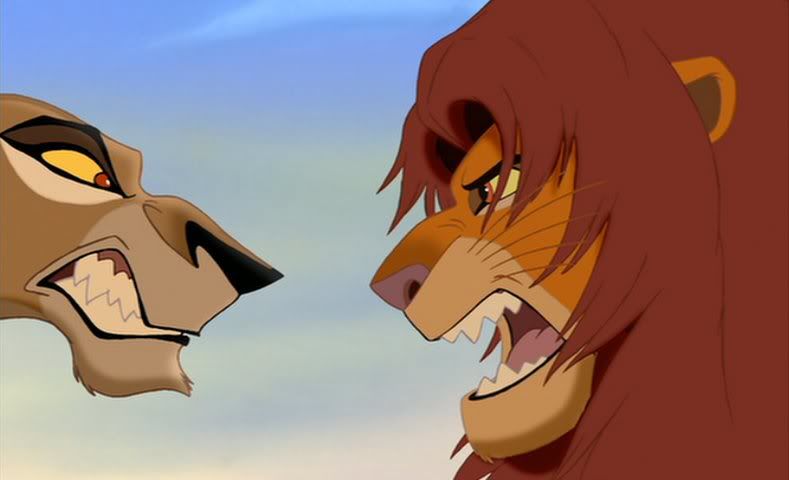 Les relations se tendent de chaque coté, on ferme des ambassades, les insultes fussent, …
On va demander d'harceler le CP adverse (remarques racistes comprises), les mois d'embargo s'additionnent, des IRC raids sont même organisés par un MoFa pour ennuyer l'autre coté
On pense avec le temps que cela va s'apaiser, on va même tenter à oser espérer un nouvel accord historique mais malheureusement, cela n'est pas le cas. Même des événements sportifs font objets de trolling. Tout comme donner des armes pour ses alliés peut devenir source de trolling pour ennuyer l'adversaire.
Contrairement au cas entre l'Irlande et l'UK : La volonté d'apaiser les tensions se retrouve d'un coté et non pas de l'autre. C'est comme tenter d'avoir la paix entre un adulte parfaitement constitué et un adolescent attardé qui ne pense pas aux lendemains.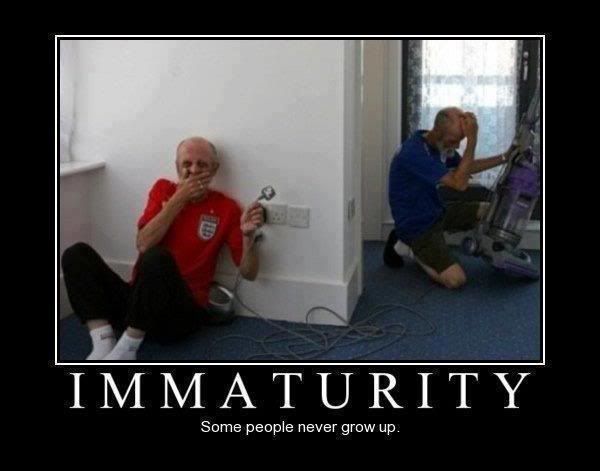 Malheureusement, cela fonctionne aussi avec des pays
On peut toujours tenter de négocier entre adultes mais il est d'autant plus difficile quand l'autre coté à un comportement indigne. Pour commencer une négociation convenablement, il faut avoir quand même une once de respect et d'honnêteté de chaque coté. Hors malheureusement, cela n'est pas toujours le cas. Dans ce cas, un NAP est impossible et hormis la force : l'autre coté ne veut rien savoir.
Qui blâmer dans ce cas : le pays qui a un comportement d'attardé. L'autre pays peut mettre autant d'eau dans son vin qu'il veut, cela bloquera toujours. Il ne reste qu'à espérer que ce genre de pays finisse sa crise d'adolescence le plus tôt possible car le manque de maturité est quelque fois très flagrant
Publicar tu comentario
¿Qué es esto?

Estás leyendo un artículo escrito por un ciudadano de eRepublik, un juego de estrategia multijugador inmersivo basado en países reales. Crea tu propio personaje y ayuda a tu país a alcanzar todo su esplendor mientras tú te consolidas como un héroe de guerra, un reconocido editor o un gurú de las finanzas.