Day 1,687, 19:50
•
by Funky 24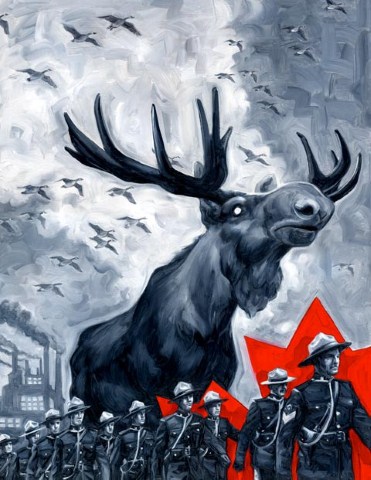 Between July 1st and 2nd, the Canadian Progressive Front's membership voted for who they wanted as our Presidential nominee.
With 35 votes cast, here were the results:
SaraDroz: 20
Rylde: 5
Tyrael Snow: 10
While this is a hotly contested Presidential race, CPFers overwhelmingly supported one of our own for the 5th. SaraDroz brings to the table vast experience in the Executive Branch and a truly fascinating intellect.
The CPF looks forward to working with whoever ends up winning the election however and will continue our work in Congress. Good luck to everyone.
(tinyurl:
http://tinyurl.com/d2r6jl6
)

Seven Tenets of the Canadian Progressive Front
1.
Uphold the equality of all active Military Units
2. Make the accounting of government funding more open and important
3. Enhance our place in TERRA
4. To respect, recognize and uphold the supremacy of the mechanics of the game
5. Develop a positive political sphere
6. Bring in Canadians to eRepublik
7. To encourage growth and stability to the eCanadian economy, by making
forever
available credit and bursaries to the general public
- Funky Hum24n, Canadian Progressive Front Party President.
-
Join our party.
-
Join us at our forum.
-
Our IRC Channel is #nCPF
-
CPF Wiki Page
-
The Praetors
, the CPF's official affiliated Military Unit
Your Re-Introduction to the Canadian Progressive Front, Part 1
Your Re-Introduction to the Canadian Progressive Front, Part 2
CPF Update Oct. 22
The CPF's Voting Procedures
Post your comment
What is this?

You are reading an article written by a citizen of eRepublik, an immersive multiplayer strategy game based on real life countries. Create your own character and help your country achieve its glory while establishing yourself as a war hero, renowned publisher or finance guru.