Day 1,815, 20:21
•
by Luis Nordmann





---
---
Hello fellow Americans,
Today I have a few topics to be broadcasted here, we will have subjects explored such as the next retention programs on air force and the AMP Party Presidentials. Those two subjects will be the main topics for the this edition.

Meanwhile I hope my readers enjoy my articles and keep voting/subing.
Adequate song for article:
http://www.youtube.com/watch?v=C95Cb2ByHNA
(Air Force Theme)
---
---
Air Force New Programs
Ribbon Rack Awards
I know many of the old soldiers and old officers have certainly heard about this. Before the "take-off" of the officers, we used to craft those ribbons to every soldier and some of the ribbons were awarded by the Senior Officers. So well, the new Air Force Command is bringing back this initiative for our soldiers. Those ribbons can be added to the soldiers signatures on forum and can be used in articles if they want, all they have to do is to use the proper BB code. I also have to thank Soliden for still having the ribbons on his possession and for sending me the pack we will be using to award our soldiers.

Here's an example of my own Ribbon rack awarded:
So here is a list of the ribbons a soldier can earn:~Flight Training~
Flight Training Enlisted Soldier (If you are already graduated you do not qualify for this ribbon)
Flight Training High Activity Award*
Flight Training JO
Flight Training SO
Flight Training Graduate
Flight Training Graduate with Honors*
(nominated by CO or XO of FT)

~Air Force~
Air Force Soldier
Air Force Soldier High Activity Award*
Air Force Junior Officer
Air Force Senior Officer
Air Force Officer High Activity Award* (in case of Junior officers it is awarded by Senior officers. In case of senior officers, awarded by the General)
Delta Force Enlisted
~Non-Branch-Specific~
World War 5 Participant (all soldiers eligible)
Platoon Sharpshooter (highest Q7 damage in your squad for 2 weeks)
Division Sharpshooter (highest Q7 damage in your wing for 2 weeks
Branch Sharpshooter (highest Q7 damage in the whole Air Force)
"Proud to be a Chick" (woman)
1 Month Length of Service
3 Month Length of Service
6 Month Length of Service
1 Year Length of Service
High IRC Activity*
Extreme IRC Activity*
Forum Poster*
"Communeist"(works in a commune)
Commune Owner
1 Month Perfect Attendance
3 Month Perfect Attendance
6 Month Perfect Attendance
Quarter Master Award
JO Excellence Award*
SO Excellence Award*
* -> Indicates ribbons awarded by Senior Officers. Some of this awards might be recommended by a Junior officer to a senior officer.
Request your ribbons here:
http://eusaforums.com/forum/index.php/topic,22732.0.html
I have to note to Air Force soldiers that sometimes, posting on Forum and being active on IRC might have its advantages considering we officers are always monitoring who's around and we want to improve activity around the Military Unit.
Daily/weekly Statistics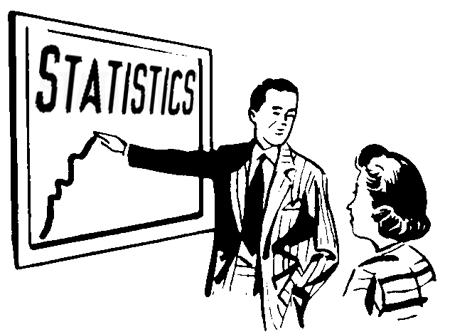 Nothing new as well, we had this back then in time. We are bringing it back but we don't know when yet. We have the Senior Officers debating this and setting the bonus we would give to the highest influence and most active soldier, we have to take in consideration the revenue cuts from the Defense budget so it is likely the weekly bonuses won't be as high as they used to be back then, but it is the best we can do.

Air Force soldiers, expect to hear more of this programs soon and please, hang more on IRC and our Air Force forum. The officers are here to help with anything you need.
Air Force Forum:
http://eusaforums.com/forum/index.php/board,94.0.html
IRC channels:
#Airforce
#Airforce.Office (officer channel, don't try to join unless you are an officer)
---
---
AMP Party Presidentials
So AMPs, as you all know, the Party Presidentials are coming and we are already doing our nominations. If you are an AMP member, please nominate your favorite candidate here:
http://s4.zetaboards.com/American_Mil_Party/topic/9756767/1/#new
I admit I intended to run for AMP Party President and some people on AMP wanted as well but like last month, it is not yet my time, I'm too busy with Government and Air Force to do heavy party job. However I should keep my place on AMP Legal Department considering I have knowledge of our internal constitution.Either ways, although it is not my time, I do want to give my support to one of my best friends around erepublik, yeah you know who I'm talking about, it's Emdoublegee!
He's currently acting as Party President due to the fact Cerb is now our POTUS and it's better for Cerb to keep both things separate so he can do a competent leadership of our country. Meanwhile Emdoublegee keeps our party active and on track. You can get to know a bit more of his campaign here
:
http://www.erepublik.com/en/article/-m2g-amp-help-me-help-you--2153715/1/20
I support Emdoublegee for AMP Party President, what about you?Think about it and vote Emdoublegee when the AMP Primary opens!
---
---
Next eNPR edition:
During the next eNational Public Radio we will be talking about a lot of actual topics of things that need our attention in our beloved country, please stay tuned folks, we will be doing "Sexy Times" next Friday Night at 18:00 erepublik time!!

If you wish to call-in, please contact Dr Luis "Sexy Times" Sentieiro, Fingerguns or Artela during the show and we will give voice to you during our most mediatic session. It is also a great opportunity to talk directly and on live with our cabinet members and our President Cerb as well.
---
---
I hope you enjoyed this reading and we will keep you informed about the current events in our country.
Air Force soldiers: Aim High!!
Signed,
---
---

Post your comment
What is this?

You are reading an article written by a citizen of eRepublik, an immersive multiplayer strategy game based on real life countries. Create your own character and help your country achieve its glory while establishing yourself as a war hero, renowned publisher or finance guru.