Day 2,172, 16:05
•
by SuperChavin
No tienes Armas
No tienes Oro
No tienes MXN
No puedes pagar con dinero real
Eres un pobre y solo vives de lo que te regalan, por que nadie te enseño a ganar Oro, MXN, etc.
Esto te conviene !! Saca cuentas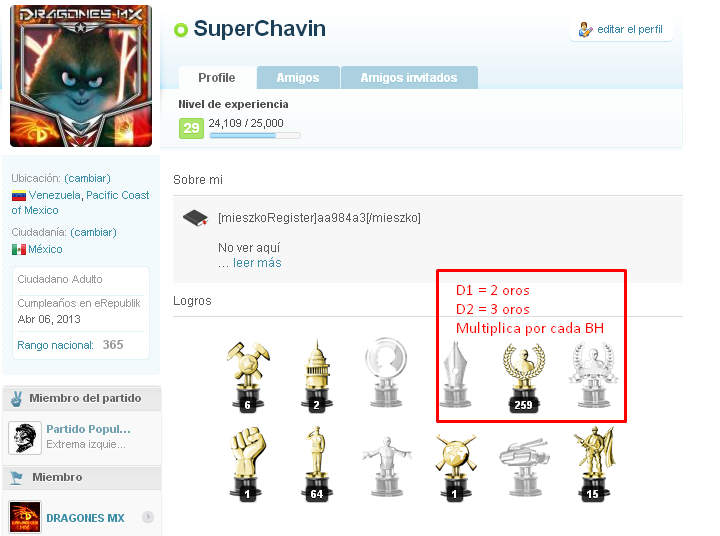 Puedes tener empresas y subirlas al nivel mas alto.
Que te ofrezco?
Enseñanza: te enseñare a ganar oro, existen diferentes formas todas demasiado fáciles de ganar oro.
Ayuda: Te doy desde 3, 5, y 10 oros para subir tus centros de entrenamiento. (hasta que entrenes con 90 diarios)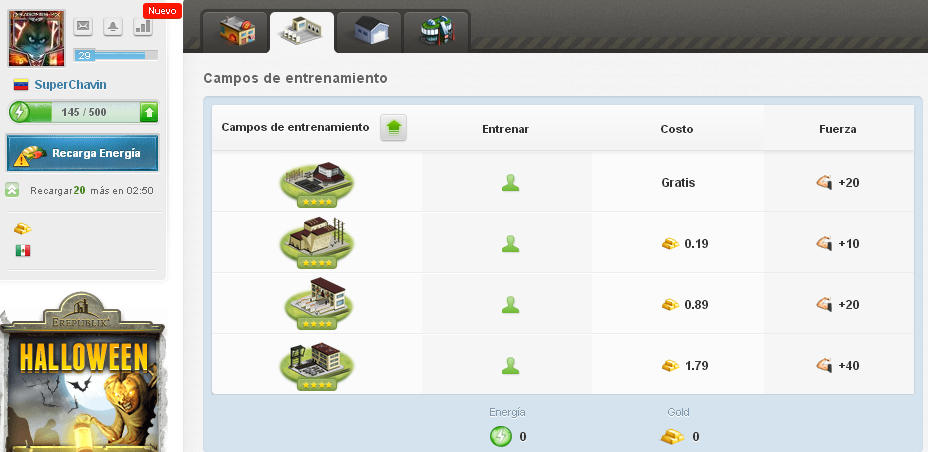 Por que subir el centro de entrenamiento?
Mientras mas fuerza tengas mas fácil podrás ganar.
Te imaginas ser el mejor de tu Nivel?
El procedimiento es simple, si ganas tu, yo gano. Muchos jugadores son referidos de alguien y jamas reciben ayuda de sus reclutadores.
Incluso yo, en mi anterior cuenta, pedí ayuda a mi reclutador y con trabajo me dio 5 armas, eso me llevo a tomar la desision de mandar borrar mi antigua cuenta y empezar.
Que necesitas para poder obtener todos estos beneficios?Lo único que pido es que seas mi referido,
hay jugadores que no tienen conocimiento del juego y desafortunadamente se dan cuenta hasta que se cansan de tanta pobreza y es cuando deciden empezar una nueva cuenta.
Otros muchos jugadores deciden reiniciar el juego, debido a la frustacion, el enojo y en ocasiones a la desesperación de no poder ayudar a su país y poder mover barras en batallas.
No esperes mas !!
Manda mensaje privado y te explico el procedimiento, se un jugador rico y deja la indigencia, no dependas de otros.

No seas referido de alguien que no te ayuda, ni se preocupa por ti.
Recibe algo de lo que das a ganar.
Se listo, Nunca es tarde.
Saludos
Vota este articulo
Doy 1 armas q7 a los primeros 50 que ten y shoutien con sus amigos
Post your comment
What is this?

You are reading an article written by a citizen of eRepublik, an immersive multiplayer strategy game based on real life countries. Create your own character and help your country achieve its glory while establishing yourself as a war hero, renowned publisher or finance guru.