Day 1,948, 11:22
•
Published in Czech Republic
•
by Pirkus
Máme za sebou startovací kolo vědomostní soutěže o zbraně.

Za sebe mohu říci, že jsem se zájmem spokojený, nečekal jsem jej a určitě budu v soutěži i nadále pokračovat.
---
Řešení:
K vyřešení stačila pouhá jedna indicie
Jedná se o technologii, která byla popsána již ve 40. letech 20. století, ale rozmachu se dočkala až o cca 15 let později
A Vaším úkolem bylo poznat mikrovlnnou troubu.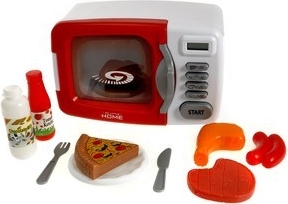 Výherci:Scalarius
- 2 q4
Rostislav Richter
- 2 q4
ULICNIK
- 2 q4
p02jun
- 2 q4 (výhra odmítnuta - přesouvám do dalšího kola)
Slikes
- 2 q4
Všem výhercům gratuluji.
Jakmile vyrobím q4 do zásoby, dočkáte se dalšího kola.
Prosím, komentujte jakékoli nedostaky či možnosti zlepšení. Soutěž je v plenkách a za všechny komentáře budu rád.
Post your comment
What is this?

You are reading an article written by a citizen of eRepublik, an immersive multiplayer strategy game based on real life countries. Create your own character and help your country achieve its glory while establishing yourself as a war hero, renowned publisher or finance guru.