Day 1,197, 11:54
•
Published in Serbia
•
by Troter
Bonton
(fr. bon ton) - dobar ton, fino ponašanje i lep način izražavanja dobro vaspitanih i obrazovanih ljudi, otmeno držanje.
Moj prijatelj iz Slovenije,
kivi
ne nije
a nije ni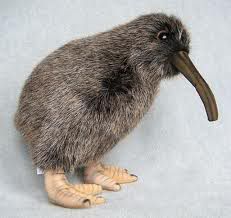 vec je to
dkivi dkivi dkivi
igrač mnogima poznat po svom nesebičnom zalaganju na strani eSrbije i eSlovenije u mnogim borbama, kandiduje se za Predsednika eSlovenije i kaze:
dkivi:
"Usled nekog čudnog niza događaja postao sam kandidat za predsednika eSlovenije, ništa neću da obećavam, jer to nije u mom karakteru a i nema smisla... Idemo i videćemo šta će biti...
Veliki pozdrav mojim suborcima u eSrbiji i Srbiji
"
Svi koji ga bar malo poznaju znaju da mnogo vremena i RL novca troši da bi pomogao da eSlovenija bude još jača, i da će on svojim znanjem i zalaganjem pomoći da eSlovenja postane složnija i vojno jača.
Zato Vas molim za malo podrske u vidu VOTE SHOUT za moj članak i VOTE SUB SHOUT za njegov članak
http://www.erepublik.com/en/article/predvolina-kampanja-ali-ne-ra-unajte-na-nas--1695347/1/20
Hvala svima na podršci.
dkivi i Troter
Post your comment
What is this?

You are reading an article written by a citizen of eRepublik, an immersive multiplayer strategy game based on real life countries. Create your own character and help your country achieve its glory while establishing yourself as a war hero, renowned publisher or finance guru.