Day 1,920, 09:05
•
Published in Latvia
•
by Brandingo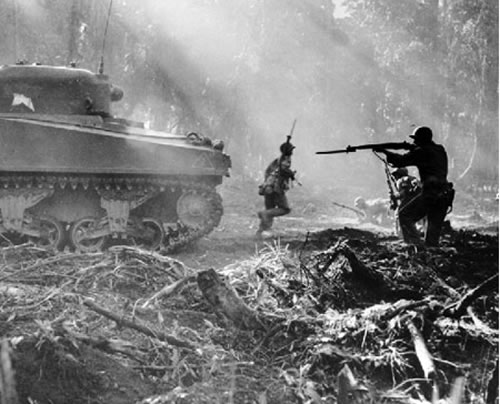 Raksts no kāda kareivja dienasgrāmatas: "Ir vakars. Gaisā jūtama šaujampulvera smarža un sniegs krāsojas asinssarkanā krāsā. Viņu ir daudz. Pārāk daudz.. Ar pēdējiem spēkiem sēžu štābā un sargāju pozīcijas. Tāda bija komandiera pēdējā pavēle, pirms viņu ķēra lode. Munīcija iet uz beigām. Cerības mazas, ka noturēsim reģionu savā kontrolē. Ārā -25 grādi, bet zem aitādas kažoka jūtos silti.
Es zinu, ka, ja mēs nenosargāsim reģionu, mūs atriebs.

G.R."

Netaupām munīciju, nosargājam Gotlandi!
o7,
Brandingo
Post your comment
What is this?

You are reading an article written by a citizen of eRepublik, an immersive multiplayer strategy game based on real life countries. Create your own character and help your country achieve its glory while establishing yourself as a war hero, renowned publisher or finance guru.