Day 1,598, 07:57
•
by Zagarius
I write this article to explain my current actions or lack of actions here in eSA. There are those who have turned into the dreaded
Two-Clickers
(
see article here
) or we have citizens not joining the forum (
see article here
).
So, I ask does this make my action for which I am about to explain a horrible action for eSA?
I know you are all wondering what the hell I am even talking about here... Well, I have decided to not be a fighter for a good length of time starting today. I have resigned my commission in the eSAAF and have not been active in any of the MUs forum areas for a while now as well.
Personally I think the MUs in eSA are very defunct and need a MAJOR reorganization and reconstruction. But this is not my point of this article.
Now don't think my goose is cooked, I have been
building weapons and buying weapons by the gross!
I do miss the idea of personal battles like in the past...
( a single tear runs down my eye)
I have amassed a great number of Bazookas and Food Bars, as well. I am not leaving eSA nor am I moving on, I am just taking a break from fighting to focus on some other endeavors. As our MPPs are few and just looking at the direction of eSA seems to have stalled in a sad way.
I do not condone nor do I endorse attacking Brazil to regain our regions, just to give eSA purpose! That is by far the worst thing we can do today! But hey, who am I? I was only here for 2 no 3 times that eSA was wiped out by Brazil and Indio.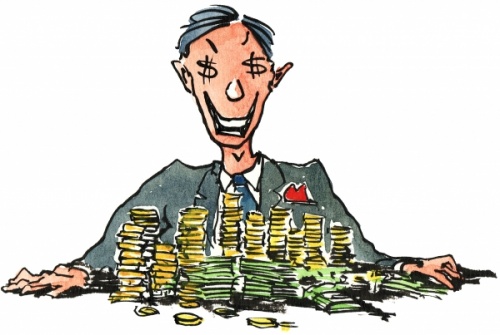 Some of you may think I am now only here to be greedy and sell all I have collected to you. Far from it, I will continue to educate you people, that is a
FULL-TIME job in itself.
Work is well underway for the newer version of the PDF Bible for eSA. I have pieces of 4 different parts at various stages, but none near completion sadly.
I will be very vocal in my party and will drop from our state politics completely for the time being as well. My 2 runs for Congress did end in failure, but I think I was just lazy in my campaigning, but hey we all get complacent at some point here. I that is why our country is stalled, we have all grown complacent with our actions here. Don't deny it, just look at the old bills for our country! Even the ideas in the forum are recycled.
The need for new blood is in great need and the newer citizens need to take more reins or have the interest to do so as well. That way we here in eSA can be great again and find our destiny once more!
Post your comment
What is this?

You are reading an article written by a citizen of eRepublik, an immersive multiplayer strategy game based on real life countries. Create your own character and help your country achieve its glory while establishing yourself as a war hero, renowned publisher or finance guru.