Day 1,828, 04:54
•
Published in France
•
by Adrioto
A Paris, Mercredi 21 Novembre 2012
Voici un terrible jour, ma chère e-France;je vous avoue que je n'en puis plus.J'ai assisté à ta défaite dans un état qui augmente ma douleur. Je songe à tous les pas que tu fais et à tous ceux que je fais, et combien il s'en faut qu'en marchant dans le même sens, nous n'arrivons à vaincre les e-polonais. Mes armes crient quand je me bats pour toi et pleurent quand nous perdons.Je te cherche toujours e-France d'antan, oh comme tu étais forte comme tu était belle, libre et insoumise !
Mes yeux, ne te trouve plus sur la carte.Le temps agréable qui s'est passé rend celui-ci douloureux mais ce ne sera jamais assez pour ne pas souhaiter de te revoir et de te contempler.Je ne dois pas espérer mieux de l'avenir que du passé.Je sais que ton absence m'a fait souffrir; je serais encore plus à plaindre, parce que je me suis fait imprudemment une habitude nécessaire de te voir.
En un mot e-France, je ne vis que pour toi !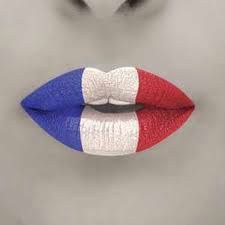 Post your comment
What is this?

You are reading an article written by a citizen of eRepublik, an immersive multiplayer strategy game based on real life countries. Create your own character and help your country achieve its glory while establishing yourself as a war hero, renowned publisher or finance guru.