Day 1,839, 08:07
•
Published in Poland
•
by Marszalek Kongresu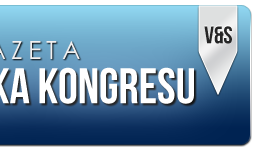 Witam wszystkich !!
Za nami przedostatnie wybory w tym roku lub ostatnie ( dla tych co wierzą w przepowiednie majów). Pora więc na informacje.
W tym miesiącu mieliśmy do obsadzenia mniej regionów w porównaniu do poprzedniej kadencji tj. 42 stanowisk kongresowych. Podział mandatów po wyborach wyglądał następująco:
- ND - 13 kongresmenów
- PPP - 8 kongresmenów
- PPC - 7 kongresmenów
- PI - 7 kongresmenów
- PWL - 7 kongresmenów
Wszystkim kongresmenom serdecznie gratuluję.
MK na tą kadencję został Thortom, a MI Magic Hereos.
Wniosek o ukaranie gracza beist
Casus Mixliardera - na poważnie


Wybory MK
Wniosek o ukaranie gracza beist
SĄD KONGRESOWY
Oto skład Sądu Kongresowego ( wg. kolejności zgłoszeń) na kadencje listopad/grudzień

PI - Redrumovy
PPP - Lodooo
ND - Majbus
PPC - Qjon13
PWL - Kawa_89
Wszystkim wybranym sędziom gratuluję.
NAGANY
W tym wydaniu gazetki muszę ponownie zmartwić tych co ją przeglądają tylko dla nagan. Żaden kongresmen nie otrzymał nagany.
---
Marszałek Kongresu
, Thortom
---
Czytaj i subskrybuj:

Post your comment
What is this?

You are reading an article written by a citizen of eRepublik, an immersive multiplayer strategy game based on real life countries. Create your own character and help your country achieve its glory while establishing yourself as a war hero, renowned publisher or finance guru.