Day 1,903, 12:49
•
Published in Cyprus
•
by theoulis1991
ΣΤΟ ΠΝΕΥΜΑ ΤΩΝ ΗΜΕΡΩΝ ΑΠΟΦΑΣΙΣΑ ΝΑ ΚΑΝΩ ΚΑΙ ΜΙΑ ΠΟΛΕΜΙΚΗ ΑΝΑΛΥΣΗ ΓΙΑ ΤΟ ΠΩΣ ΜΠΟΡΟΥΜΕ ΝΑ ΑΝΑΠΤΥΧΘΟΥΜΕ ΚΑΙ ΤΑΥΤΟΧΡΟΝΑ ΝΑ ΒΟΗΘΗΣΟΥΜΕ ΚΑΙ ΤΟΥΣ ΣΥΜΜΑΧΟΥΣ ΜΑΣ!!


ΕΤΣΙ ΕΧΟΥΜΕ ΚΑΙ ΛΕΜΕ!!!

ΣΑΝ ΚΥΠΡΟΣ ΕΧΟΥΜΕ ΤΗΝ
1 Northern Cyprus ΜΕ ΣΙΤΗΡΑ
2 Southern Cyprus ΜΕ ΨΑΡΙΑ

ΑΠΟΜΕΝΟΥΝ ΛΟΙΠΟΝ ΝΑ ΕΧΟΥΜΕ ΣΤΗΝ ΚΑΤΟΧΗ ΜΑΣ ΤΑ ΑΚΟΛΟΥΘΑ ΓΙΑ ΝΑ ΕΧΟΥΜΕ ΤΟ BONUS:
Φρούτα , Βοοειδή , Ελάφι , Σίδηρος , Αλάτι , Αλουμίνιο , Πετρέλαιο , Καουτσούκ
ΠΙΘΑΝΟΙ ΣΤΟΧΟΙ ΜΑΣ ΘΑ ΜΠΟΡΟΥΣΑΝ ΝΑ ΗΤΑΝ

ΦΡΟΥΤΑ
---
> Sinai Ή Lower Egypt
ΒΟΟΕΙΔΗ
---
> Middle Egypt
ΕΛΑΦΙ
---
>
ΣΙΔΗΡΟΣ
---
> Upper Egypt
ΑΛΑΤΙ
---
> Beersheba South District
ΑΛΟΥΜΙΝΙΟ
---
> Τabuk
ΠΕΤΡΕΛΑΙΟ
---
> Al Madinah
ΚΑΟΥΤΣΟΥΚ
---
>
ΑΥΤΟ ΠΟΥ ΠΑΡΑΤΗΡΟΥΜΕ ΕΙΝΑΙ ΟΤΙ ΟΙ ΠΕΡΙΣΣΟΤΕΡΕΣ ΑΠΟ ΑΥΤΕΣ ΤΙΣ ΠΕΡΙΟΧΕΣ ΕΙΝΑΙ ΣΤΗΝ ΒΟΥΛΓΑΡΙΑ ΚΑΙ ΤΟ ΑΛΑΤΙ ΣΤΗΝ ΣΕΡΒΙΑ!
ΦΥΣΙΚΟΙ ΕΧΘΡΟΙ
1. Η ΒΟΥΛΑΓΑΡΙΑ ΕΧΕΙ ΓΙΑ ΦΥΣΙΚΟ ΕΧΘΡΟ ΤΗΝ ΤΟΥΡΚΙΑ.
2. Η ΤΟΥΡΚΙΑ ΕΧΕΙ ΓΙΑ ΦΥΣΙΚΟ ΕΧΘΡΟ ΤΗΝ ΒΟΥΛΓΑΡΙΑ.
3. Η ΕΛΛΑΔΑ ΕΧΕΙ ΓΙΑ ΦΥΣΙΚΟ ΕΧΘΡΟ ΤΗΝ Π.Γ.Δ.Μ.
4. Η Π.Γ.Δ.Μ. ΕΧΕΙ ΦΥΣΙΚΟ ΕΧΘΡΟ ΤΗΝ ΕΛΛΑΔΑ.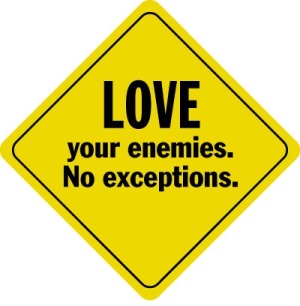 ΣΥΜΜΑΧΙΕΣ
1. Η ΕΛΛΑΔΑ ΕΧΕΙ ΓΙΑ ΣΥΜΜΑΧΟ ΤΗΝ ΤΟΥΡΚΙΑ ΚΑΙ Η ΣΥΝΘΗΚΗ ΛΗΓΕΙ ΣΕ 10 ΜΕΡΕΣ ΑΛΛΑ ΑΠΟ ΤΙΣ ΠΛΗΡΟΦΟΡΙΕΣ ΜΟΥ ΘΑ ΑΝΑΝΕΩΘΕΙ
2. Η ΚΥΠΡΟΣ ΕΧΕΙ ΓΙΑ ΣΥΜΜΑΧΟ ΤΗΝ ΤΟΥΡΚΙΑ
3. ΕΠΕΙΣΗΣ Η ΕΛΛΑΔΑ ΕΙΝΑΙ ΣΤΗΝ EDEN ΟΣΟ ΚΑΙ ΑΝ ΤΟ ΠΡΟΣΠΕΡΝΑΜΕ
Η ΠΡΟΤΑΣΗ ΠΟΥ ΚΑΤΑΘΕΤΩ ΣΤΗΝ ΗΓΕΣΙΑ:
ΣΥΜΜΑΧΙΑ ΑΜΜΕΣΑ ΜΕ ΤΗΝ ΕΛΛΑΔΑ ΚΑΙ ΝΑ ΒΑΛΟΥΜΕ ΤΗΝ ΒΟΥΛΓΑΡΙΑ ΦΥΣΙΚΟ ΕΧΘΡΟ ΓΙΑ ΝΑ ΕΧΟΥΜΕ ΤΟ 10% BONUS!
ΕΠΙΘΕΣΗ ΣΤΟ ΠΕΤΡΕΛΑΙΟ ΤΗΣ ΒΟΥΛΓΑΡΙΑΣ ΓΙΑΤΙ ΕΧΕΙ 6 ΠΕΡΙΟΧΕΣ ΜΕ ΑΥΤΟ ΚΑΙ ΜΕΤΑ ΣΕ ΒΟΟΕΙΔΗ ΚΑΙ ΣΙΔΕΡΟ!
Η ΕΛΛΑΔΑ ΘΑ ΚΑΝΕΙ ΣΥΝΕΧΕΙΑ ΠΟΛΕΜΟΥΣ ΑΝΕΞΑΡΤΗΣΙΑΣ ΤΟ ΙΔΙΟ ΚΑΙ Η ΤΟΥΡΚΙΑ ΚΑΙ ΔΕΝ ΘΑ ΑΣΧΟΛΗΘΟΥΝ ΜΕ ΤΙΣ ΠΕΡΙΟΧΕΣ ΕΔΩ ΓΙΑΤΙ ΕΙΝΑΙ ΜΑΚΡΥΑ ΑΠΟ ΤΗΝ ΠΕΡΙΟΧΗ ΤΟΥΣ!
ΚΛΕΙΝΟΝΤΑΣ ΠΕΡΝΟΥΜΕ ΑΛΛΕΣ 2 ΠΕΡΙΟΧΕΣ (Western Desert , Mediterranean Coast of Turkey) ΚΑΙ ΤΙΣ ΔΙΝΟΥΜΕ ΣΕ ΕΛΛΑΔΑ ΚΑΙ ΤΟΥΡΚΙΑ!
---
THE SPIRIT OF DAYS TO DECIDE TO DO AND A FORCE ANALYSIS ON HOW WE CAN DEVELOP AND SIMULTANEOUSLY TO HELP AND OUR allies!
SO WE AND SAY!
AS WE HAVE THE CYPRUS
1 Northern Cyprus with cereals
2 Southern Cyprus with fish
So LEFT WE HELD OUR FOLLOWING TO HAVE THE BONUS:
Fruits, Cattle, Deer, Iron, Salt, Aluminium, Oil, Rubber
POTENTIAL TARGETS U.S. could be
FRUITS
---
> Sinai Or Lower Egypt
CATTLE
---
> Middle Egypt
ELAFI
---
>
IRON
---
> Upper Egypt
SALT
---
> Beersheba South District
ALUMINIUM
---
> Tabuk
OIL
---
> Al Madinah
RUBBER
---
>
What we observe is THAT MOST OF THESE AREAS ARE IN BULGARIA AND SERBIA IN THE SALT!
NATURAL ENEMIES [/ b]
1. The VOULAGARIA's FOR NATURAL ENEMY OF TURKEY.
2. TURKEY FOR NATURAL ENEMY's Bulgaria.
3. GREECE IS FOR NATURAL ENEMY's FYROM
4. The Macedonia Natural predators GREECE.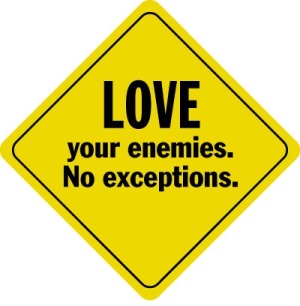 ALLIANCES [/ b]
1. GREECE IS FOR alliance's TURKEY AND THE TREATY EXPIRES IN 10 DAYS BUT FROM MY DETAILS WILL UPDATE
2. CYPRUS's for allies TURKEY
3. The EPEISIS GREECE IN EDEN IS AS IF THE overtaking




PROPOSAL TO DEPOSIT IN LEADERSHIP:

ALLIANCE ASAP GREECE AND BULGARIA TO PUT THE NATURAL ENEMY TO HAVE TO 10% BONUS!
ATTACK ON OIL OF BULGARIA Why has 6 AREAS WITH THIS AND THEN IN CATTLE AND IRON!
The GREECE WILL CONTINUE DOING THE SAME INDEPENDENCE WARS AND TURKEY AND WE WILL NOT BE HERE FOR LOCATIONS WHY ARE AWAY FROM THE AREA!

Spending 2 CLOSE OTHER AREAS (Western Desert, Mediterranean Coast of Turkey) AND GIVE IN GREECE AND TURKEY!

*SORRY FOR MY ENGLISH AGAIN*
Post your comment
What is this?

You are reading an article written by a citizen of eRepublik, an immersive multiplayer strategy game based on real life countries. Create your own character and help your country achieve its glory while establishing yourself as a war hero, renowned publisher or finance guru.