Day 1,342, 11:57
•
by SenatusPopulusQueRomanus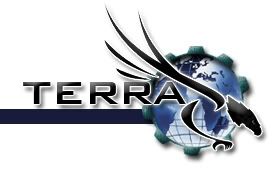 Sup Terra,
Well well well... we have many issues to talk about today. Let's start with the UK.
United Kingdom
Sup UK, it's been awhile. To be honest, that's only because nobodies really noticed you in the couple of months since you don't do anything exciting. Still, that's besides the point. I would like to introduce you to something called
Bro.
A Bro is someone who will stick up for you no matter what, and doesn't care who they face as long as they help their Bro. A bro does not search for new allies when things go bad, he keep his honor and dignity and fight against all odds.
But UK, what a nice place, when they win they're the greatest nation ever that no one can beat, but when they lose "lol, you won against a weak country, well done!" In the past few days, we've heard rumours of Jamesw's lying to his people, for example, him claiming "all EDEN/Terra is fighting us and that's why we can't win".
My dear British people, I want to inform you that your battles were
never
a priority in our alliance, neither the Canadians nor the Irish, requested any help. Canada felt it didn't need a lot of help to beat the UK and it was right in that assumption. My dear Jamesw, I know that you blame us to cover your failures and losses, but do not lie to your own people, chin up, life goes on, and there will be time to lose more of your country later.
Note:
In actuality, Terra has been fighting for the freedom of France and Brozil, and giving a hand to Argentina when we could, not in your battles.
But if you want my humble opinion, I will tell you why you have been losing all your regions UK. You see, this kind of thing happens when you change your allies as much as you change your underwear. How many times did you change your allies this year? Three times maybe? You call it pragmatism, but its really just another way of saying you are a traitor.
With the most recent alliance change that you've made, it seems your turn-coating has already failed you. Your new allies are fighting for themselves while your nation is being ravaged beautifully by Irish forces.
Isn't karma a sweet thing?
I can picture the reaction of a Brit reading this "U TERRA, WEAK ALLIANCE, WE STRONG, HAIL ONE" Sure, you can HAIL ONE all you want, but you will never be ONE, you will have to settle to be
a second class citizen
,
forever alONE Uk.
erin go bragh
Brozil
HUEAHUAHUAHUAHUE
They are coming back on the map. Each day Brozil is regaining regions and getting back their
mojo.
Spain was defeated once, twice, three, four times... and this trend will continue in the upcoming days. Our congratulations to the Brazilian people who have stayed determined and strong, especially since mulauca's death, who was a friend to us all, our deepest condolences.
You are not alone, Brozil.
France
You're back on the map, which is great news for everybody. France has been a great ally, and we'll keep working to recover as many regions as we can for you. And with the French people I know this is a plausible goal, as you have proven yourselves many times in the face of a seemingly impossible task.
It does not matter to us how many times Poland declares you as natural enemy, we'll stand by you, shoulder to shoulder, against all odds.
Hungary
Hungary's Economy
I'll let you think about that for a while.
ONE
Everybody (ONE-lovers) is saying "meh, you win a battle and you think you're better" "meh, ONE is more powerful, they have more regions" "meh, ONE does have organization"
1.- We did win "a battle", and even more than that, we have been winning a multitude of battle
s
. What has ONE won lately besides those useless battles in Mexico? Fighting INCI?
2.- Right now, ONE has more regions, sure I'll admit that, but have you ever taken a look at who has those regions? Poland, Spain, Hungary (without bonuses, lolz), Poland, Poland...
Exactly, GENTLEMEN
Plus, who's the one that has to conquer regions because its little brothers couldn't keep them? The same answer:
Junior
3.- If ONE has organization... why is Spain fighting in Argentinian RWs (when they could lose them and re-attack Argentina by direct war) especially at a time when Hungary is losing ALL its bonuses? And that's just an example of many situations.
ONE could potentially have ALL the f*cking world under its control with good organization and cooperation between its countries, but of course this will never happen when you unite all the countries who stroke their egos 24/7 under the same alliance. Even if you like it or if you don't, ONE will fall, it is just a matter of time.
The cracks are showing.
They are getting deeper.
And they will tear ONE apart.
Regards,
Terra HQ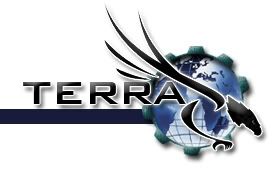 [ES]
¿Qué tal, Terra?
Bueno bueno bueno... tenemos muchos asuntos de los que hablar hoy. Empecemos por Reino Unido.
Reino Unido
Hola Reino Unido, ha pasado un tiempo. Para ser honesto, esto es por lo cual nadie se dio cuenta de vos porque no hiciste nada interesante en los últimos meses. Pero ese no es el punto, me gustaría presentarte algo llamado
hermano
. Un hermano es el que estará a tu lado sin importar qué, y no les importa a quién se estén enfrentando si es que así pueden ayudar a su hermano. Un hermano no busca nuevos aliados cuando las cosas van mal, mantienen su honor y dignidad y luchan en contra de todos los pronósticos.
Pero Reino Unido, que lindo lugar, cuando ganan son la mejor nación que nadie puede vencer, pero cuando pierden "lol, le ganaste a un país débil, ¡buen trabajo!" En los últimos días hemos oído rumores de que Jamesw le está mintiendo a su población, por ejemplo, el dice "toda EDEN/Terra está peleando en contra nuestra y por eso no podemos ganar"
Mi querida gente británica, quiero informarles que sus batallas
nunca
fueron priordad en nuestra alianza, ni las canadienses, ni las irlandesas. Canadá sintió que la batalla no necesitaba mucha ayuda para derrotar a Reino Unido, y fue correcto. Mi querido Jamesw, yo sé que nos culpás para cubrir tus fracasos y derrotas, pero no le mientás a tu gente, frente en alto, la vida sigue, y vas a tener más tiempo de perder tus territorios después.
Nota:
En realidad, Terra ha estado luchando por la libertad de de Francia y Brasil, y ayudando a Argentina cuando pudimos, no en tus batallas.
Pero si querés mi humilde opinión de por qué estuviste perdiendo todas tus regiones, Reino Unido. Vos ves que estas cosas pasan cuando cambiás de aliados como cambiás de ropa interior. ¿Cuántas veces cambiaste a tus aliados este año?¿Tres veces quizás? Vos le llamás pragmatismo, pero es solamente otra manera de llamarte traidor.
Con el más reciente cambio de alianza que hiciste, parece que ya te ha fallado.
¿No es el karma algo dulce?
Me puedo imaginar la reacción de un británico leyendo esto "VOS TERRA, ALIANZA DÉBIL, NOSOTROS FUERTES, HAIL ONE" Seguro, podés decir HAIL ONE todo lo que quierás, pero nunca serás ONE, tendrás que acostumbrarte a ser tratado como un
ciudadano de segunda clase
Forever alONE Uk. (Por siempre solo Reino Unido)
erin go bragh
Brasil
HUEAHUAHUAHUAHUE
Están volviendo al mapa. Cada día Brasil está re-ganando regiones y adquiriendo nuevamente su
mojo
España fue vencida una, dos, tres veces... y esta cuenta continuará en los próximos días. Nuestras felicitaciones al pueblo brasileño que se ha mostrado determinado y fuerte, especialmente luego de la muerte de Mulauca, quien fue una amiga para todos, nuestras más profundas condolencias.
No estás solo, Brasil.
Francia
Estás de vuelta en el mapa lo que es una buena noticia para todos. Francia ha sido un gran aliado. Y continuaremos trabajando para obtener tantas regiones como sean posibles. Con el pueblo francés sé que esto es un objetivo plausible, ya que ustedes se han demostrado muchas veces a la altura de realizar una tarea aparentemente imposible.
No importa cuantas veces Polonia te declare como Enemigo Natural. Estaremos de tu lado, hombro a hombro, contra todos los pronósticos.
Hungría
Economía Hungara
Dejaré que lo pensés por un rato.
ONE
Todos (ONE-lovers) están diciendo "meh, ganás una batalla y pensás que sos mejor" "meh, ONE es más fuerte, tienen más regiones" "meh, ONE sí tiene organización"
1.- Nosotros sí ganamos una batalla, e incluso más que eso ganamos batalla
s
. ¿Qué ha ganado ONE últimamente más allá de esas batallas inútiles en México? ¿INCI?
2.- Ahora mismo, ONE tiene más regiones, voy a admitirlo, pero ¿has mirado quién tiene esas regiones? Polonia, España, Hungría (sin ningún bonus, lolz), Polonia, Polonia...
Exactamente, caballeros
Además, ¿quién es el que tiene que conquistar regiones porque sus pequeños hermanitos no pueden defenderlas? La misma respuesta:
Junior
3.- Si ONE tiene organización... ¿Por qué España está luchando en las RWs argentinas (cuando podrían perderlas y re-atacar Argentina por guerra directa) cuando Hungría está perdiendo todos sus bonus? Y eso solamente es el ejemplo de muchas situaciones.
ONE podría potencialmente tener todo el p*to mundo bajo su control con una buena organización y cooperación entre sus países, pero por supuesto esto nunca va a suceder cuando se unen los países que golpean sus egos mutuamente todo el día todos los días en una misma alianza. Si te gusta o no, ONE caerá, es solo cuestión de tiempo.
Las grietas son visibles.
Son cada vez más profundas.
Y van a destrozar a ONE
Atentamente,
Terra HQ
[PL]
You are being trolled, sir.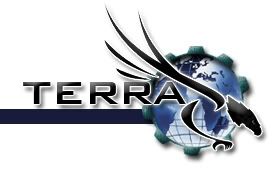 [DE]
Släuft Terra?
Nun gut... wir haben heute eine Fülle an Dingen zu bereden. Lasst uns mit UK anfangen.
Das Vereinigte Königreich
Was geht UK? Es ist schon eine Weile her. Um ehrlich zu sein, das könnte daran liegen, dass euch niemand wirklich mehr wahrnimmt in den letzten Monaten, seitdem ihr beschlossen habt nichts aufregendes mehr zu tun. Das geht aber am Kernpunkt vorbei. Ich würde euch gerne jemanden vorstellen: Er nennt sich
Bro.
Ein Bro ist jemand, der für dich einsteht egal was passiert und der sich nicht darum kümmert, wen er gegen sich aufbringt, so lange er seinen Bros hilft. Ein Bro sucht keine neuen Alliierten, wenn die Dinge schlecht laufen, er behält seine Ehre und Würde und kämpft auch in der sicheren Niederlage weiter.
Aber UK - welch schöner Ort - wenn es gewinnt ist die größte Nation überhaupt, die niemals jemand schlagen könnte. Aber falls sie verlieren, hört man "lol, ihr habt gegen ein schwaches Land gewonnen, großes Kino!". In den letzten paar Tagen haben wir Gerüchte über
Jamesw
gehört, der seine Leute belügt, indem er behauptet: "ganz EDEN/Terra kämpft gegen uns und deshalb können wir nicht gewinnen".
Meine lieben Briten, ich möchte euch darüber informieren, dass eure Schlachten niemals irgendeine Priorität in unserer Allianz genossen haben, weder die Kanadier noch die Iren haben um Hilfe gebeten. Kanada meinte, dass es keiner großen Hilfe bedürfe um das Vereinigte Königreich zurückzuschlagen und es lag richtig mit dieser Einschätzung. Mein lieber Jamesw, ich weiß, dass du uns gerne verantwortlich machst um deine Fehler und Verluste zu verschleiern, aber lüge nicht deine eigenen Leute an, Kopf hoch!, das Leben geht weiter und es wird noch genügend Gelegenheiten geben um weitere Teile eures Landes zu verlieren.
Anmerkung:
In letzter Zeit hat Terra für die Freiheit von Frankreich und Brosilien gekämpft und wenn es konnte versucht Argentinien zu helfen und nicht in euren [britischen] Schlachten.
Aber wenn ihr meine bescheidene Meinung hören wollt, erzähl ich euch warum ihr eure Regionen verloren habt, UK. Das kommt davon, dass man seine Alliierten so oft wechselt wie seine Unterwäsche. Wie oft habt ihr eure Verbündeten in diesem Jahr gewechselt? Dreimal oder doch öfter? Ihr nennt das pragmatisch, aber es ist in wirklich nur ein anderer Ausdruck dafür, dass ihr ein Verräter seid.
Mit dem letzten Allianzenwechsel, den ihr durchgeführt habt, scheint es so als würden euch eure Wechselspielchen zum Verhängnis werden. Eure neuen Verbündeten kämpfen für sich selbst, während eure Nation von irischen Truppen wundervoll vernichtet wird.
Ist Karma nicht herrlich?
Ich kann euch die Reaktion eines Briten zeigen, der das liest: "IHR TERRA, SCHWACHE ALLIANZ, WIR STARK, HAIL ONE". Sicherlich könnt ihr ONE so lange hochleben lassen wie ihr wollt, aber ihr werdet niemals ein Teil ONEs sein. Ihr werdet immer
ein Mitglied zweiter Klasse
sein,
forever alONE Uk.
erin go bragh
Brosilien
HUEAHUAHUAHUAHUE
Sie sind wieder auf der Karte. An jedem Tag erobert Brosilien seine Regionen zurück und erlangt dabei sein
Mojo
auch wieder. Spanien wurde einmal bezwungen, ein zweites mal, dreimal … und dieser Trend wird sich fortsetzen in den nächsten Tagen. Unsere Glückwünsche an das brasilianische Volk, welches entschlossen und stark geblieben ist, besonders seit Mulaucas Tod, der ein Freund von uns allen war, unser tiefstes Beileid.
Ihr seid niemals alleine, Brozil!
Frankreich
Ihr seid zurück auf der Karte, was eine großartige Neuigkeit ist für uns alle. Frankreich hat sich als ein hervorragende Verbündeter erwiesen und wir werden weiter daran arbeiten so viele Regionen wie möglich zurück zu erobern. Und mit dem französischen Volk weiß ich, dass es ein plausibles Ziel ist, da ihr bereits mehrfach bewiesen habt, dass ihr in der Lage seid scheinbar unlösbare Aufgaben zu meistern.
Es ist nicht wichtig für uns wie oft Polen euch als Natural Enemy erklärt, denn wir werden an eurer Seite stehen, Schulter an Schulter, was auch immer kommen mag.
Ungarn
Ungarns Wirtschaft
Ich lass euch erst mal eine Weile darüber nachdenken.
ONE
Jeder der ONE-Liebhaber sagt jetzt: "meh, ihr habt eine Schlacht gewonnen und meint nun ihr wärt besser" "meh, ONE ist stärker, sie haben mehr Regionen" "meh, ONE hat Organisation"
1. - Wir haben "eine Schlacht" gewonnen und sogar mehr als das: wir haben eine Vielzahl an Schlacht
en
gewonnen. Was hat ONE in letzter Zeit gewonnen außer den nutzlosen Schlachten in Mexiko? INCI bekämpft?
2. - Momentan hat ONE mehr Regionen, sicherlich das muss ich zugeben, aber habt ihr euch jemals diese Regionen angeguckt? Polen, Spanien, Ungarn [ohne Boni, lol], Polen, Polen...
Richtig, GENTLEMEN
Dazu kommt, wer ist derjenige, der Regionen erobern muss, weil seine kleinen Brüder sie nicht halten könnten?
Dieselbe Antwort:
Junior
3. - Wenn ONE Organisation hat... warum kämpft Spanien dann in argentinischen RWs (wenn sie diese verlieren könnten und mit einem Direktangriff wieder angreifen könnten) besonders wenn zur selben Zeit Ungarn ALLE seine Boni verliert?
ONE könnte potentiell die ganze verf*ckte Welt unter seiner Kontrolle haben mit einer guten Organisation und Kooperation seiner Staaten, aber natürlich wird das nie passieren, wenn ihr alle Staaten in einer Allianz vereint, die 24 Stunden 7 Tage in der Woche nur auf ihre eigenen Egos bedacht sind. Ob es euch gefällt oder nicht, ONE wird zerfallen- es ist nur eine Frage der Zeit.
Die ersten Risse zeigen sich schon.
Sie werden tiefer.
Und sie werden ONE beiseite wischen.
Grüße,
Terra HQ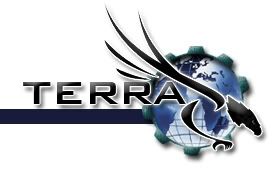 [FR]
Bien Terra ?
Bon bon bon... nous avons pas mal de choses à dire aujourd'hui. C'est parti avec l'UK.
United Kingdom
Salut UK, ça faisait un moment. Pour être honnête, c'est seulement parce que personne vous remarquait réellement depuis les quelques mois où vous ne faites rien d'excitant. Et encore, c'est autre chose. J'aimerais vous présenter une notion appelée
Bro.
Un Bro est quelqu'un qui sera là pour vous quelque soit le problème, et qui ne prête pas attention à qui il affronte du moment qu'il aide son Bro. Un Bro ne recherche pas de nouveaux alliés quand ça va mal, il garde son honneur et sa dignité, et se bat contre tous.
Mais l'UK, quel bel endroit : quand ils gagnent ils sont la plus grande nation que personne ne peut battre, mais quand ils perdent "lol, vous avez encore gagné un pauvre pays, bien joué!". Il y a quelques jours, nous avons eu écho des mensonges de Jamesw à sa peuple, par exemple, il revendiquait "tout EDEN/Terra est en train de nous attaquer, c'est pour ça que nous ne pouvons pas gagner".
Mon cher peuple anglais, je veux vous informer que vos batailles n'étaient
jamais
une priorité dans notre alliance, ni les canadiens, ni les irlandais n'eurent besoin d'aide. Le Canada sentait qu'il n'avait pas tant besoin d'aide pour battre l'UK et c'était le cas. Mon cher Jamesw, je sais que tu nous blâmes pour dissimuler vos échecs et vos pertes, mais ne mens pas à ton propre peuple, garde la tête haute, la vie continue, et il y aura d'autres occasions pour perdre encore plus de ton pays.
Note:
En réalité, Terra s'est battue pour libérer la France et le Brésil, et donnons un coup de main à l'Argentine quand nous le pouvons, pas dans vos batailles.
Mais si vous voulez mon humble avis, je vous dirai pourquoi vous avez perdu toutes vos régions UK. Voyez-vous, c'est le genre de choses qui se passent quand vous changez d'alliés comme de chemises. Combien de fois avez-vous changé d'alliés cette année? Trois fois peut-être? Vous appelez ça pragmatisme, mais c'est juste une autre façon de vous dire que vous êtes des traitres.
Avec le changement d'alliance le plus récent que vous avez fait, il semble que ceux vers qui vous vous êtes tournés vous ont déjà lâché. Vos nouveaux alliés se battent pour eux-mêmes pendant que votre nation se fait merveilleusement ravager par les forces irlandaises.
Le cours de la vie n'est-il pas un long fleuve tranquille ?
J'imagine la réaction d'un brit' en lisant ça "U TERRA, WEAK ALLIANCE, WE STRONG, HAIL ONE". Soit, vous pouvez HAIL ONE autant que tu le veux, mais jamais vous ne serez ONE, vous devrez vous contenter d'être
des citoyens de seconde classe
.
forever alONE Uk.
erin go bragh
Brozil
HUEAHUAHUAHUAHUE
Ils reviennent sur la carte. Chaque jour Brozil regagne des régions et récupèrent leur
mojo.
L'Espagne a été mise en déroute une fois, deux fois, trois fois... et cette tendance dans les jours à venir. Nos félicitations au peuple brésilien qui est restée déterminée et forte, particulièrement depuis la mort de mulauca, qui était un ami pour nous tous, nos plus sincères condoléances.
Vous n'êtes pas seuls, Brozil.
France
Vous êtes de retour sur la carte, ce qui est une super nouvelle pour tout le monde. La France a été un allié formidable, et nous poursuivrons notre travail pour récupérer autant de régions que nous pourrons pour vous. Et avec le peuple français je sais que c'est un objectif envisageable, comme vous nous l'avez prouvé vous-mêmes plusieurs fois face à une épreuve semblant impossible.
Ça ne nous posera pas de problème combien de fois la Pologne vous déclare comme natural enemy, nous resterons à vos côtés, autant de fois qu'il le faudra contre tous.
Hongrie
Hungary's Economy
Je vous laisserai y penser pendant quelques temps.
ONE
Chacun (amoureux de ONE) se dit "houlala, vous gagnez une bataille et vous pensez que vous êtes les meilleurs" "houlala, ONE est plus puissante, ils ont plus de régions" "houlala, ONE est organisée"
1.- Nous avons gagné "une bataille", et même plus que ça, nous sommes en train de gagner un bon paquet de bataille
s
. Qu'est-ce que ONE a gagné en plus de ces batailles inutiles au Mexique? Combattre INCI?
2.- Bien, maintenant ONE a plus de régions, soit je l'admets, mais avez-vous seulement jeté un coup d'oeil à qui possède ces régions? Pologne, Espagne, Hongrie (sans les bonus, lolz), Pologne, Pologne...
Exactement, GENTLEMEN
Par ailleurs, qui est celui qui a conquis les régions parce que ses petits frères ne pouvaient pas les garder? La même réponse:
Junior
3.- Si ONE est organisée... pourquoi l'Espagne se bat dans les RW argentines (quand ils pouvaient les perdre et ré-attaquer par une guerre directe) particulièrement à un moment où la Hongrie perdait TOUS ses bonus? Et c'est juste un exemple de nombreux cas.
ONE pourrait potentiellement avoir TOUT ce p*tain de monde sous son control avec de bonnes organisation et coopération entre ses pays, mais bien sûr cela n'aura jamais lieu quand vous unissez tous les pays qui carressent leurs égos 24/7 dans la même alliance. Même si vous aimez ça ou pas, ONE tombera, c'est juste une question de temps.
Les fissures apparaissent.
Elles deviennent plus profondes.
Et elles déchireront ONE.
Sincèrement,
Terra HQ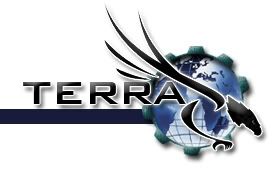 [PT]
Oi Terra,
Bem bem bem... temos muitos problemas para falar hoje. Vamos começar com o Reino Unido.
Reino Unido
Olá Reino Unido, há tanto tempo. Para ser honesto, é apenas porque ninguém reparou em vocês durantes estes meses visto que não fazem nada de interessante. Mas, não é aí que quero chegar. Gostava de vos apresentar uma coisa chamada
Irmão.
Um irmão é aquele alguém que vos ajuda aconteça o que acontecer, e não quer saber quem tem de enfrentar pelo caminho desde que ajudem o seu Irmão. Um irmão não procura novos aliados quando as coisas correm mal, ele maném a sua honra e diginidade e luta contra todas as probabilidades.
Mas Reino Unido, que lindo lugar, quando ganham são a maior nação de todas que ninguém consegue vencer, mas quando perdem "lol, ganharam contra um país fraco, bem jogado!" Nos últimos dias, temos ouvido rumores que Jamesw tem estado a mentir aos seu povo, por exemplo, ele a dizer que "toda a EDEN/Terra estão a lutar contra nós e é por isso que não ganhamos".
Meus caros Britanicos, Eu quero informar-vos que as vossas batalhas
nunca
foram um prioridade na nossa aliança, nem os Canadianos nem os Irlandes pediram qualquer tipo de ajuda. Canada sentiu que não precisas de ajuda para vencer o Reino Unido e estava correcto. Meu caro Jamesw, Eu sei que nos culpas a nós para esconder os teus falhanços e derrotas, mas não mintas ao teu povo, queixo erguido, a vida continua, e haverá tempo para perder mais do teu país mais tarde.
Nota:
Na verdade, Terra tem estado a lutar pela liberdade de França e Brasil, e a ajudar a Argentina quando podemos, não nas vossas batalhas.
Mas se quiserem a minha humilde opinião, Eu digo-vos o porquê de estarem a perder todas as vossas regiões. Como podem ver, este tipo de coisas acontece quando se muda de aliados o mesmo número de vezes que se muda de roupa interior. Quantas vezes é que mudaram de aliados este ano? Três vezes talvez? Vocês chamam-no pragmatismo, mas é mesmo apenas uma maneira diferente de dizer que são traidores.
Com a mais recente mudança de aliança que fizeram, parece que já deu em falha. Os vossos novos aliados estão a lutar por eles próprios enquanto a vossa nação está a ser magnificamente assalta pelas forças Irlandesas.
O karma é lindo não é?
Eu consigo imaginar a reacção de um Britanico quando lê isto "VOCÊS TERRA, ALIANÇA FRACA, NÓS FORTES, VIVA ONE" Claro, voçês podem dar VIVAS à ONE as vezes que quiserem mas nunca serão parte da ONE, terão de se contentar sendo
cidadões de segunda categoria
,
forever alONE Uk.
erin go bragh
Brasil
HUEAHUAHUAHUAHUE
Eles estão de volta no mapa. Brasil está a reconquistar regiões a cada dia que passa e começa a ter de volta o seu
mojo.
Espanha, foi derrotada uma, duas, três vezes... e esta moda vai continuar nos próximos dias. Os nossos parabéns para os Brasileiros que se têm mantido determinados e fortes, especialmente desde a morte de mulauca, que era amigo de todos, as mais profundas condolências.
Não estão sozinhos Brasil.
França
Estão de volta ao mapa, o que são boas notícias para todos. França tem sido um grande aliado, e vamos continuar a trabalhar para recuperar o máximo de regiões possíveis. E com o povo Francês, Eu sei que isto é um objectivo plausivel, como têm mostrado várias vezes face a uma tarefa que parecia impossível.
Não nos interessa as vezes que a Polónia vos declara como ínimigo natural, estaremos ao vosso lado, ombro a ombro, contra todas as probablilidades.
Hungria
Economia da Hungria
Vou vos deixar a pensar nisto por um bocado.
ONE
Todos (amantes da ONE) estão a dizer "meh, ganharam uma batalha e pensam que estão melhores" "meh, ONE é mais poderosa, têm mais regiões" "meh, ONE tem organização"
1.- Nós ganhámos "uma batalha", e até mais do que isso, temos ganho uma multitude de batalha
s
. O que é que a ONE tem ganho ultimamente para além daquelas batalhas inúteis no México? A lutar contra a INCI?
2.- Neste momento, ONE tem mais regiões, claro que admito isso, mas já repararam quem tem essas regiões? Polónia, Espanha, Hungria (sem bónus, lolz), Polónia, Polónia...
Exacto, CAVALHEIROS
Mais, quem é que tem estado a conquistar todas essas regiões porque os irmãos mais pequenos não as conseguiram manter? A mesma resposta:
Junior
3.- Se a ONE tem organização... porque é que Espanha está a lutar nas RWs Argentinas (quando poderiam perde-las e re-atacar Argentina por guerra directa) especialmente quando a Hungria está a perder TODOS os seus bónus? E isto é apenas um exemplo de muitas situações.
ONE podia potencialmente ter TODA a m*rda do mundo sob controlo com boa organização e cooperação entre os seus países, mas claro que isto nunca vai acontecer quando se une todos os países que vazem festas ao seu ego 24/7 debaixo da mesma aliança. Quer gostem quer não, ONE vai cair, é apenas uma questão de tempo.
Os buracos estão à mostra.
Eles estão a ficar mais fundos.
E eles vão dividir a ONE em bocados.
Cumprimentos,
Terra HQ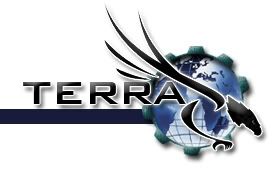 Здравствуй терра
Так так так, у нас сегодня предостаточно тем для обсуждений, и начнём, пожалуй, с Британии.
Великобритания
Мы немножко отстранились от Британии. Но это всё потому, что никто её не замечал за последние пару месяцев и вы не втягивались ни в какие авантюры. Однако послушайте. Я бы хотел вам представить нечто под названием Братство. Братство – это сила, которая заступится за вас, что бы не случилось и с каким врагом бы им не пришлось сражаться пока она выполняет Братский долг. Брат не переметнётся и не станет искать новых друзей, даже если дела совсем плохи, Братство отважено и бесстрашно и не имеет значения кому оно противостоит.
А вот Британцы, какого то хутора, ведут себя по-другому: пока они выигрывают – они самая великая нация и все целую им ноги, однако как только пахнет их поражением можно пронаблюдать следующее «лол! Ну дак конечно, против слабых переть – это по-мужски, молодцы, нечего сказать ». А за последнее два дня мы просто оглохли от лживых обвинений Jamesw – а, например таких «эден и терра приложили все усилия для борьбы с нашей великой нацией, поэтому шансов на победу у нас просто небыло»
Мои дорогие британцы, честно говоря, ваши битвы никогда не являлись приоритетными для нашего альянса, как канадцы так и ирланцы, не нуждались ни в какой помощи. Канада чувствовала, что спокойно может вынести Британию без крупного вмешательства союзников и это было верное решение. Мой дорогой Jamesw, не ругайся на нас, что мы выставили тебя как неудачника и лузера, по крайней мере не ври хоть своим людям, не отчаивайся, жизнь продолжается, и поверь нам придёт время ещё большего краха твоей страны.
На заметку: на самом деле терра сражалась за освобождение Франции и Бразилии, местами помогая Аргентине, на вас, дорогие англичане, мы не обращали внимания.
Хотите знать моё личное мнение – ну поехали. Сейчас я расскажу вам почему Британия профукала все свои регионы. Понимаете, такое происходит, когда кто-то начинает менять своих союзников чаще чем нижнее бельё. Сколько раз в этом году вы меняли своих союзников? Три, если не ошибаюсь. Вы называете это прагматизмом, но это называется толстое предательство.
После того, как вы предали так много союзников пора бы уже заметить, что схема пришёл-поел-ушёл себя не оправдывает, слишком много недовольных. Ваши новые друзья сражаются исключительно за свои собственные страны, в то время пока вас не напрягаясь выпиливают Ирландские военотряды.
Вот такая будет реакция еангличанина на фразу «Вы, Терра – слабый альянс, а мы Мощный, СЛАВА ONE!» Вы конечно можете прославлять One но частью его вы стать не сможете, Вы будете колонией, страной второго мира, а то и третьего.
Forever alONE UK
Бразилия
УРААААААААААААААА!
Бразилия вновь появилась на картах. С каждым днём она отвоёвывает новые регионы, приближаясь к своим естественным размерам. Испания была разбита, дважды разбита, трижды, четырежды … и это будет продолжаться ещё долгое время пока от Испании не останется и следа. Мои поздравления всем бразильцам которые выдержали оккупацию, особенно после смерти mulauca, он был для нас близким другом, весная ему память.
Франция.
Вы вернулись на карту. Это неожиданное событие потрясло всех. Вы хороший союзник. Вы решали великие задачи и справлялись с неразрешимыми проблемами. Вы ставили невообразимые цели и выполняли неисполнимые задания.
И не важно сколько ещё раз Лольша объявит вам НЕ, знайте, на нас можно положиться, и пох на всё.
Венгрия
http://www.erepublik.com/en/country/economy/Hungary
Дайте немного подумать.
Оне
Каждый (кто лежит под Оне) скажет «ха, вы выиграли битву и вы считаете себя королями?» «ха да Оне просто круче, у них больше регионов» «ха, у Оне умопомрачительная организованность»
1) мы выйграли не просто битву а одну из самых эпичных. А что же, позвольте узнать, выиграл Оне, помимо мексиканской кампании? битву INCI?
2) да, на данный момент у Оне больше регионов, но кому они принадлежат? Лольша, Испания, Венгрия(без бонусов, лол) Лольша Лольша Лольша… Точно, парень
Плюсом, кто захватывает регионы потому что их младший брат не может? Ответ тот же – Лольша.
3)у Оне мощная организация. Почему тогда испанцы били в РВ Аргентины, когда можно было добиться это обычной атакой, и это в то время, когда Венгрия потеряла все свои бонусы.
Оне без проблем может захватить весь этот грёбанный мир, со своей структурой и общением стран, но этого не произойдёт пока ЧСВ всех лизоблюдов будет укрепляться с каждым днём. Хотите вы этого или нет, ОНЕ рухнет, вопрос лишь времени.
Тогда всё прояснится.
Оне упадёт ещё ниже.
Они все порвут друг друга на части.
С уважением Terra HQ.
Post your comment
What is this?

You are reading an article written by a citizen of eRepublik, an immersive multiplayer strategy game based on real life countries. Create your own character and help your country achieve its glory while establishing yourself as a war hero, renowned publisher or finance guru.