Day 1,800, 08:11
•
Published in Hungary
•
by Konyaistvan
[MoFA Macedonia] A Macedón - Moldáv kapcsolat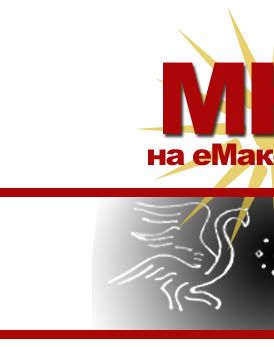 A Moldáv köztársaság a CoT szövetség tagja egy ideje, mely ország MPP-ket köt az ex-ONE országokkal is.

Először neutrális volt a viszonyunk, de az elmúlt napokban mindkét ország megmutatta, hogy tudnak együtt dolgozni a csatamezőkön, és hogyan tudják egymást segíteni.

Ámbár Moldova lakosság nem épp sok, harcol értünk mindennel ami a keze ügyébe kerül, és képesek nekünk asszisztálni a legkeményebb időkben is.

Minden Macedón nevében mondom: Köszönjük Moldova!o7

Sosem felejtjük mit tettek értünk a szövetségeseink, és vissza fogjuk fizetni a kölcsönt, nem számít, hogy jó vagy rossz a helyzet, mindíg veletek leszünk!

Továbbá a Macedón kormány úgy határozott, hogy étellel segíti a Moldáv bébiket. Összegyűjtöttük a kenyér adományt, az egyetlen dolog ami még hátra van, hogy a Moldáv kormány megmondja, kinek küldjük az ellátmányt, aki majd tovább küldi a bébiknek.

Reméljük barátságunk örökké tart.

Hail Republic of Macedonia!
Hail Republic of Moldova!





Forrás: MoFA Macedonia
Post your comment
What is this?

You are reading an article written by a citizen of eRepublik, an immersive multiplayer strategy game based on real life countries. Create your own character and help your country achieve its glory while establishing yourself as a war hero, renowned publisher or finance guru.