Day 1,838, 10:36
•
Published in Germany
•
by Auswaertiges Amt
Hallo eDeutsche Bürger und Bürgerinnen!
Heute stellen wir euch die Allianzen der eWelt vor.
EDEN:
EDEN ist die derzeit älteste Allianz in eRepublik. Gegründet wurde EDEN im September 2009 von Finnland, Kroatien, Norwegen, Polen, Rumänien, Spanien und Schweden. Zu Beginn war Deutschland verfeindet mit EDEN, was sich erst Anfang 2011 änderte, als Polen die Allianz verließ und TERRA gegründet wurde.
Zu Beginn war der Hauptkonkurrent EDENs die Allianz PEACE GC und dann deren Nachfolger PHOENIX. Anfang 2011 wurde das weltweite Allianzgefüge mit der Gründung der Allianzen TERRA und ONE durcheinandergewürfelt. So verließen die Gründernationen Polen und Spanien die Allianz, während mit Bulgarien und der Ukraine ehemalige Feinde und PHOENIX-Mitglieder beitraten.
Vor kurzem erlebte die Allianz eine Krise, als EDEN-Mitglied Israel von den verbündeten Türken angegriffen wurden.
Im Moment befindet sich EDEN im Krieg mit CoT, wobei hier der Hauptaugenmerk auf Griechenland und Südamerika liegt. Desweiteren wurde vor ein paar Tagen das EDEN-Mitglied Taiwan von den Brasilianern angegriffen, die nun auch von den USA unterstützt werden.
EDEN besitzt ausserdem noch eine Tochterallianz, in der die "Trial member" untergebracht sind.
derzeitige Mitglieder:
Trial members:
ehemalige Mitglieder:
Kanada versucht im Moment, EDEN wieder beizutreten.
ABC:
Die Allianz Baltischer Nationen wurde im März 2011 gegründet. Davor waren die drei Länder oft in unterschiedlichen Allianzen, was zu Konflikten geführt hatte. Mit dem Kollaps von PHOENIX entschieden sie sich dazu, sich zusammenzuschließen. Seitdem hat die Allianz mehrere Kriege geführt, hauptsächlich gegen Weißrussland und die Allianz Asgard.
Mitglieder
:
CoT:
Die Allianz Circle of Trust wurde im Juni diesen Jahres gegründet, nachdem Bulgarien und Chile ihre Allianzen EDEN und TERRA aufgrund von Unzufriedenheit verlassen hatten. Mit der Zeit traten mehrere kleine Länder der Allianz bei und vor kurzem auch Indonesien und Mazedonien.
Chile war von Argentinien aus Südamerika nach Ozeanien vertrieben worden, wo sie dann Australien lange Zeit besetzt hielten. In letzter Zeit ist es den Chilenen gelungen, einige ihrer Heimatregionen zurückzuerobern, dabei mussten sie dann aber auch Niederlagen an der australischen Front entgegennehmen.
Mitglieder:
Trial member:
Asgard:
Asgard wurde im August 2012 von Finnland und Schweden gegründet, die Zielsetzung ist dabei der von ABC sehr ähnlich, es geht um Verteidigung und Steigerung der regionalen Bedeutung.
Unter anderem zusammen mit Deutschland haben die Skandinavier bereits gegen ABC und auch Polen Kriege geführt.
Mitglieder:
ex-ONE/TWO:
ONE wurde im März 2011 von Polen, Serbien, Spanien und Ungarn gegründet. In den folgenden Monaten sammelten sich einige Unterstützer der Allianz, unter ihnen Großbritannien, Schweden und Indonesien. Am 4. August 2012 wurde die Allianz offiziell aufgelöst, ihre Mitglieder arbeiteten aber weiterhin zusammen.
Die Angriffe ONEs hatten damals dafür gesorgt, das sich TERRA und EDEN zusammenschlossen.
Mit dem Ende CTRLs arbeiten die ehemaligen ONE-Nationen nun wieder stärker zusammen, weshalb man inzwischen von einer neuen Allianz TWO spricht, die CoT nahestehen würde.
ehemalige ONE-Mitglieder/mögliche TWO-Mitglieder:
Nun da ihr euch etwas besser auskennt, könnt ihr
hier
an einer Umfrage zu den Allianzen und einzelnen Ländern teilnehmen. (Nur für edeutsche Bürger)
Wir suchen immer noch Botschafter
, bitte bei
Maxi Fifole
bewerben.

Hello eGerman citizens and friends from around the world!
Today we present you the alliances of the eWorld.
EDEN:
EDEN is currently the oldest alliance in eRepublik. It was founded in September 2009 by Finland, Croatia, Norway, Poland, Romania, Spain and Sweden. At the beginning Germany was an enemy of EDEN. This only changed at the beginning of 2011 when Poland left the alliance and TERRA was founded.
At the beginning the main opposing alliance of EDEN was PEACE GC and then its successor PHOENIX. At the beginning of 2011 the worldwide alliance structure was jumbled up by the founding of TERRA and ONE. So the founding members Poland and Spain left the alliance while former enemies and PHOENIX-members like Bulgaria and the Ukraine joined.
A short while ago there was a crisis when EDEN-member Turkey attacked its ally Israel.
At the moment EDEN is at war with CoT with the focus being on Greece and South America. Also EDEN-member Taiwan was attacked by Brazil a few days ago with the US about to join.
EDEN also has a secondary alliance called "Garden of EDEN" where the trial members are to be found.
current members:
Trial members:
former members:
Canada is currently trying to rejoin EDEN.
ABC:
The Alliance of Baltic Countries was founded in March 2011. Before that the three countries were usually in different alliances which often led to conflicts. With the collapse of PHOENIX they decided to join forces. Since then the alliance has fought several wars mainly against Belarus and the alliance Asgard.
members:
CoT:
The alliance Circle of Trust was founded in June this year after Bulgaria and Chile left their alliances EDEN and TERRA. Gradually several small countries joined the alliance and a short while ago so did Indonesia and Macedonia.
Chile has been chased out of South America toward Oceania by Argentina where they then occupied Australia for some time. Lately Chile managed to win back some of their original regions however they had to take several losses at the Australian front in return.
members:
Trial member:
Asgard:
Asgard was founded in August 2012 by Finland and Sweden, the objectives being quite similar to the ones of ABC, mainly defense and improving the regional importance.
Amongst others Germany helped the Scandinavians against ABC and also Poland.
members:
ex-ONE/TWO:
ONE was founded in March 2011 by Poland, Serbia, Spain und Hungary. In the following months the alliance gathered supporters like the UK, Sweden and Indonesia.
ONEs attacks were the reason for TERRA and EDEN to join forces.
On the fourth of August 2012 the alliance was officially disbanded but their members continued working together.
With the end of CTRL the former members of ONE are now working together more closely again. Therefore people are now talking about a new alliance TWO which would be close to CoT.
former ONE-members/possible TWO-members:
Now that you now a bit more about the matter you can participate in a poll about the alliances and the individual countries
here
. (only for eGerman citizens)
Greetings from your MoFA-Team (BadMax, Maxi Fifole, MMMaster)
We are still looking for ambassadors
, please apply with
Maxi Fifole
.
Offizielle Zeitungen / official governmental newspapers: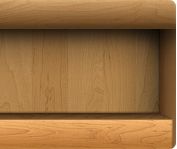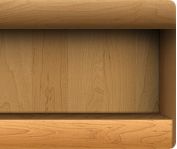 Post your comment
What is this?

You are reading an article written by a citizen of eRepublik, an immersive multiplayer strategy game based on real life countries. Create your own character and help your country achieve its glory while establishing yourself as a war hero, renowned publisher or finance guru.