Day 2,277, 10:11
•
Published in Germany
•
by Bundeswehr

This newspaper is used by the Ministry of Defence of Germany to relay orders to its citizens. Please remember to subscribe and vote this newspaper so you and other citizens always have updated orders throughout the day
Ihr wollt Krieg? Ihr kriegt Krieg!
In letzter Zeit wurde ja immer wieder die zunehmende Langeweile in Germark bemängelt. Die letzten Ideen für Kriege wurden mit großer Zustimmung im Kongress angenommen. Leider wurden diese Pläne immer wieder vereiltelt und Germark blieb ohne den langersehnten Krieg.
Da die Polen mittlerweile ihre Doppelroute mit den belgischen Regionen bilden können, ergibt sich für uns nun die Chance eines Angriffs auf Slowenien. Dazu wurde in den letzten Tagen BaWü an uns gegeben und der Kongress hat die Slowenen zum NE erklärt.
Drum erhebet eure Waffen… fahrt eure Panzer auf das Schlachtfeld und kämpft für die Union!
---
You want war? Your gonna get war!
Lately, the increasing boredom was criticized in Germark. The last idea for a was accepted with a great majority in Congress.
Unfortunately, these plans were defeated again and Germark remained without the long-awaited war.
As the Poles can now make their double route with the Belgian regions, we now have the chance to attack Slovenia. Poland gave us BaWü in the last days and the Congress has declared a Natural Enemy law on Slovenia.
So lift up your arms ... ride your tanks on the battlefield and fight for the Union!Please don't start RW's in german core regions or fight in these regions until further notice! Furthermore respect all of our active treaties while fighting. You can find all treaties right here.

Bitte startet keine Aufstände auf deutschem Gebiet oder kämpft in selbigen bis anderslautende Anweisungen kommen! Beachtet außerdem alle aktiven Verträge, wenn ihr kämpft. Ihr könnt alle aktiven Verträge hier finden.

Join a military unit!
eGermany has an official army and also several militias. Feel free to join the one you like.
eDeutschland verfügt über staatliche sowie paramilitärische Gruppen, such dir einfach die passende aus.
Militärische Einheiten von eDeutschmark [Part 1]
Militärische Einheiten von eDeutschmark [Part 2]

Eine ausführliche Anleitung in Deutsch zum Kämpfen findet ihr HIER

Dr.Schultz & MoD-Team
Offizielle Zeitungen / official governmental newspapers: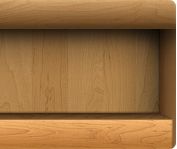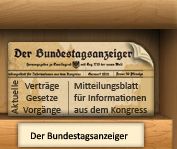 Post your comment
What is this?

You are reading an article written by a citizen of eRepublik, an immersive multiplayer strategy game based on real life countries. Create your own character and help your country achieve its glory while establishing yourself as a war hero, renowned publisher or finance guru.