Day 1,816, 08:58
•
by jose 97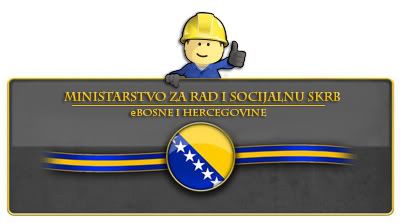 Ministarstvo za Rad i Socijalnu Skrb eBosne i Hercegovine organizuje podjelu hrane i oružja za sve gradjane i gradjanke eBosne i Hercegovine.
1. Podjela
- 50 Q5 hrane
- 5 Q6 tenkova

2. Uslovi su:
-eBiH državljanstvo
-Level 30 i niže
-Javite se u komentaru i napišite "Hrana i oružje"
---
---
Donacije
Donacije su vrlo važna stvar za ovo ministarstvo i pozivamo sve igrace koji mogu pomoci.
Sva donirana sredstva ce biti utrošena na kraju mandata .
Primaju se novcane i materijalne donacije.
Ako želite donirati molim vas da u komentar nakon donacije upišete log o donaciji. (Successfully transferred ///// item(s) to /////. )

Ovdje možete pogledati sve donacije od igraca:

http://tinyurl.com/brzmvs4

Sve donacije slati na ovaj račun :

http://www.erepublik.com/en/citizen/profile/2487041


Donacije se bilježe na spreadsheet-u koje ce moci direktno pratiti Predsjednik i ostalo građanstvo.

---
---
Ured Predsjednika eBosne i Hercegovine
Novine ministarstva za obrazovanje eBosne i Hercegovine za sve turtorijale
Ministarstvo informisanja eBosne i Hercegovine
Chat eBosne i Hercegovine
Chat za ebebe
S poštovanjem vasi Ministri RiSS
Ermin_ze
samiR 97
Post your comment
What is this?

You are reading an article written by a citizen of eRepublik, an immersive multiplayer strategy game based on real life countries. Create your own character and help your country achieve its glory while establishing yourself as a war hero, renowned publisher or finance guru.