Day 1,818, 09:27
•
Published in France
•
by J35000
Scroll down for english version
*** Version Française ***
Bonjour à tous et à toutes,
Au sommaire aujourd'hui :
1 - L'Asie et ses îles
2 - L'Australie et ses copains
3 - La pensée du jour
4 - Bonus
Allez hop ! Embarquez, attachez vos ceintures, direction l'Asie.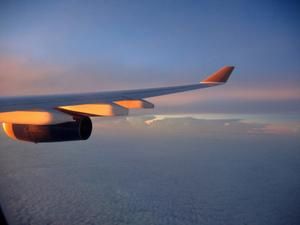 Petite vue de l'avion
1 - L'Asie et ses îles
Une des choses frappantes quand on regarde la carte, c'est la perte de terrain de la Thailande face à la Croatie. Les croates, partis depuis plusieurs semaines et même mois en Inde grâce à l'airstrike, semblent installer en Asie.
L'Indonésie domine outrageusement cette partie du Monde et récupère des territoires chiliens, américains et taïwanais tout en perdant Peninsular Malaysia qui passe ainsi aux mains de ses propriétaires initiaux ; la Malaysie.
La meilleure opération de la semaine peut-être attribuée à l'Indonésie qui réalise un parcours quasiment sans fautes.
2 - L'Australie et ses copains
Je tiens d'abord à dire que cette phrase est à la fois ironique et vraie et par ailleurs, je rajoute :
33-6 :twisted
L'Argentine, bien décidée à venir aider sa copine australienne, part en campagne contre la Nouvelle Zélande pour s'installer en Océanie.
L'objetcif de l'Argentine était bien sur d'aider les australiens à se libérer du joug chilien.
Le chili, qui était parti visiter un peu les Etats Unis, se voit contraint de revenir pour assurer la défense de ses terres.
Grâce à la prise de la Tasmanie par l'Australie, cette dernière recouvre un territoire et peut envisager un meilleur futur. Le Chili, nation majeure de l'eMonde, pourrait bien se retrouver sans territoires le 25 novembre prochain si l'Argentine et l'Australie continuent sur ce rythme.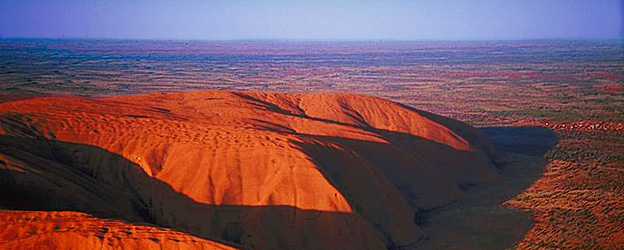 La vue de l'hôtel o/
Voilà, déjà la fin de ses analyses, très courtes me direz-vous ( qui a dit CMB ?!? ).
On passe à la rubrique suivante et vous aurez le droit à un petit bonus ( deux mêmes ).
3 - La pensée du jour
Dans les souvenirs d'enfance de chaque bon cuisinier se trouve une grande cuisine, une cuisinière en marche, un gâteau qui cuit et une maman.
~~Barbara Costikyan~~
Miam !
4 - Bonus
Cette nuit en cherchant des vidéos marrantes sur youtube, je suis tomber sur un chef d'oeuvre de l'art moderne, la nouvelle vague du théâtre.
Franchement, c'est ridicule
Eh bien merci à vous, comme d'habitude si ça vous a plu, laissez un petit vote et un abonnement si ce n'est pas déjà fait et si vous le désirez, partager l'article sur vos feeds. Merci à ceux qui le feront.
Regarde moi bien dans les yeeeeux. LES YEUX J'AI DIT !
Bye Bye,
J35000
*** English Version ***
To the contents today:
1 - Asia and its islands
2 - Australia and her friends
3 - The day thought
4 - Bonus
Hurry hup ! Embark, fasten your seat belt, direction Asia !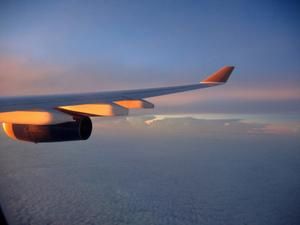 The view in the plane
1 - Asia and her islands
One of the striking things when we look at the map, it's the loss of territories by Thailand against Croatia. Croatians, left for several weeks, thanks to the airstrike, went in India and now, they looks seriously innstalled in Asia.
Indonesia dominates extravagantly this part of the eWorld and gets back Chilean, American and Taiwanese territories but they lost Peninsular Malaysia against Malaysia.
The best operation of the week awarded in the Indonesia which realizes a route almost without faults.
2 - Australia and her friends
First thing, this sentence is ironic and true in the same time.
Argentina, decided well to come to help her Australian friend, launches a campaign against New Zealand to settle down in Oceania.
The objective of Argentina is to help the Australian to release itself from the Chilean yoke.
Chile, which had left visiting a little United States, is obliged to return to assure the defense of its lands.
Thanks to the taking of Tasmania by Australia, she recovers a territory and can envisage a better future. Chile, one of majors nations of the eWorld, could indeed find itself without territories on November 25th if Argentina and Australia continue on this rhythm.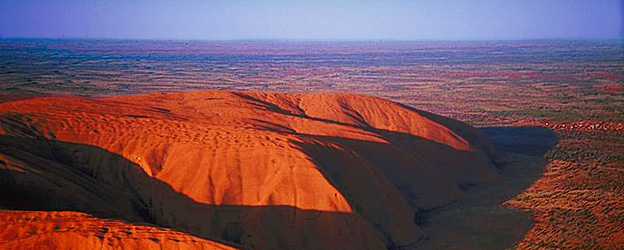 The motel's view
It's already the end of this analysis, very shorts. I know.
We pass in the following section and you will have the right for bonuses.
3 - The day thought
In the memories of each good cooker, there is always a large kitchen, a gas or electric cooker in functioning, a cake wich cooked and a mummy
~~Barbara Costikyan~~
Gooooood !
4 - Bonuses
This night by looking for funny videos on YouTube, I am to fall on a masterpiece of the modern art, the new wave of the theater...or not.
What the f*** ?
Well thanks to you, as usual if that pleased you, leave a vote and a subscription if it is not already made and if you wish it, you can share the article on your feeds. Thanks to those who will make it.
Look at me in my eyes. I SAID IN MY EYES !
Bye Bye,
J35000
http://www.erepublik.com/en/article/-fr-en-warfare-observations-and-epic-wtf-guy--2155257/1/20
Happy Birthday
Bis Bis
Post your comment
What is this?

You are reading an article written by a citizen of eRepublik, an immersive multiplayer strategy game based on real life countries. Create your own character and help your country achieve its glory while establishing yourself as a war hero, renowned publisher or finance guru.