Day 1,907, 02:20
•
Published in Lithuania
•
by pantera7
Taigi taigi, kas nematėt arba pamiršote primenu:

RYTOJ, Šeštadienį, Vasario 9d. ~19val. darome mytą Kaune senamiestyje, Shamrock'e.



Susitikimą organizuoja ir inicijuoja senas, nusipelnęs ir visaip gerbiams Nexrow.
Pirmas myto straipsnis
Antras straipsnis

Kviečiame visus kurie dar dvejoja, kurie neserga, kurie viešės laikinojoje sostinėje ir t.t.

Tikiuosi nepasididžiuosite ir mielai prisijungsite;)

Dėl detalesnės informacijos rašykite tiek man, tiek Nexrow į PM ar skype.


p.s. bus naujas eLietuvos CP tai argi nesinorėtų su juo įdėmiau susipažinti? Jau nekalbu apie kitus pasižadėjusius pasirodyti - Nacionalistas, Architektas, Josef Terboven, minėtas Nexrow ir t.t.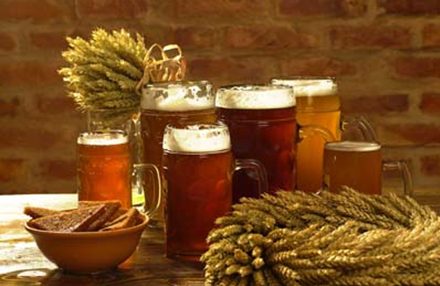 Post your comment
What is this?

You are reading an article written by a citizen of eRepublik, an immersive multiplayer strategy game based on real life countries. Create your own character and help your country achieve its glory while establishing yourself as a war hero, renowned publisher or finance guru.