Day 1,589, 13:17
•
Published in Germany
•
by Kulturstaatsministerium
***English version below
***Hrsgg. von Zware Shag, Wonne und Kwakie.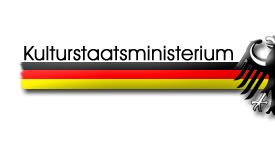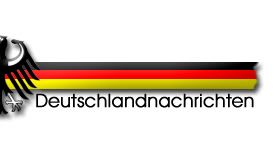 Inhalt:In eigener Sache
Verstärkung im MoINF
Kampfempfehlungen
Anweisungen
Innenpolitik
Impeachment - Neuer Präsident
Auch Dänen wählen
Kongresswahl
Präsidentenwahl am 05.04.2012
Außenpolitik
Verlust von Hovstadten/Tirol
Lerne dein Terra kennen
Die Weltkriegslage
Community
MoC-Bericht
Haxballtunier
Ein ehemaliger eDeutscher stellt sich vor
Erstausgabe:
13:22 Uhr eRep-Zeit
Kritik, Wünsche, Anregungen? Schreib dem Kulturstaatsministerium eine PM, hinterlasse einen Kommentar oder besucht uns im Channel #dnews!

Verstärkung fürs MoInf
Nachdem die Deutschlandnachrichten in der Vergangenheit von Kwakie alleine bewältigt wurden und entsprechend selten erschienen, erhielt das Informationsministerium nach der Amtsübergabe durch KTTRS jetzt Verstärkung durch Wonne und Zware Shag. Wir hoffen, dass diese kleine Aufstockung hilft und wir euch in Zukunft öfter informieren können.

eDeutschland braucht eure Hilfe!
Kämpft nach den Empfehlungen der
Wehrverwaltung
. Besonders in Kriegszeiten ist es wichtig, möglichst koordiniert zuzuschlagen. Beachtet deshalb unbedingt die Anweisungen!
Solltet ihr euch in einem Paramilitär angemeldet haben, ist es ratsam auf deren aktuelle Befehle zu achten. Sollten diese fehlen, empfiehlt es sich die Befehle der Wehrverwaltung anzunehmen.

Impeachment
Nachdem DeathmanRSF, der am 5. März gewählte Präsident eDeutschlands, seit Beginn seiner Amtszeit immer wieder in der Kritik stand, kam es zu einem
Impeachment
. Gründe dafür sind sicherlich in den zuletzt immer mehr Überhand nehmenden öffentlichen Streitigkeiten einiger Minister, dem Rücktritt anderer und dem oft kritisierten Führungsstil zu suchen. Die Amtsgeschäfte übernimmt KTTRS, welcher
hier
einige Worte zu seiner Amtsübergabe sagt.
Die Diskussion, welche letztlich im Impeachment mündete, könnt ihr
hier
nachlesen.
Auch Dänen wählen
Oftmals etwas stiefmütterlich behandelt, wollen wir an dieser Stelle darüber mahnen, dass es durchaus auch einmal vorkommt, dass die Sicht unserer dänischen Mit-Unioner vernachlässigt wird. In
ihrem Artikel
erinnert sie uns noch einmal daran in welcher Situation die Dänen der Union beigetreten sind. Dieser Artikel soll stellvertretend für eines stehen: Nur zusammen sind wir stark. Außerdem zeigt er wie bedeutet das Wahlrecht eines jeden Bürgers ist.
Kongresswahl
Die Kongresswahl vom Sonntag verlief größtenteils problemlos. Serbische PTOler konnten erfolgreich herausgeblockt werden und somit nicht zur Wahl antreten.
Die Ergebnisse seht ihr
hier
. Wir wünschen allen gewählten Vertretern ein glückliches Händchen in ihren Entscheidungen.
Präsidentenwahl am 05.04.2011
Kaum ist eine Wahl vorüber steht die nächste vor der Tür. Am 5. April wird einer neuer Staatspräsident gewählt. Über die Kandidaten werden wir euch voraussichtlich in der nächsten Ausgabe informieren.

Verlust von Hovedstaden und Tirol
Während die Wahl problemlos ablief, musste eDeutschland vorgestern einen schweren Schlag auf dem Schlachtfeld verkraften.
Trotz der Verteilung von Ausrüstung sowie dem Anheuern mehrerer starker ausländischer Militäreinheiten gelang es nicht Tirol zu halten.
Während ein Großteil der Kräfte in Tirol gebunden war, gelang es Widerständlern auch die dänische Region Hovedstaden zu übernehmen.
Mit Tirol geht eDeutschland eine Deer-Bonusregion verloren und eine Rückeroberung scheint momentan unwahrscheinlich.
Optimistischer kann man hierbei in Richtung Hovedstaden blicken: Aktuell wird Dänemark zum Natural Enemy erklärt und die Rückeroberung Hovedstadens somit vorbereitet. Mehr Informationen gibts im
zugehörigen Artikel des Präsidenten
.
Lern dein TERRA kennen
In ihrem mittlerweile schon
dritten Teil
präsentiert das Außenministerium euch regelmäßig wichtige Persönlichkeiten aus allen Mitgliedsstaaten unserer Allianz Terra [im Speziellen: Es sind bisher immer Kabinettsmitglieder gewesen], redet mit ihnen über das Verhältnis zu unserer Union und befragt sie über die aktuellen Geschehnisse aus aller Welt. Im
aktuellen Interview
gibt's die Weisheiten des russischen Verteidigungsministers Axithe zu bestaunen. Die ersten beiden Interviews wurden mit Vertretern der
USA
und
Zypern
geführt.
Weltkriegslage
→
Europa
Spanien konnte mit der Hilfe Mazedoniens bereits mehr als die Hälfte seiner Regionen befreien und somit das Terra-Mitglied Brasilien komplett aus ihren Kernregionen vertreiben. Des Weiteren hat Serbien, das ebenso wie Mazedonien über Albanien und Italien nach Westeuropa drängt, Seine Offensive auf Frankreich begonnen. Nach ersten Erfolgen unserer französischen Freunde, mussten sie heute eine herbe Niederlage durch den Verlust von Rhone Alps hinnehmen. Damit beginnt die seit Wochen und Monaten herrschende Dominanz Terras in Westeuropa und damit auch Deutschlands Sicherheit zu bröckeln.
Im Norden konnte sich Schweden [aktueller Stand] fast komplett befreien. Die einzige Region, die derzeit noch von Russland belagert wird, das auch Norwegen komplett besetzt hält, ist Bohus im Südwesten unseres nördlichen Nachbarns.
Währenddessen tobt der Krieg erneut in neuem Ausmaß auf dem Balkan. Wie man auch unschwer an den
Rankings der stärksten Kämpfer
der vergangenen Tage sehen kann, steht dabei vor allem der Konflikt zwischen Bulgarien und der Türkei [wir berichteten!] im Fokus. Dabei hat sich nun auch Griechenland mit einer Kriegserklärung gegen Bulgarien eingeschaltet und erzielte erste Erfolge durch eine Besetzung der Kernregion Plovdiv im Süden des Balkanstaats. Während der Türkei dieser Schritt ebenfalls gelang, musste sie den Verlust ihrer Verbindung zu allen iranischen Kolonien verkraften.
→
Rest der Welt
Das sonstige Kriegsgeschehen hält sich in Grenzen, da der Fokus auf oben beschriebenen Konflikten liegt. Zypern konnte den Sinai erneut besetzen, wodurch sie den Anschluss ihrer Kolonien auf der arabischen Halbinsel gewährleisten können. Kolumbien hält nun, nach ihrer Befreiung von Kroatien, Mexiko besetzt, das seine Unabhängigkeit nur kurz genießen konnte.

Haxballturnier
Leider etwas untergegangen ist am Sonntag das Haxballturnier. Anstatt der eigentlich geplanten 32 Teams meldeten sich lediglich 4 an und nur 2 ½ erschienen auch. Gespielt wurde trotzdem. Auf dem Treppchen stand das Team tmv23 - Zware Shag gefolgt von LordMcMoney-Albadon und dem MoC-Team Theobaer-Dragon77er. Das MoInf bedankt sich bei allen Teilnehmern und besonders beim MoC für die Umsetzung. Es wird bestimmt auch wieder ein nächstes Communityevent geben, also haltet die Augen offen.
Ergebnisse:
klick mich
MoC-Bericht
In ihrem
aktuellen Bericht
informiert das Communityministerium über Mentoren, NeuFög und die Erste Hilfe. Zudem werden aktuelle Zahlen zum bisher ausgezahlten NeuFög veröffentlicht. Solltet ihr in irgendeiner Weise Hilfe benötigen wendet euch an die stets hilfsbereiten Kollegen.
Ein ehemaliger eDeutscher stellt sich vor
Der ehemalige eDeutsche
biiis
erzählt
in diesem Artikel
die Geschichte eines aufregendes Jahres in eRepublik aus seiner eigenen Sicht. Man kann seinem Werdegang von eSlowenien über eDeutschland bis in die eUSA folgen. Wir wünschen ihm auf diesem Weg alles gute.
---
***English version***Published. by Zware Shag, Wonne & Kwakie.
[also a big thank you to
ilphen
who helped us out with this one]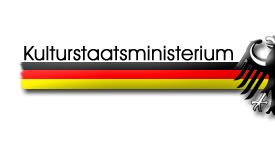 Contents:MoInf Concerns
Reinforcements for MoINF
Battle orders
Todays orders
Internal politics
Impeachment - New president
Danes are voting too
Congress elections
Presidential elections at 05th April
Foreign affairs
Loss of Hovedstaden and Tyrol
Know your Terra
War situation
Community
MoC-Report
Haxball tournament
A former eGerman introduces himself
First Edition:
13:22 Uhr ERT
Critics? Wishes? Suggestions? Comment or visit us in our IRC-Channel #dnews on irc.rizon.net!

Reinforcements for MoINF
After the D-News have been done only by Kwakie in the current term and have been rarely published therefore, the President KTTRS has decided to reinforce the MoInf with Wonne and Zware Shag. We hope this will help to provide you with more information in the future.

eGermany needs your help!!
Fight with the info from our
Wehrverwaltung (MoD-News)
. Especially in times of war it is necessary to be well coordinated. So, please read this orders and fight for Germany! If you are in another military unit, please read their orders. If your military unit does not give battle orders, please fight according our orders.

Impeachment - New president
After DeathmanRSF, the elected German President, faced criticism since the beginning of his term, he now was impeached. The reasons for the impeachment are most likely the increasing public arguments between some of his ministers, the resignation of others and his often criticized leadership. The government is now led by KTTRS, who talks about the handover in
this article.
The congress debate leading to the impeachment can be found
here.
Danes are voting too
Sometimes treated as an orphan, we would like to urge that our companions from the Danish side of the union are often neglected. In
this article
they explain the conditions which lead them to join our union. This article shows us: We are only strong as a team. Furthermore, the article explains how important every citizens vote can be.
Congress elections
There were no bigger problems during the congress elections on Sunday. All Serbian PTOers have been succesfully blocked and could not run for congress.
You can see the results of the elections
here
.
We wish all new congressmen good luck in their term.
Presidential elections at 05th April
With the congress elections in the back, the next elections are about to start: On April 5th we will elect our new CP. Information about the new candidates will be in the next article.

Loss of Hovedstaden & Tyrol
Our elections went perfectly, but we have to deal with a loss on the battlefield. Despite the fact that the German administration supplied tanks and paid some strong foreign military units, we lost Tyrol. In the struggle with Tyrol, resistance forces liberated Hovedstaden in the north. By loosing the Tyrol Germany lost its deer-bonus, a reoccupation of that region is unlikely. More optimistic are the chances in Hovedstaden: We declared our beloved union-member Denmark as our new natural enemy and the occupation of Hovedstaden can start. More about these topics in the
article from our CP.
.
Get to know your Terra
In their, by now,
third article
our MoFA introduces important people of our alliance Terra [In the first three articles they were cabinet members], talk with them about their opinions concerning Terra and asked them about the daily news in the eWorld. In the article linked above you can read the thoughts of the Russian Minister of Defense, Axithe. The other two articles are about users of
USA
and
Cyprus
War situation
→
Europe
Spain and Macedonia liberated almost half of the Spanish core regions and kicked Terra-member Brasil from their peninsula. Furthermore, Serbia tanks its way through eItaly, as does Macedonia, and started a war with France. At first our french allies and friends were able to resist the attacks, but today they lost the important region of Rhone Alps. With Serbia in western europe, the Terra-Domination of this area, and further, the security of eGermany, is in critical condition. In Scandinavia, Sweden is able to retake almost all of their core regions (As of today). The only Swedish region, which is still occupied by Russia, is Bohus. The Russian forces "annexed" Norway, too.
Besides of that the Balkan is again in flames. The
top fighter rankings
of the last days clearly shows that the conflict between ex-EDEN-Member Bulgaria and their "buddies" from Turkey are one of the most important wars at the moment.
Greece joined this conflict with a NE proposal against Bulgaria and accomplished a victory by the taking Plovdiv in the south of Bulgaria. Turkey took Bulgarian regions too, but suffered the loss of the trade route to their Iranian colonies.
→
Rest of the world
There are not many other important wars. Cyprus conquered the region of Sinai which links their core regions to their colonies in Saudi Arabia. After the long reign of Croatia in Mexico, Columbia has taken over all of the Mexican regions. So, Mexico is under occupation again.

Haxball tournament
It is a bit sad that nearly nobody noticed that there was a haxball tournament last sunday. Just 3 teams participated so we did not reach 32 teams which was the amount the ministry had planned. They played anyway. Team "tmv23 + Zware Shag" won. 2nd Place went to "LordMcMoney + Albadon". 3rd Place Team "MoC" [Theobaer + Dragon77er]. We guess that there will be such a tournament again so watch out the upcoming Germark news.
Results:
klick mich
MoC-Report
The ministry of Community informs in its
latest report
about mentoring, "NeuFög" [a law made by congress which grants new players one q2 and one q4 weapon raw company] and the "Erste Hilfe" [first aid - caring about everybodys questions]. Furthermore there is a financial report about the NeuFög-law. If there are any questions or you need help in any way feel free to ask the MoC-team.
A former German introduces himself
biiis
, a former German, writes in
this article
about playing one year in eRepublik by his own view. You can see his personal history from starting in Slovenia, heading to Germany up to joining a US military unit. We wish him all the best.
Offizielle Zeitungen / official governmental newspapers:
Der Bundesanzeiger
Auswärtiges Amt
Wehrverwaltung
BMI-Report
Deutschlandnachrichten
Bundesbank
Community-Ministerium
Terra HQ
Die eDeutschland Bibliothek / eGermany library
Wichtige Links und Guides / Important Links and Guides:
Unser Forum / Our board
Unser IRC-Channel
(#edeutschland auf
irc.rizon.net
) +
IRC-Tutorial
Erste Schritte / First Steps
Einstieg in die Wirtschaft / Economy Guide
Kampfguide / Fighting Guide
Abkürzungen / Abbreviations
Post your comment
What is this?

You are reading an article written by a citizen of eRepublik, an immersive multiplayer strategy game based on real life countries. Create your own character and help your country achieve its glory while establishing yourself as a war hero, renowned publisher or finance guru.