Day 1,541, 21:36
•
by HemanathanKumar
---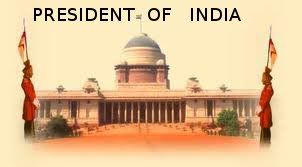 ---
Job done on Day 1540 by various Cabinet Minister and their brief report
President :
- Held discussion on Gold Loan scheme
- Discussion with MoD reagarding tracker sheet
- Had chat with US Official on MPP renewal
- Sent list for EDEN HQ for access
- Initiated process for Ambassador Program.
MoF :
- Temp Gold Loan Scheme launched.
- Approved Small Loans.
MoD :
- Talks on Damage Tracker sheet with CP.
- Orders updated as per necessasity
MoIA :
- Still working on New citizen message.
- I m still to get ambassadors list
- Also played a minor role in gold loan thing
Important Points:
1. Held taks with "Ifke" regarding Future course of TW with Thailand. Detailed talks will happen in another two days when their CP gets active again.
If anything else comes to mind, will add up later
Thanks
HemanathanKumar
Country President of India
Post your comment
What is this?

You are reading an article written by a citizen of eRepublik, an immersive multiplayer strategy game based on real life countries. Create your own character and help your country achieve its glory while establishing yourself as a war hero, renowned publisher or finance guru.