Day 2,079, 01:27
•
Published in Indonesia
•
by ABeRI-0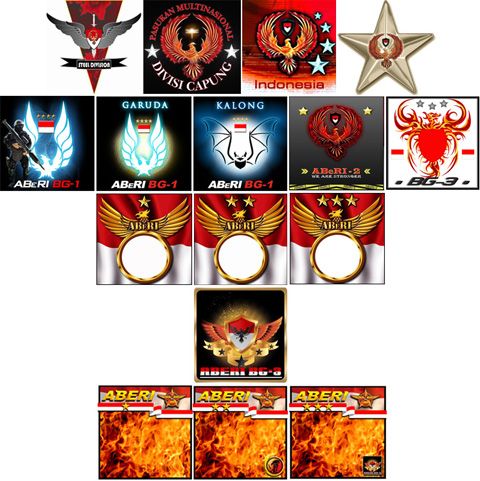 ORDER DAY 2079 :

***** HIT HARD DI NORTHERN TERRITORY *****

INI HARI TERAKHIR TURNAMEN, MAKSIMALKAN BONUS DAMAGE NATURAL ENEMY !!!

MARI KITA TUNJUKKAN KEKUATAN MILITARY UNIT ABERI DI MATA DUNIA !!!

"KAMI BUKAN HEBAT TAPI TERLATIH"

o7 eIndonesia!UNDANGAN WARBAR 2079
Untuk seluruh anggota keluarga ABeRI dan siapapun yang berdarah ABeRI di manapun kalian berada, sehubungan dengan hari ini adalah hari terakhir Military Unit Tournament, mari kita berkumpul dan berkoordinasi bersama pada WarBar ABeRI :
Hari / Tanggal : Selasa, 30 Juli 2013 (day 2079)
Waktu: 21.00 WIB (07.00 ET)
Tempat: #trisula-aberi dan markas komando ABeRI & AkaBeRI

ABeRI sebagai Military Unit no.1 di eIndonesia sudah seharusnya menunjukkan kekuatan dan kemampuannya di kancah international. Di detik-detik terakhir turnamen ini, mari kita berkoordinasi dan berkerjasama di WarBar ABeRI malam ini agar damage kita maksimal dan terarah. Dengan seluruh kemampuan kita, mari kita bersama-sama membawa MU ABeRI meraih posisi yang terbaik di tingkat dunia.
Atas perhatian dan partisipasinya kami ucapkan terima kasih.

Tertarik untuk bergabung dengan ABeRI?
Jadilah prajurit terlatih dengan kemampuan analisa war yang tepat dan mempelajari segala seluk beluk tentang game mechanic bersama ABeRI.
Ketentuan-ketentuan ABeRI dapat Anda lihat di
sini
.
Cara mendaftar dapat Anda lihat di
sini
.
ABeRI adalah MU khusus untuk orang-orang yang mementingkan sisi militer dan komunitas diatas segala-galanya. ABeRI hanya butuh
loyalitas
. Tanpa loyalitas, tak kan ada ABeRI seperti sekarang ini sejak awal dibentuk.
Warbar ABeRI
Warbar ABeRI BG-4
Training war ABeRI
Gathering ABeRI
Ngemper ABeRI
kunjungi ABeRI
disini
:
setelah masuk ke room
#aberi
, hubungi operator channel yang ada. Jika tak ada yang gubris, silahkan hubungi commander ABeRI melalui PM.
BACA JUGA:
[AKABeRI] MASUK AJA DARIPADA PENASARAN!

Kepada seluruh prajurit ABeRI:
"Komitmen anda terhadap ABeRI jauh lebih penting daripada kekuatan militer anda itu sendiri."
UTAMAKAN KOORDINASI, BUKAN AKSI!!
Sekian dan Terima kasih,
- MARKAS KOMANDO ABERI -
Tembusan:
Panglima ABeRI (PANGAB)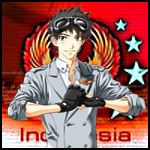 Post your comment
What is this?

You are reading an article written by a citizen of eRepublik, an immersive multiplayer strategy game based on real life countries. Create your own character and help your country achieve its glory while establishing yourself as a war hero, renowned publisher or finance guru.