Tag 1,675, 15:33
•
von GloveisLove
We have always had allies.
But how many bros do we have?
How many have stood with us and triumphed over the test of time, faced the hordes of enemy, and
stood their ground when all was lost?
My friends, there are not many nations I call,
bro,
I don't think every ally we have is bro,
many of our allies are just allies,
they
only help when it is within their interest.
This is an unhealthy relationship and mentality,
but bros do gangsta slanging gangbanging together,
and I just want to take a moment to throw up for
our bro, Canada.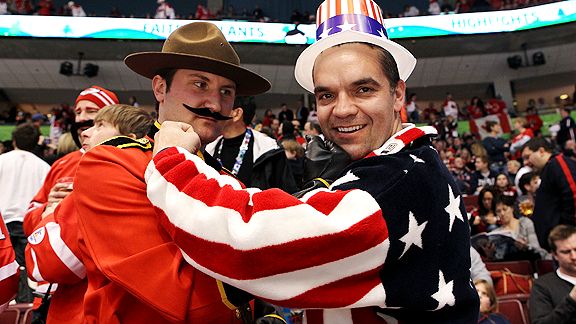 We like to joke about Canada being our top hat, we constantly threaten them with war for lulz (another real war would be really entertaining though). But truth is, Canada has always stood with us, and when either of us do something dumb, we don't point figures at each other and pull out the knives at the first chance we get. Sure they don't do billions of damage or have a large population, but they have heart and will do whatever they feel is best, despite all odds.
Canada is currently under invasion from Poland, Spain, and soon the United Kingdom.
Personally, I hope for the UK's sake they don't border us, because I can't wait to slay redcoats baby.
Canada was told not to NE Poland, or else.
What did Canada do?
Canada chose the impossible.

Canada chose to have
balls,
even if it meant death.
I
love
them for this.
Too often, we fall for the Wig trap, too often we track our alliance success based on how many bonuses we have or how much influence we can make, too often people forget that this is a
game,.
Regions will always change, but memories will remain, so remember to enjoy yourself if you want to have anything worth remembering. The game is only as good as you want it to be. The modules we are given are lackluster at best, it is up to us to fill the voids and create a plot.
Finally, I will tell you
what truly measures success: knowing that your bro will go to hell with you, smile at the devil, and be willing to go again.Our bro, Canada.
Deinen Kommentar veröffentlichen.
Was ist das?

Dieser Artikel wurde von einem Bürger von eRepublik, einem interaktiven Mehrspieler-Strategiespiel auf Basis real existierender Länder, geschrieben. Erstelle einen eigenen Charakter und verhilf deinem Land als Kriegsheld, anerkannter Zeitungsherausgeber oder einflussreicher Finanzmann zu Glanz und Gloria.