Tag 1,196, 17:44
•
von Greene12
I've been elected to the congress, roughly 3 to five days ago, the non-stop partying we do here has jostled my brains and I cannot remember. Let me now regail you with my tails of congressional mayhem and tomfoolery.

When I first arrived, I thought congress just sat around in comfy chairs and watched football. This was my initial reaction to the thought of going there: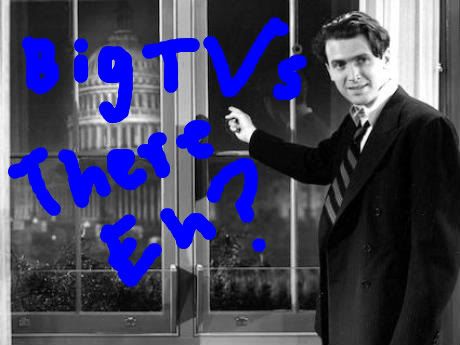 I couldn't have been more wrong, it turns out, congress is a lucrative business arrangement. It seems that citizenships are worth gold, and some congress members have been selling. We all argued about this for a little while and decided it was good. So I sold all my citizenship requests and made some dough.




This went along very well, but I still felt awfully poor. I only bagged a few dozen gold bars and i need to upgrade some companies. I thought about it for some time.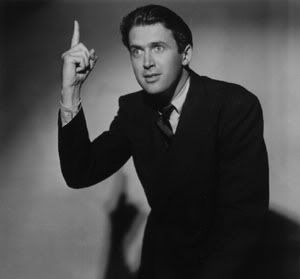 Then I simply realized that the country accounts are loaded with all sorts of riches. There's a bond repayment due soon, but my personal account is getting really low, and I mean getting down to critical levels. So, I did things proper and asked congress to send me some G from the lovely tax payers. I'm sure those bonds will be repaid still..... you know.... somehow or another.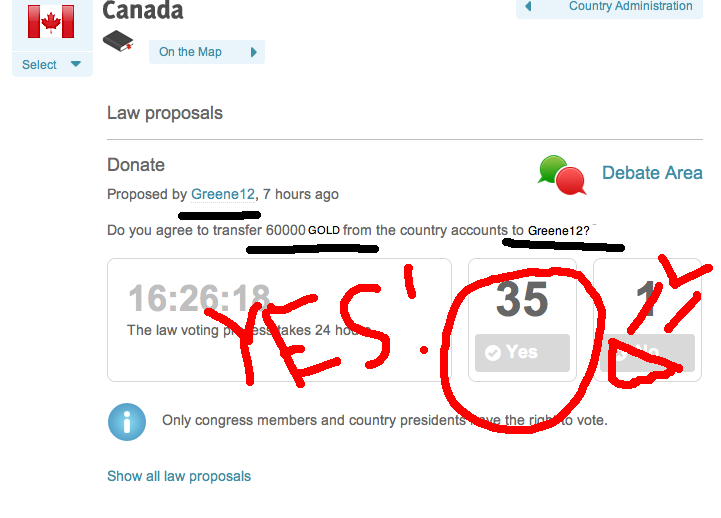 This was all well and good, but then it was proposed that the because our tax revenue is significantly higher than expected, that we should give some extra gold to the TCO and CAF. You know, cause they fight and stuff.

I was pretty confused by this. I thought tax revenue was meant for the pockets of congressmen. My pockets have really big holes in them, and I need lots of bills to plug the holes you see. I also like hookers.

But, alas, as things went along, the indonesians put up a natural enemy declaration agaisnt the United States. Kronos says we're allies or somethin. Anyway, I was told that I needed to give back all the gold congress voted to transfer to me back to the TCO and CAF. I was pretty upset.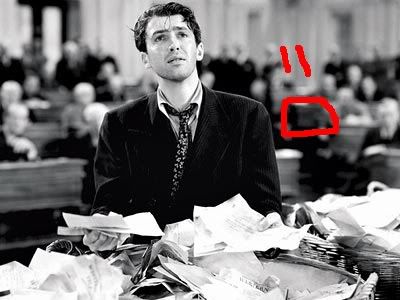 But I did what any good Canuck must do and sent it all back. Except for a few hundred G that the High Command and TemujinBC said I could keep. In thanks, I send them a nice case of champagne.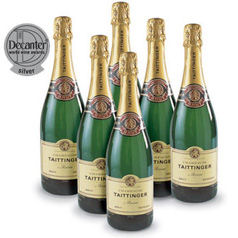 ---
Okay, seriously though, the issues currently percolating about congress:
- Immigration Reform, stop congressmen from selling citizenship
- Increase TCO and CAF spending because of higher revenues
- Impending war due to the Indonesian NE against the US
- Election Security: how to keep enemies out of congress elections
- Current outstanding bonds will be paid back on time: tomorrow
And lastly, the current state of the Speaker Nominations:
Nominated, seconded, accepted:
nea milosu
TemujinBC
Goran Thrax
Nominated, seconded, not yet accepted:
Roger Griswald
Nominated, seconded, turned down nomination:
Chochi
Deinen Kommentar veröffentlichen.
Was ist das?

Dieser Artikel wurde von einem Bürger von eRepublik, einem interaktiven Mehrspieler-Strategiespiel auf Basis real existierender Länder, geschrieben. Erstelle einen eigenen Charakter und verhilf deinem Land als Kriegsheld, anerkannter Zeitungsherausgeber oder einflussreicher Finanzmann zu Glanz und Gloria.